The South Pacific island nation of Fiji is recovering from one of the most powerful cyclones to ever develop in the region. As of this writing on Friday morning, severe Category 5 tropical cyclone Yasa has left Fiji in its wake. Yasa is now severely diminished in strength as it heads toward Fiji's neighbor to the east, Tonga. Before Yasa had its first interactions with land, the cyclone dropped barometric pressures below 900 mb and produced wind gusts of more than 200 mph. Even more terrifying than Yasa's sheer strength was the storm's very unpredictable track. While computer models successfully predicted Yasa's move to the northwest before it stalled and headed back toward land, there was a lack of consensus as to what track the storm would take on its final approach toward Fiji.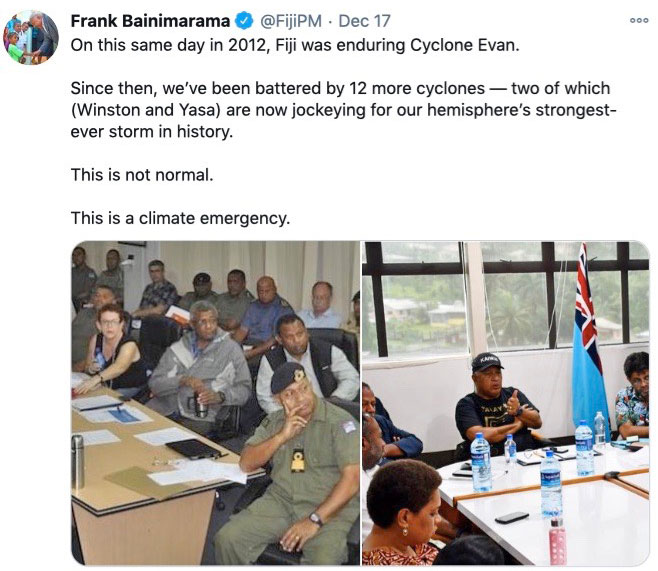 Normally in December, the only sailing yachts left in Fiji belong to the locals who live there, a few dozen boats stored in cyclone pits in Vuda Marina, and the small minority of boats whose owners choose to stay put in summer and cruise Fiji during the cyclone season. But 2020 is far from a normal year. In an unprecedented event, many yachts stayed in Fiji against their owners' will, only to have one of their worst nightmares realized. With the region's cyclone havens of Australia and New Zealand refusing to implement common-sense quarantine-at-sea protocols and allow entry for the vast majority of foreign cruisers — even those coming from COVID-free Fiji — many were left to fend for themselves and endure a Fijian cyclone season.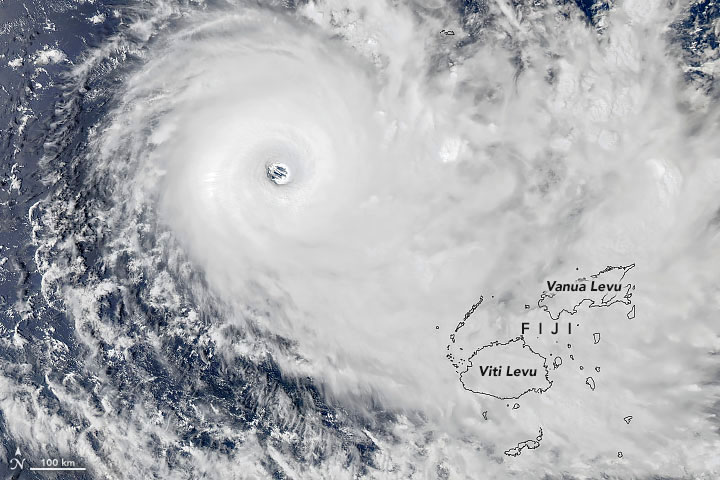 With Yasa's inevitable path south stalled by a large area of high pressure over New Zealand, the storm took a precarious path that included making a well-predicted move to the northwest before stalling and then aiming at Fiji. Once Yasa moved toward the islands, however, all bets were off. The American GFS model showed the storm moving southwest and either missing the country entirely or slamming into the western division. The European ECMWF model thought the storm would take a more northerly track and roll right over the northern and then eastern parts of the country. As usual, the European EC model was more accurate than the American model. This was good news for those on sailboats and in the largest population centers, but bad news for those in the north and the far east of the country.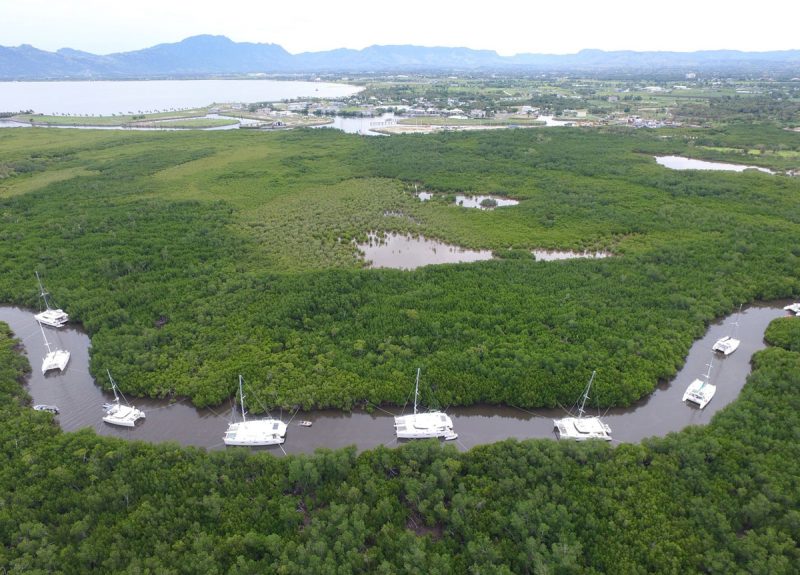 The majority of foreign cruising yachts remained in the western division and came through relatively unscathed. A few got caught out, however, and were actively cruising the eastern Lau Group of islands when Yasa made her arrival. One such boat was the 100-plus-year-old classic German yacht Pantagruel. Owned by a German sailor named Micha, Pantagruel had been operated as a pay-to-stay floating youth hostel of sorts for years. She sank in the storm at Vanua Balava island in the eastern part of Fiji. All six crew on board were rescued in a liferaft. More details of the actual events that transpired are still scarce.
Elsewhere in Fiji, reports are emerging that "Entire villages are flattened," and that at least three people, including a three-month-old baby, have died in the storm. Many of the most impacted islands are without power and cell-phone service. A state of emergency is in effect in the most heavily impacted areas. This is only the beginning of the South Pacific cyclone season, which is predicted to have above-average levels of activity.
Receive emails when 'Lectronic Latitude is updated.
SUBSCRIBE