Baja Ha-Ha Latitude 38 Fall Crew Party
Latitude 38 is excited to have the annual Latitude 38 Fall Crew List Party, for the Baja Ha-Ha and beyond, returning to Spaulding Marine Center in Sausalito on the evening of Thursday, September 7.

Come connect with sailors and skippers to find local community and plan your next cruising adventure!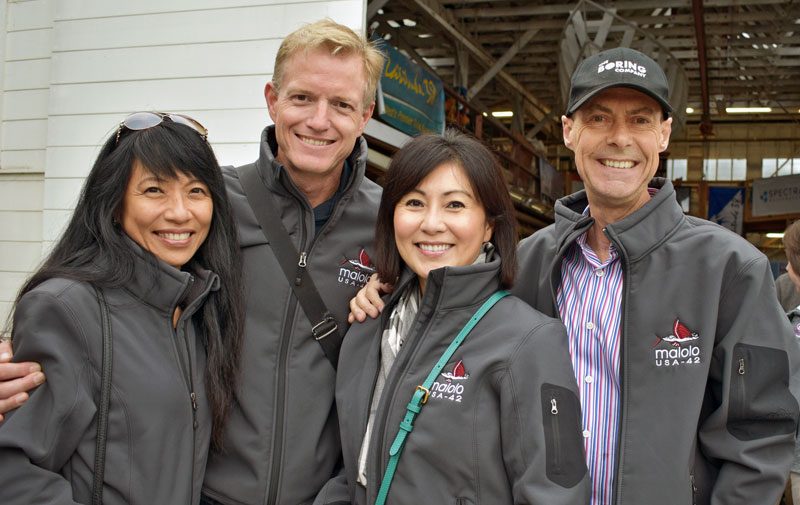 THE SEMINAR
We will hold our annual cruising seminar for Baja Ha-Ha sailors and cruisers preparing to head south. The seminar will run from 4 p.m. to 5 p.m. with half an hour of Q&A from 5 p.m. to 5:30 p.m. Doors will open for the cruising seminar at 3:30 p.m.
Call of the Sea will offer tours of the tall ship Matthew Turner for Latitude 38 Fall Crew List Party guests from 3 p.m. to 5 p.m. The Matthew Turner is located in front of the Bay Model, about a 10-minute walk from Spaulding Marine Center or a short drive.
THE PARTY
The Fall Crew List Party will be from 6 p.m. to 9 p.m.
The event will be mostly outside, in the Spaulding Marine Center boat yard, with vendor tables set up inside. (This is Sausalito — so please dress in layers!) Casablanca Mediterranean Food Truck will serve from 6 p.m. to 9 p.m., and Spaulding will host the bar, with all proceeds going to benefit their education programs.
Vendors will be on hand to answer your questions about cruising and heading south to Mexico, along with local partners who want to help you get sailing in the Bay. San Francisco Sailing Science Center will set up an entertaining and educational exhibit.
Our crew parties are geared towards helping people find sailing opportunities for cruising, racing or daysailing. The Fall Crew List party is ideal for boat owners seeking crew who want to head south to Mexico and for crew who want to do the same. It's also well suited for folks looking for midwinter racing crew or anyone who just wants to sail the Bay.
Everyone is welcome, no reservations required, come as you are.
ADMISSION DETAILS
Admission includes free munchies, a door-prize drawing, a sailing slideshow, and connecting to the most vibrant sailing community in the Bay Area.
Admission to the Fall Crew List Party* is $10
Admission to the Mexico Cruising Seminar* is $10
Admission to the Party + Seminar is $20
*Each skipper and first mate registered for the 2023 Baja Ha-Ha gets free entry to the Fall Crew List Party and Mexico Cruising Seminar.
If you are considering joining the 2023 Baja Ha-Ha fleet, sign up before September 1 and get 2 free tickets to the Fall Crew List Party and Mexico Cruising Seminar.

PARKING
There is parking around Spaulding; please use the map to find parking: See the Parking Map here. Please do not park at Clipper Yacht Harbor.
You can sign up to crew or to find crew using our free online Crew Lists, but you don't have to be on a Crew List to come to the party!
Sign up for our crew list newsletter
We occasionally email Crew List and Crew Party info. If you'd like to opt-in to receive these emails, fill out the form on the right. We won't sell or share your email information with anyone else.