Sailing is awesome.
Latitude 38 covers the world of sailing through the eyes of the West Coast sailor. We're here to provide the connection, stories, news, entertainment, fun and inspiration from our sailing community. If you enjoy sailing and the work of Latitude 38 your financial support will help and is appreciated. You can contribute below.
More ways to support Latitude 38:
Advertise:
We love our advertisers. You can help by patronizing the advertisers in Latitude 38 or become one of them! Click here to see the advertisers to supporting our current edition or to become an advertiser email nicki@latitude38.com.
Send Your Story:
Whether sailing the Bay, cruising the Channel Islands or Mexico or circumnavigating the globe, if you are a West Coast sailor, our readers would appreciate hearing your story. Editorial contributions are welcome for your comments in Letters to the Editor or Sightings, Changes, Features and 'Lectronic Latitude. You can read our Writer's Guidelines here or just email you story and photos to editorial@latitude38.com.
See you on the water.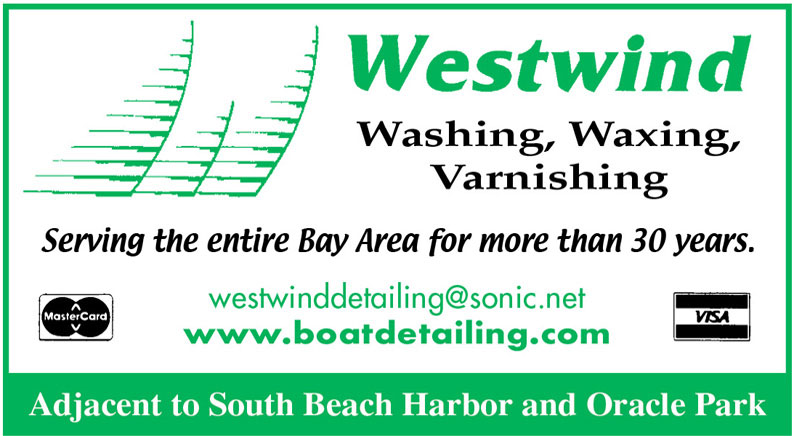 Washing, waxing, varnishing. Serving the entire Bay Area for more than 30 years. "Everything looks great! It was a huge relief."