The Resources page is dedicated to everything we like or find useful but haven't yet found a more suitable link or home for them on the website.
Northern California Sailing Weather

Bay Area Sailing:
Guide to Bay Area Sailing Charter Companies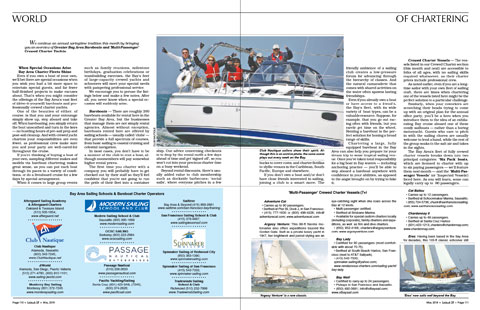 Guide to Bay Sailing (1,008 kb pdf from May, 2009)
Delta Stories, old and new
The Perfect Daysail, 2007 edition
Cruising:
Setting Sail on the Pacific Spirit - John Bergstrom uses a MicroStrain 3DMGQ7 with dual antenna and RTK modem to collect navigation and position data using SensorConnect software.
West Coast Circumnavigators' List
South Pacific Strategies (from 2012)
New Safety Requirements for U.S. Sailboat Racers
Idiot's Guide to Marine SSB (updated)
Sea of Cortez or the Caribbean?
Fair Weather Sailors: SoPac Weather Simplified
South Pacific Weather, Part 1 and Part 2 (from 1994)
Pacific Puddle Jump 2004 - Part 1
Pacific Puddle Jump 2004 - Part 2
Over the Top - Circumnavigating, Siberian Style (Brrr...)
Young, pregnant and cruising the South Pacific
Memorable stories from the print edition of Latitude 38: 
Loss of lives and boats in the 1982 Doublehanded Farallones Race:
Download a PDF of the Bernard Moitessier Interview from January 1981 here.
Salute to Circumnavigator John Guzzwell
Download a PDF of the 'Conversation with Paul Elvstrom' article from November 1990.
Our interview with hired big-gun, Dee Smith
Carl Schumacher, 1949-2002 - Alameda's Gentle Genius
Shimon Van Collie's 1984 Profile of Carl Schumacher
Racing Insights: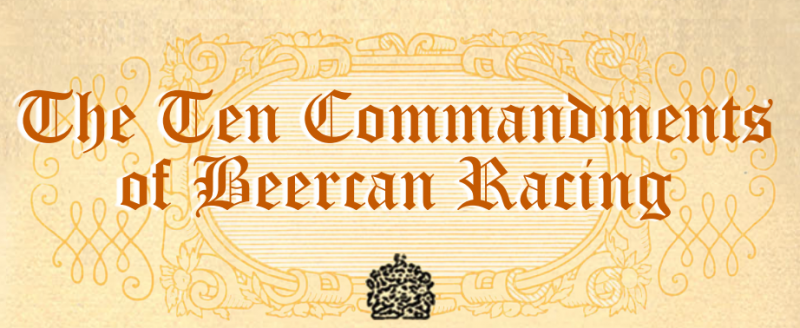 Rob Moore's Beercan Ten Commandments
2020 Northern California Racing Calendar
Charter Stories:
New sailors bareboat and rock climb Greece's Aegean Islands.
From September 1978, Skip Allan's TransPac journey: Skip Across the Ocean
San Franciscans on the Solent for the RYS Bicentenary
Charter Stories:
First-Time Charterers Sample Crewed Cat Sailing in BVI
DIY: Do It Yourself Tips and Tricks:
The Resourceful Sailor's Stern-Tie Set Up
Medical / Emergencies at Sea: A collection of articles by Dr. Kent Benedict, a sailing MD:
Hypothermia (from 1998)
Medicine to Go (from 1997)
Seasickness (from 1997)
Medical Potluck (from 1997)
 Preparedness (from 1996)
Additional Historical Editorial:
The 20th Anniversary of Loma Prieta: Shake, Rattle & Roll
For Flag Day: Show Your Colors

Hiking the Channel Islands
China Sydrome: Sylvain Barielle from Sightings

The Cruise of the Laundry Basket, circa 1948

Baylis Family: Inheriting the Wind
Surviving the Tsunami
Boat of the Month: Ranger 33

Peter Blake - Murder on the Amazon

Our Big Boat Series Retrospective - 37 Years of History

Cruising with Patrick O'Brian - The Man and the Myth

55 MPH to Windward - Truckin' Her Home
Shattered Dreams - The Lure of Booze and Drugs
Pacific Puddle Jump 1999 - The Call of the Conch Shell
Alan Andrews: Eyes on the Prize
"Weirdos With Boats" - The 1998 Singlehanded TransPac
Our coverage of the 1998 J/24 World Championship
Wisdom...where and what would sailing be without it?
Tips on Buying or Selling a Boat:
2000-2008 'Lectronic Latitude Archive