Ryan Finn to Sail a Proa Solo Nonstop from New York to San Francisco
Some time ago, traveling from New York to San Francisco by sail was a very popular thing. You only had two choices to get to the gold: Walk or sail. Now Ryan Finn has his eyes on being the only solo sailor to sail nonstop from New York to San Francisco on his 36-ft proa Jzerro, starting on January 1. Ryan, 42, hails from New Orleans and has successfully sailed in many ocean races, including the 2004 SSS Singlehanded Transpacific Race with his J/90 Surfinn.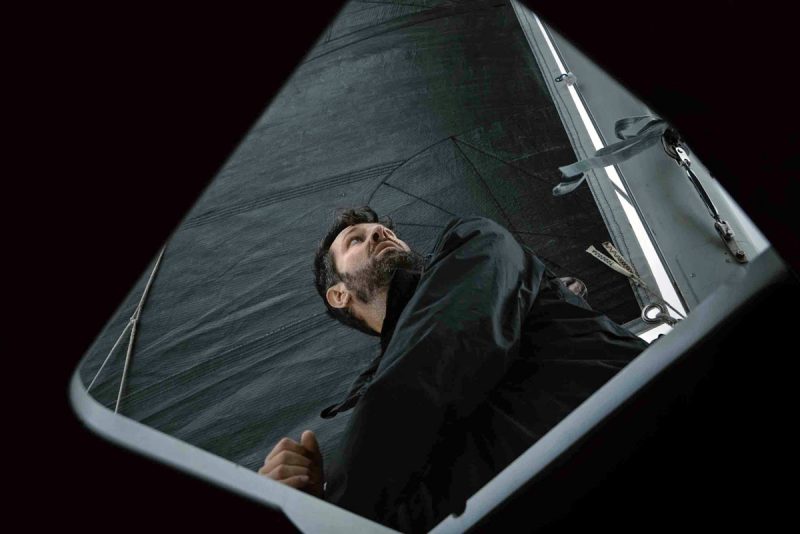 Jzerro is a version of an old Polynesian design that looks like an outrigger but with two bows and no stern and an ama that you always keep on the windward side. To tack, you just go the other way. And the modern ones are fast. Ryan plans on being at Cape Horn 30 days after starting, with a 10-knot average. "I chose a proa because I believe they are more structurally reliable than a trimaran or catamaran and much faster per foot than a monohull of comparable length," he says.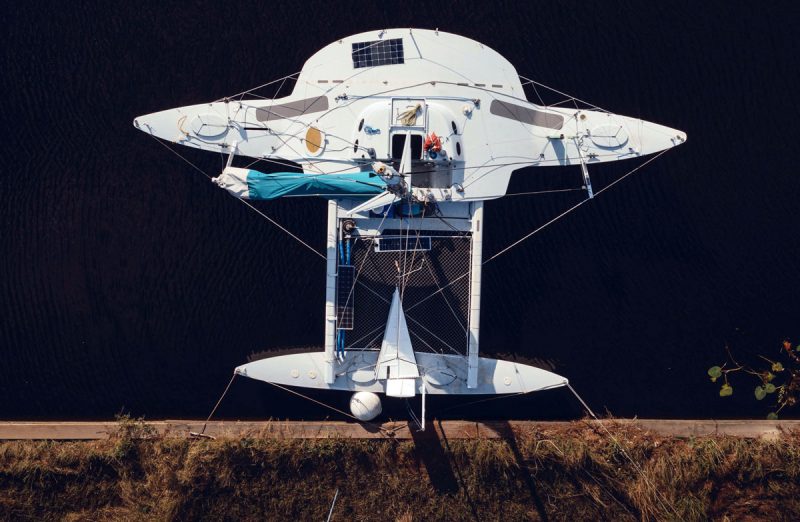 Northwest multihull guru Russell Brown designed Jzerro. Latitude's editor Andy Turpin wrote about her back in 1998.
"I came up with the idea of a nonstop solo passage from New York to San Francisco on a small proa to prove the concept of such a boat for a long solo trip," commented Finn. "While researching the route for this trip, I became obsessed and really haven't thought about anything else since." The trip is one of the hardest routes on Earth. Several record attempts have been made, but not many singlehanded.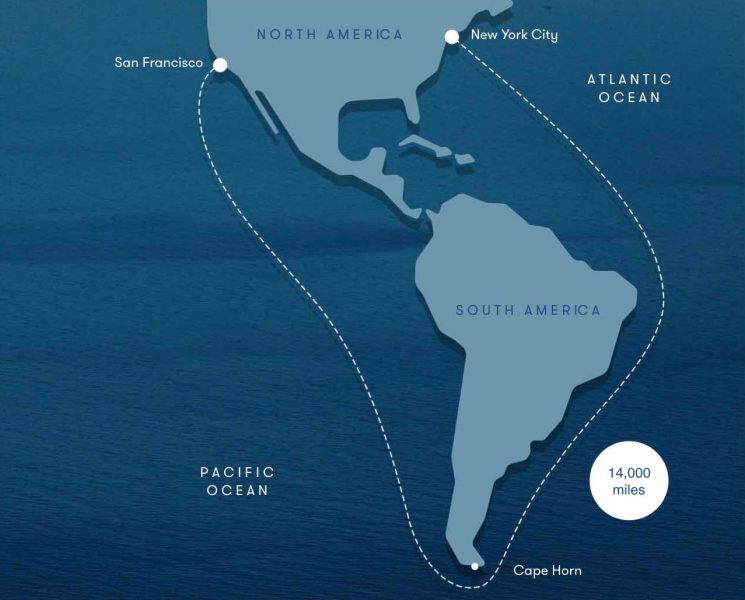 "There is only one solo record attempt I know of," says Ryan. "It was by Philippe Monnet in 1989 on a Shuttleworth-designed trimaran. His trip was not nonstop due to hitting ice during the trip, yet he still managed to complete it in 81 days." The catamaran Gitana 13 still holds the crewed record of 43 days, set in 2008.
Jzerro is a simple boat and easy to sail, without a lot of tech and fancy equipment. "I don't have a watermaker so I'm bringing all of my water with me." And for sleep? "I'm using an NKE autopilot system with a Pelagic ram, of which I have four, and a Pelagic autopilot as backup." If all goes well Ryan will sail into San Francisco Bay in March after about 14,000 miles of very variable conditions. You can follow him on the tracker, Facebook and Instagram, and he will update reports throughout the trip.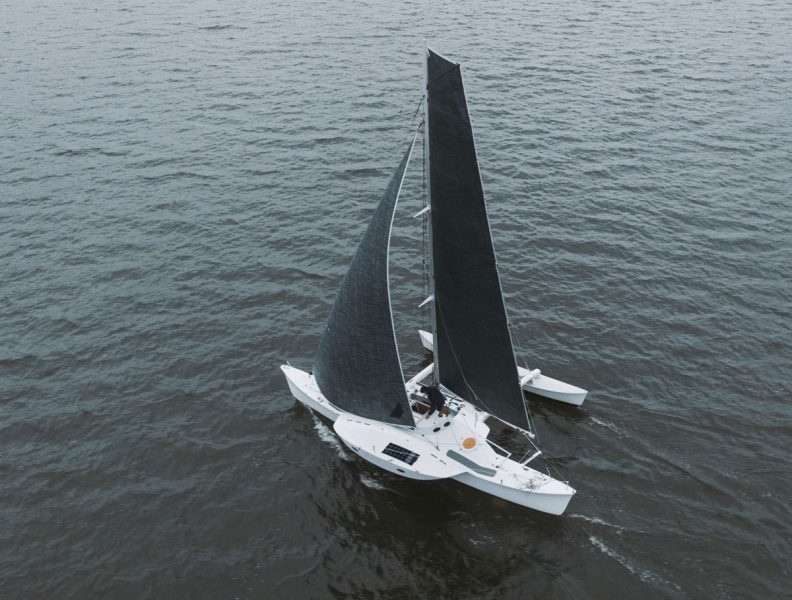 When it's all done, we may be able to watch the movie of the adventure. "Sailor Productions, a Montreal-based production company, will be capturing footage of my journey for a 60-minute documentary film. A network hasn't been confirmed just yet, but we'll be sure to keep everyone posted on when and where that will be airing."
Receive emails when 'Lectronic Latitude is updated.
SUBSCRIBE