The National Sailing Hall of Fame inducted its Class of 2022 on November 5 in an enlightening and entertaining ceremony in the amphitheater on the grounds of the historic Newport Casino at the International Tennis Hall of Fame.
Ed Adams; Absalom Boston; Doris Colgate, who joined her husband Steve as an inductee; legendary yacht designer Bruce Farr; and Garry Hoyt, founder of Freedom Yachts, were all inducted. Included were another design legend from California, Bill Lee; Jonathan McKee, who has won Olympic bronze and gold medals and as the coach of the dominant 1992 United States Olympic Sailing Team, which took home medals in 9 of 10 classes; Lin and Lawrence Pardey; and Californian Nick Scandone, a Paralympic champion. Lifetime Achievement Award recipients were Roy E. Disney, Terry Kohler and Frances Wakeman.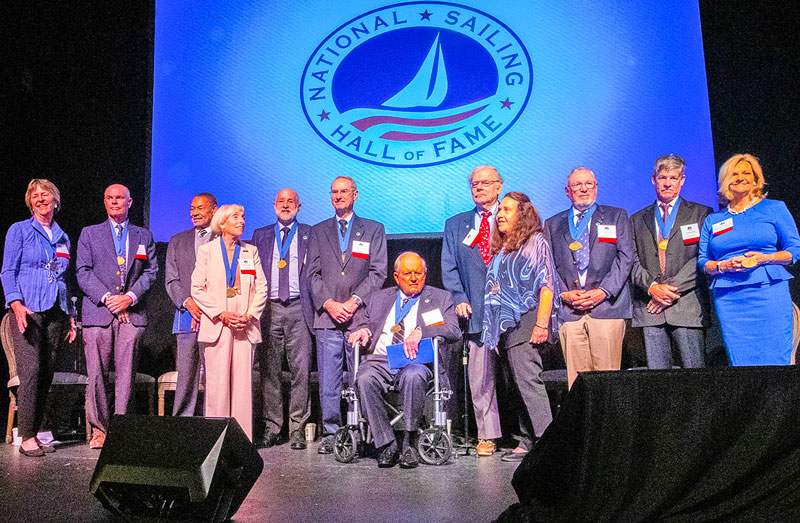 "These are exceptional sailors and equally exceptional people whose contributions to the sport span more than 200 years," said Gus Carlson, president of the National Sailing Hall of Fame. "Through their accomplishments, they provide inspiration to all who have known them and know about them and to generations of sailors to come. With this year's class, the National Sailing Hall of Fame is now 114 inductees strong."
"The NSHoF recognizes excellence in competition, innovative creativity and contributions to the sport, as well as a lifetime of achievement and service," said Gary Jobson, who emceed the event. "Everyone has a very different story. They are all deserving of this honor and we congratulate them all."
"Recognizing sailors whom history would otherwise forget is notable and laudable and critical to sailing's strength," said Rich Jepsen, the president of US Sailing. "As we try to grow our sport beyond its current bounds, promoting the extraordinary careers of historic figures who might otherwise fade from history is as essential as it is courageous."
Ed Adams
It was a diverse and inclusive class. The stories were often informative, moving and, in some cases, quite humorous, like with Ed Adams, the legendary hard-nosed sailing coach, former Star world champion and Rolex Yachtsman of the Year in 1987 and 1991. Jobson, in describing Adams, said that, "His intensity was one of his strongest attributes."
"I'm from New England, and we don't like to talk about ourselves," began Adams. "So in Craig Leweck's words, 'He was not the life of the party, he just wanted to win, and his work ethic was annoying.'" Adams paid tribute to fellow Hall of Famer John Kostecki from San Anselmo, who after a difficult day of sailing was asked if he ever wished he could crew for himself. JK replied: "Every fucking day of my life." Adams also acknowledged how Kostecki, the skipper of Illbruck, which won the Volvo Ocean Race in 2000-01, had the only crew that stayed together the entire race without quitting or conflict. "Harmony is the secret to a winning team. When you're too old to do it yourself, you can always teach someone to do it for you."
Absalom Boston
Among others honored was Absalom Boston, 1785-1855. Born on Nantucket with an ex-slave father and a Wampanoag Indian mother, Boston spent his youth working in the whaling industry. In 1822, Boston became the captain of the industry, at a time when America's inglorious and inhumane era of slavery still existed. An entirely African-American crew manned his whaleship. The six-month journey returned with 70 barrels of whale oil and the entire crew intact. After retiring from the sea, he became a business and community leader on the island and was a leader in the abolitionist movement.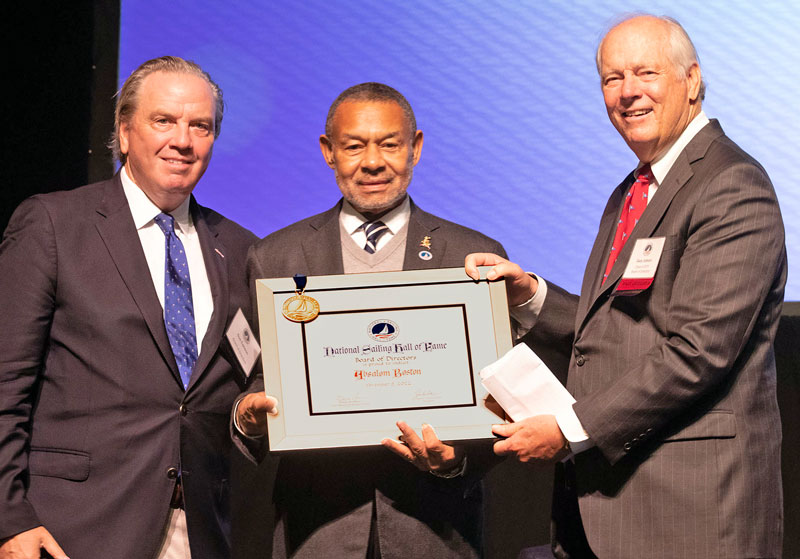 Noted whaling historian Skip Finley talked about the portrait of Boston that hangs in the Nantucket Historical Association as being of "a strong-willed and ambitious man who gazes confidently at other whaling captains whose likenesses are portrayed in that extraordinary gallery.
"But an old Black guy like me sees something else," said Finley. "Of all the other portraits he was the only [whaling captain] smiling, almost a smirk suggesting this wasn't just confidence, but this was a man, with friends Black and White, who had earned the respect like the one the NSHoF has bestowed upon him with this honor."
"Larry always said, 'Stick with me, baby; you'll go a long way.' He certainly lived up to his word," said Lin Pardey in her comments. "The sailing we did together created a writing career which let us sail to more interesting places, explore this world and introduced us to so many amazing people and characters. Sailing engine-free meant we could cruise one year sooner because we didn't have to save up the money to put an engine in the boat — it also allowed for clean storage of 140 bottles of wine! It kept us thinking and kept us on our toes. Larry would've been proud to be here to be recognized for turning his sea story into a fairy tale."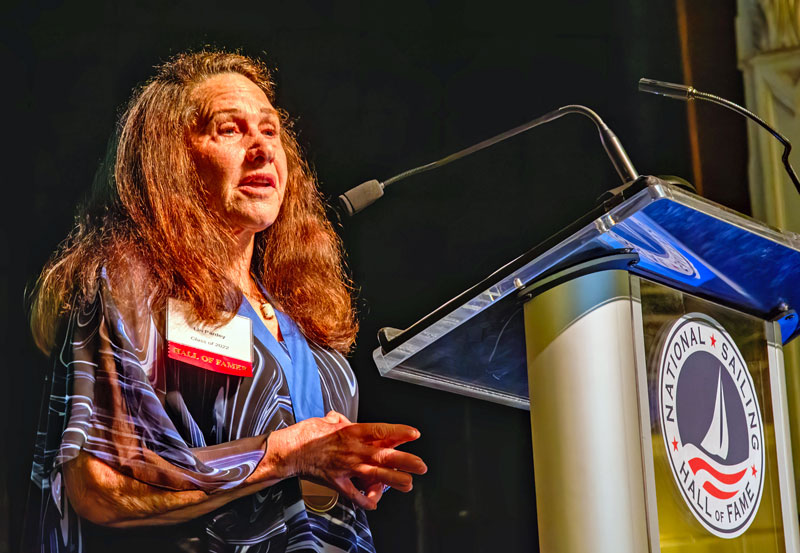 Inductees from California — Bill Lee
Three Californians were among those honored during the ceremony. First up was Bill Lee, the designer of the legendary 68-ft sled Merlin, which crushed the Transpac Race record in 1977 in 8 days and 11 hours. That record stood for more than two decades. Lee emphasized getting introduced to sailing early by remembering his own days as a youth listening to Transpac race reports on the radio.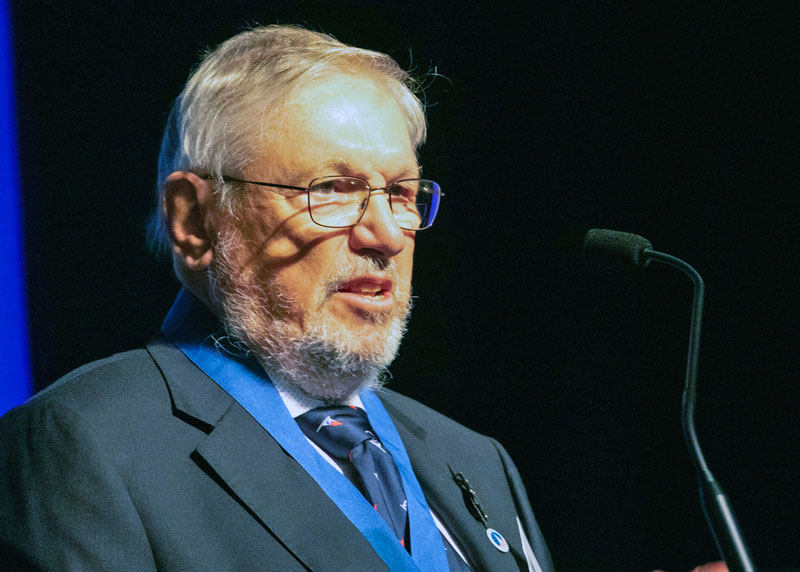 He recounted how, during his first Transpac in 1970 on Quasar, "All the boats at the yacht club were tied up in the order of finish, and down the line the masts got shorter and shorter. The event puts on a spectacular party for each finisher. At the time, the parties were on the boats. I figured out that I had missed half the parties by not getting there sooner!"
"Ragtime was the fast boat on the block at the time. I thought to myself that I should be able to do better than that. That was the vision. We were building Santa Cruz 27s. Each time we sold one, we put a little money aside in the bank. Finally we were able to build Merlin. And then we beat the old course record by 22 hours!"
Nick Scandone
Nick Scandone grew up sailing Naples Sabots out of the Balboa Yacht Club in Santa Ana. He went on to try for an Olympic berth in the International 470 Class and just missed qualifying for the 1992 Games in the USA trials. He received a diagnosis of ALS in 2003. In 2005 Scandone became Rolex Yachtsman of the Year for winning the 2.4 Meter Class Open World Championships against 88 boats that included able-bodied and disabled sailors. He won Paralympic gold in 2008, and passed away in 2009.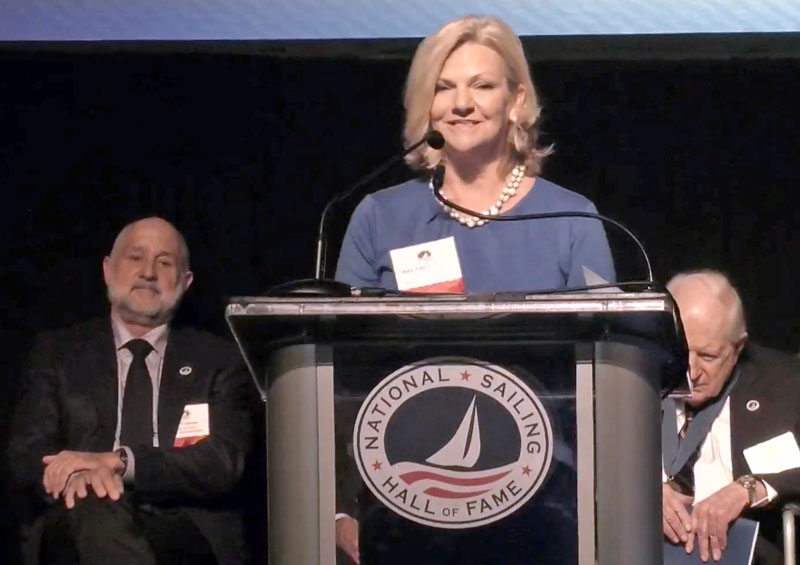 Nick's widow, Mary Kate Scandone, said, "The most beautiful part of Nick's story is the tremendous number of people who made Nick's triumphs real. The generosity of friends and strangers was monumental. People and communities from all over came together to help and support Nick. When Nick won, we all won. My hope is that Nick's story will inspire you and others. Through determination, hard work and help from others, dreams can come true. Thank you for helping his spirit live on, and thank you to the National Sailing Hall of Fame for allowing Nick to join this impressive group of sailors."
Roy E. Disney
Speaking of his time sailing with his father, Roy P. Disney said, "We've seen many amazing things together. We've seen beautiful sunsets, sunrises, moon paths, sea life, bow-to-bow finishes, a race record here and there, green flashes, beautiful blue oceans, gray nasty ones, and so many other things you could only see on a boat.
"My father used to say that sailing was the most expensive way to go third class. He loved to tell this story to make his point: 'Go out and get the most expensive Armani fitted tuxedo you can possibly find. Then go to the bank and finance $50,000 of $100 bills. Go home and set your alarm for 2:45 a.m. Put on your new tux, grab your bag of hard-earned money, go to your bathroom, turn the lights off and turn the shower on ice cold. Now sit on the floor in your shower in the spray and begin tearing up those $100 bills and watch them go down the drain. If you like that, you'll like sailing.' And my father loved sailing with all his heart."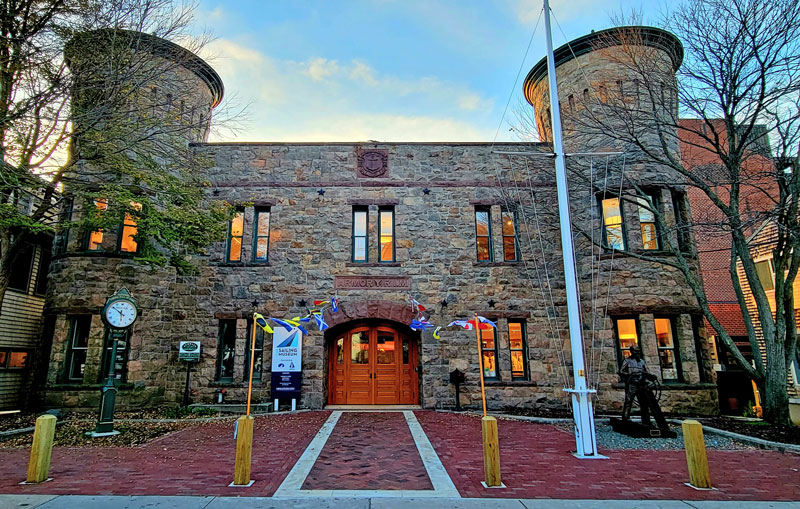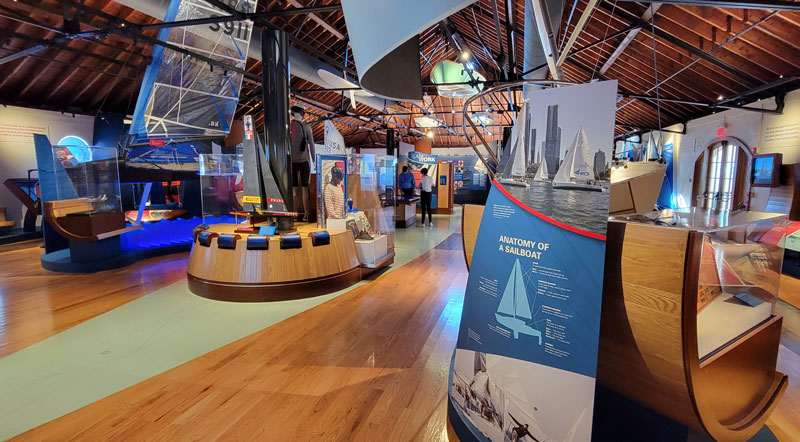 Receive emails when 'Lectronic Latitude is updated.
SUBSCRIBE