Thank you, Chris Gallagher and the Bay Model, for hosting the 2021 Latitude Fall Crew List Party! We certainly had a good time, and meeting all the sailors mingling, chatting and exchanging details, we're certain everyone else enjoyed the evening as well. So thank you to everyone who came and made the night a success.
This year we sold around 200 tickets online, before the event, and with guests, sponsors, volunteers and staff, we estimate that over 300 people came to reconnect with sailing and one another at our first in-person Crew Party since our March 5, 2020, Crew Party at the Golden Gate Yacht Club. The entry line got long at the start, but after some patience and hustle everyone made it in for a good time, mixing it up with sailing friends old and new.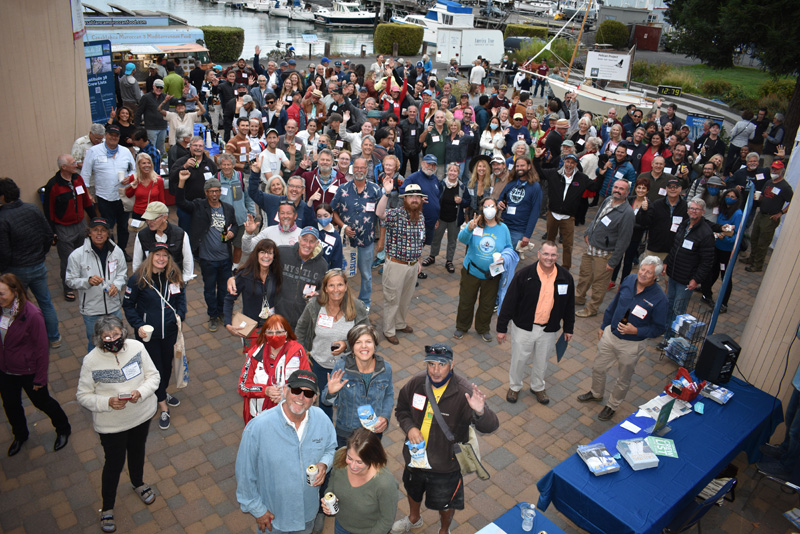 Attendees showed up from all over the Bay Area, and one even flew up from L.A. just to be there. Over 50 members of the 2021 Baja Ha-Ha fleet of 185+ boats were mixed in with racers and daysailors looking to connect with more sailing on the Bay. This was the live and lively version of our recently re-launched online Crew List, which, one week after launch, already has over 140 sailors and skippers signed up to connect to sailing.
The crew from San Francisco Sailing Science Center brought along a host of volunteers and information along with a grinding station that had teams and individuals racing each other against the time clock. The fastest time was rocked by Elliott James, with a winning time of 7:49 seconds.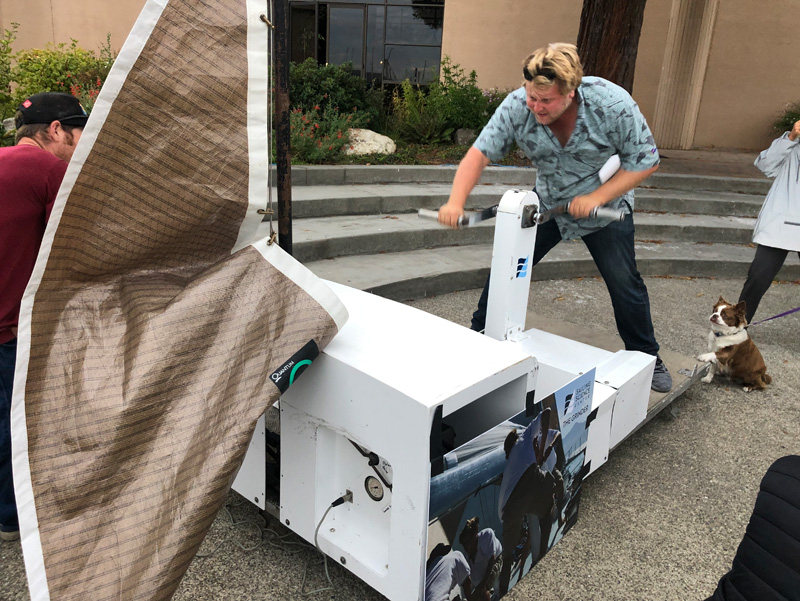 We had many first-timers at the Crew Party including Veronica, who became a sailor through working at Oracle. The story goes, since Larry Ellison is a sailor and so are many Oracle employees, we've always distributed a couple of bundles of magazines to their corporate offices. As Veronica described it, she would see Larry Ellison's boat outside every day, and so one day she picked up a Latitude 38 at work and started to read. She became intrigued by sailing and kept reading. One day she decided it was time to learn, flipped through the pages of Latitude, and found Modern Sailing. She has since gone on to do multiple ASA courses and fully has the bug. It was her first crew party and she loved it.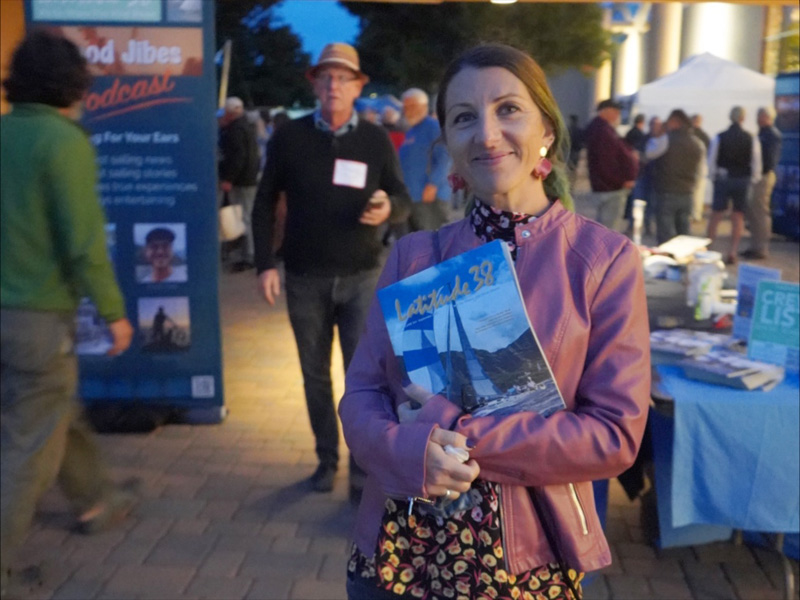 Spaulding Marine Center worked hard all night behind the bar selling drinks, with proceeds going to fund their nonprofit programming. They also displayed one of the S.F. Pelican sailboats that volunteers have been building this summer, along with information about their new Boatworks 101 apprenticeship program and community programs. Raffa from Marina Riviera Nayarit in Banderas Bay was there to share the latest news and information for sailors heading to Mexico, either with the upcoming Baja Ha-Ha or on their own. USCG Search and Rescue Specialist Douglas Samp and Petty Officer Loumania "Lou" Stewart brought a great display with safety devices, information booklets and giveaways.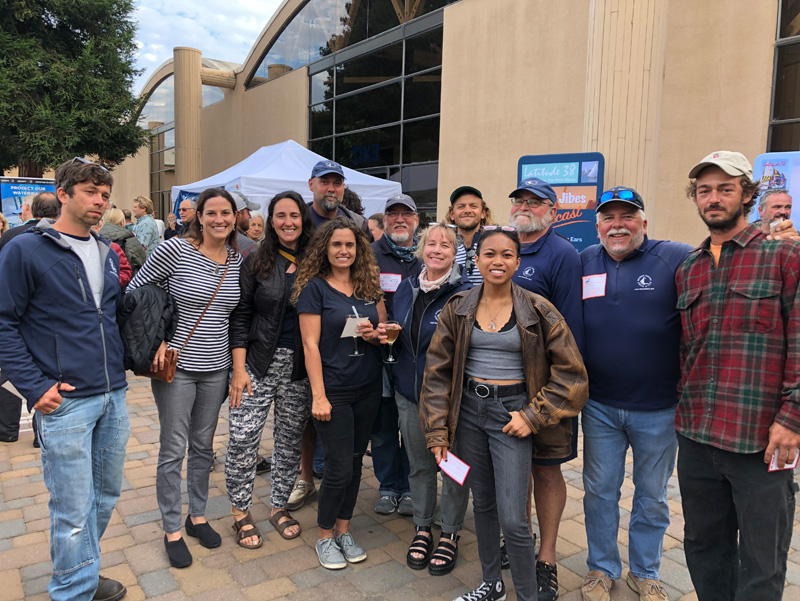 Patsy Verhoeven, of the Gulfstar 50 Talion, came along to talk with Baja Ha-Ha sailors about the cruising rally that will kick off in November. Thanks also to Tristan and Dore from Batiste Rhum for sharing samples of their outstanding rums with their own special cocktail, the 'Light and Breezy.' It's good. If you enjoyed the drinks, remember to go check out their website for the latest updates and details on where to buy your own supply.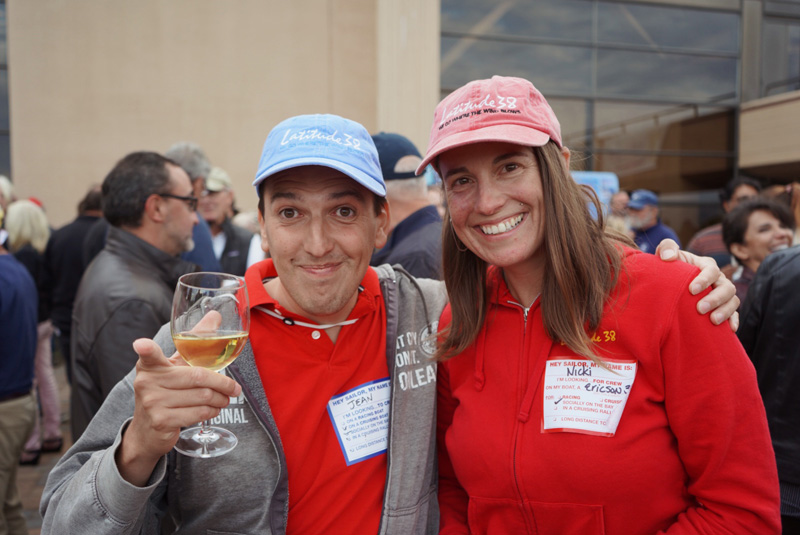 We'll be following up with more stories from the party, and stories we heard from sailors, but in the meantime, we have a BIG question to ask you, dear readers. What connections did you make at the Crew List Party? Did you find a skipper who will sail you to Mexico? Did you find that elusive foredeck crew? Did you catch up with long-missed friends?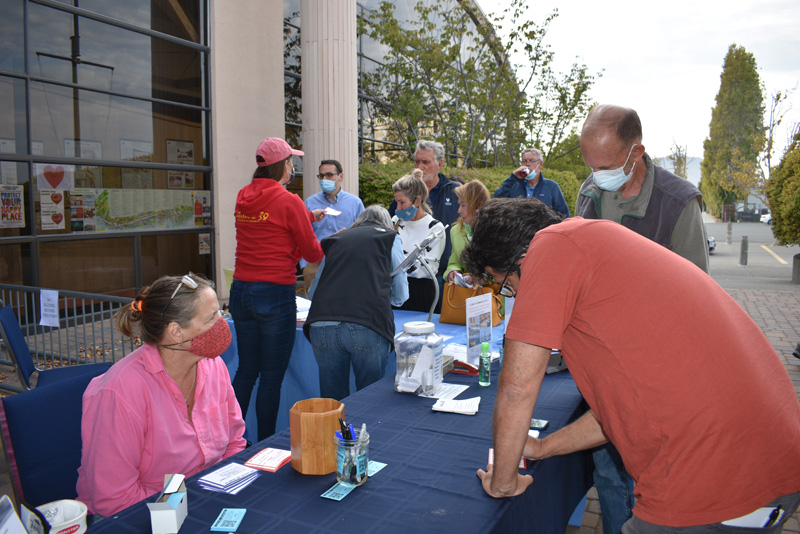 We'd love to hear about and share your experiences from the party. You don't need to write the perfect story, just share the highlights — who, what kind of boat, what type of sailing you do or are now looking forward to doing. We can take care of the rest. And if you took selfies, even better!
Please send your stories and photos to [email protected].
Receive emails when 'Lectronic Latitude is updated.
SUBSCRIBE