Baptism by Ditch: Cardinal Rule #1
Mark Hilden (affectionately known as Cousin Mark at Morro Bay Yacht Club) and I own Janina. She is a green-hulled, white-bottomed Santa Cruz 27, hull #130. We race in PHRF out of Morro Bay, and trailer to regattas about once a year when our busy lives allow. We have always wanted to do the Delta Ditch Run and this year we were convinced, with the encouragement of Tom Jenkins (Errant Belle, Elliott 770), who has done multiple Ditch Runs in multiple different boats he has owned. We were very fortunate to receive Tom's travel tips and his Navionics route. Among those tips, he stressed that we should stay in the channel in deep water and constantly check our depth gauge. In fact, he said, that was Cardinal Rule #1.
We should have paid more attention to this advice, but we will get to that later.
This was only our second race against other Santa Cruz 27s, the first being the Nationals on Lake Tahoe in 2019. It was so fun to have seven other SC27s on the start line for the Ditch! We were encouraged by our light-air boatspeed, which kept us in the middle of the pack for the first half of the race — even though we had five guys on board with lots of gear and supplies. We were not traveling light.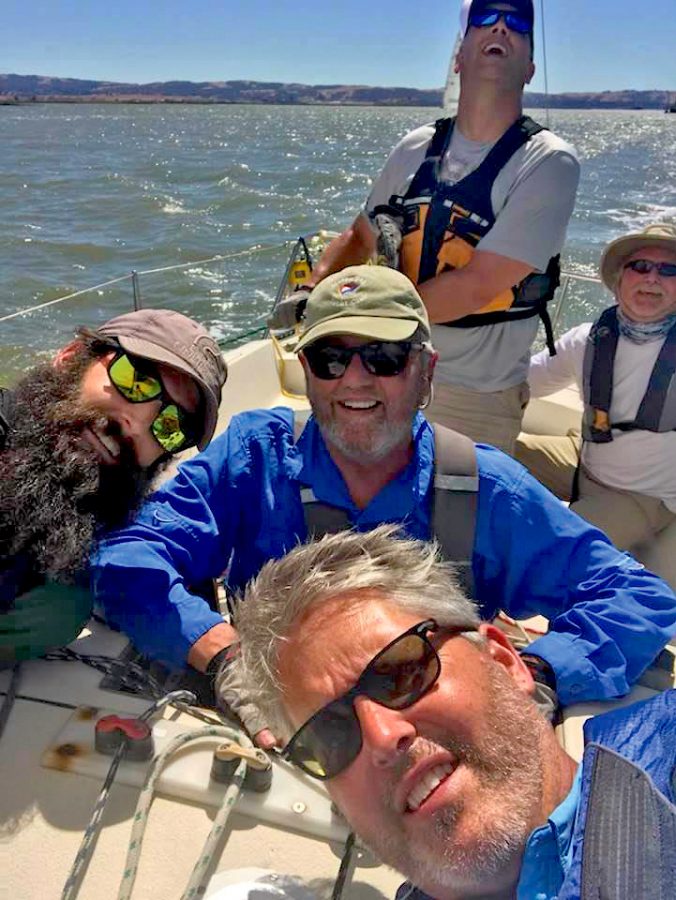 After a while, the wind started heating up and we had lots of fun trading positions within the fleet. We noticed the depth-gauge numbers getting smaller and smaller in a very wide section of the course. Up ahead, a few of the fast Moore 24s made some abrupt turns to head toward the middle of the channel. We quickly followed suit and just barely scraped the bottom.
This change of course gave us a great vantage point to look over our shoulder to inspect one of our SC27 competitors' rudders as they hit something stickier and their rudder popped up out of the water. Fortunately, they were able to change course and get out of the mud pretty quickly.
As the channel narrowed and the wind picked up, I was driving, and we had our first broach, which turned into our second broach, and then our third. Nobody on board has yet 'fessed up to tying the stopper knot in the afterguy that took forever to get out. Damn boat gremlins!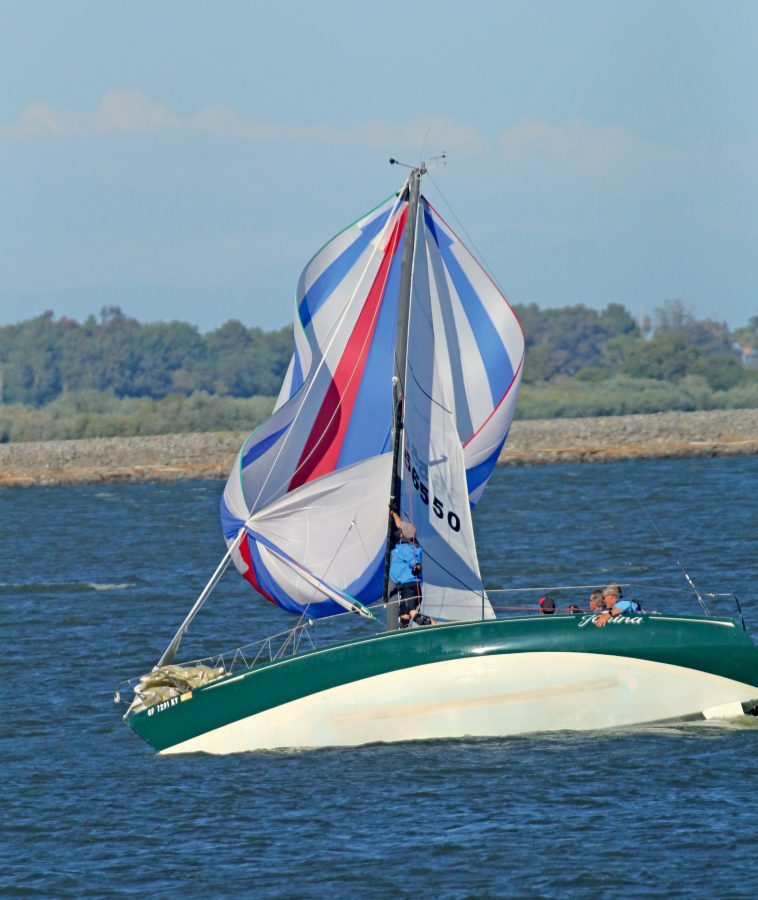 Continue reading at Latitude38.com.
Receive emails when 'Lectronic Latitude is updated.
SUBSCRIBE