Nicole Breault Wins US Sailing Women's Match Racing Championship
San Diego Yacht Club hosted the US Sailing Women's Match Racing Championship this past weekend. Nicole Breault of San Francisco and her team representing the St. Francis YC, including Molly Carapiet (San Francisco), Karen Loutzenheiser (Santa Cruz) and Julie Mitchell (San Diego), won Sunday's Finals match-up against Janel Zarkowsky of Annapolis and the Scuttlebutt Sailing Club team featuring Annabelle Ayer, Madeline Gill, and Rose Edwards. They won 3-0, capping an undefeated regatta. Zarkowsky had leads in Races 2 and 3 of the Finals, however, in both races they were carrying penalties that they could not overcome.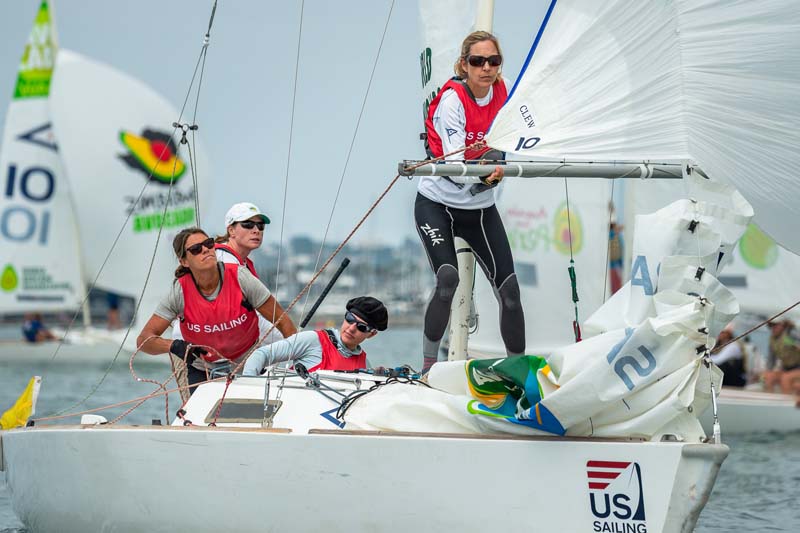 This marks Breault's fourth career win at the US Women's Match Racing Championship. She earned this title in 2018, 2016 and 2015. Carapiet and Loutzenheiser sailed with Breault in all four championship runs.
Breault and her team were perfect in the Round Robin stage that took place on Friday and wrapped up on Saturday. They won all nine matches and entered the Knock-out stage as the #1 seed. The team went on to defeat Marilyn Cassedy (California YC) 2-0 in the Quarterfinals. They followed that winning performance with another 2-0 win in the Semifinals over Bridget Groble of Chicago to advance to Sunday's Finals.
"Our teamwork sailing the J/22s has been refined over the years," said Breault. "We were solid and could get our heads out of the boat to account for a lot of the fleet racing factors that happen in match racing. Transitioning from light to windier conditions and reacting to pressure was the key to speed.
"I love match racing because it's all or nothing," she added. "You feel the thrill of victory and agony of defeat. It's so intense, and being able to pull together as a team is a great experience."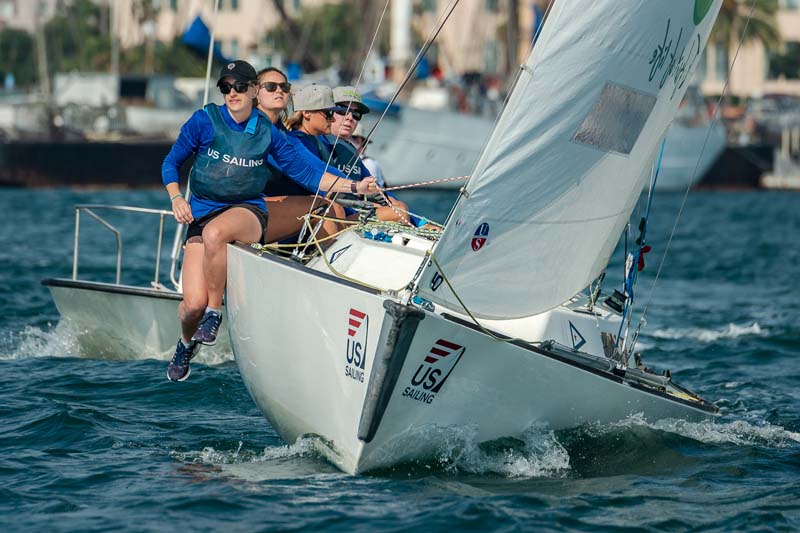 Zarkowsky entered the Knock-out stage as the #2 seed after going 8-1 in the Round Robin stage. Their only defeat was to Breault. They defeated Marbella Marlow (Newport Harbor YC) 2-0 in the Quarterfinals. They went on to edge 2019 Champion Allie Blecher (California YC) 2-1 in the Semifinals to advance to the Finals for a rematch with Breault.
By winning this event, Breault receives an automatic invitation to compete at the 2021 US Match Racing Championship, which Long Beach YC will host on October 1-3.
Groble defeated Blecher in a closely contested Petit Finals on Sunday afternoon, 2-1, to take third-place honors. Groble won the last two races of the series after Blecher won the first race. Blecher had defeated Groble in their Round Robin match.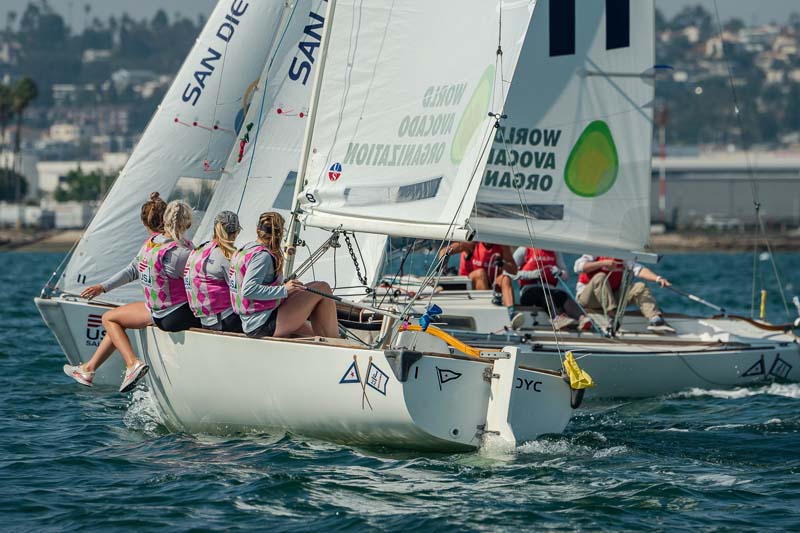 The event was sailed in J/22s right off the San Diego city front in San Diego Bay near the Grape Street pier.
Saturday's racing conditions included shifty winds that led to 11 course resets by the race committee, both before the start and during the races. Teams completed seven Round Robin races on Friday, and the final two races of that round on Saturday. The breeze was steady on Friday, with a low of 6 knots and a high of 11.
Receive emails when 'Lectronic Latitude is updated.
SUBSCRIBE