Race to Alaska
The Race Boss of R2AK, Daniel Evans, writes: "There are two ways to say this:
R2AK and SEVENTY48 are canceled in 2020.
R2AK and SEVENTY48 2020 aren't canceled, but you can't cross the starting line until 2021.
"We chose to answer the same questions we ask of racers when racing:
Can we do this? Yes or No.
Is it worth the risk? Yes or No.
Can we survive this? Yes or No.
"You need a triple affirmative before pushing away from your last success." The Boss has already set the start date for 2021 (June 7). "Barring, I don't know, gigantic dinosaur-extinguishing comets, we will be on the water in 2021 taking pictures like tourists and high-fiving finishers."
In the meantime, you can glean some entertainment reading the team bios at https://r2ak.com.
Stockton Sail Camp
"The directors of Sailcamp are sad to announce that Sailcamp 2020 is officially being canceled," writes Buster Long. "We are very disappointed, especially since we were excited to celebrate Sailcamp's 30th year. Campers, we will miss you — hopefully you can find a way to get some sailing in this summer." Sail Camp was on the schedule for June 21-27.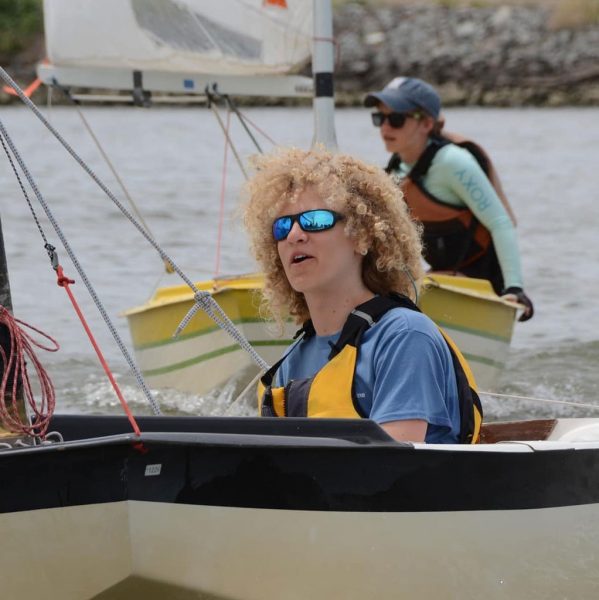 Rolex Big Boat Series
Regatta Chair Susan Ruhne writes: "We at the St Francis Yacht Club are following the situation and monitoring the news. We're optimistic that we can host the 2020 Rolex Big Boat Series. Our team is moving forward with planning, and we hope that you also plan to join us in September at the regatta.   We will continue to work with the club leadership, our sponsor, Rolex, the City of San Francisco, the YRA and the Coast Guard to ensure that we can hold a safe yet fun event for all involved.
"The Notice of Race is posted, and entries are open on www.rolexbigboatseries.com. All entries are 100% refundable until August 1; we will update this as needed. Classes invited include Classics, ORR (30 feet and larger), Express 37 — for the 30th consecutive year — J/88 for their North American Championships, J/105 and J/70.
"Please enjoy this taste of the Rolex Big Boat Series — and we hope to see you in September!"
Championships
The 2020 Laser National Championship and US Singlehanded Championship scheduled for June 12-14 in Norfolk, VA, has been canceled. The 2021 date is June 18-20.
The International J/24 Class Association (IJCA) canceled the 2020 J/24 World Championship, which was to have been held on September 12-18 at Parkstone Yacht Club in Poole, UK. Parkstone YC will host the 2021 World Championship on September 24-October 2.
Receive emails when 'Lectronic Latitude is updated.
SUBSCRIBE