Latitude 38 published an update about Wilbur Spaul's build of the new Chubby Girl at Berkeley Marine Center in this month's Sightings.
Wilbur Spaul achieved a significant milestone in his bid to sail the smallest boat to Hawaii: In February, he chainsawed the 8-ft Chubby Girl into pieces and tossed them into a dumpster. Her slightly longer, significantly lighter, and hopefully better-sailing sibling is currently under construction.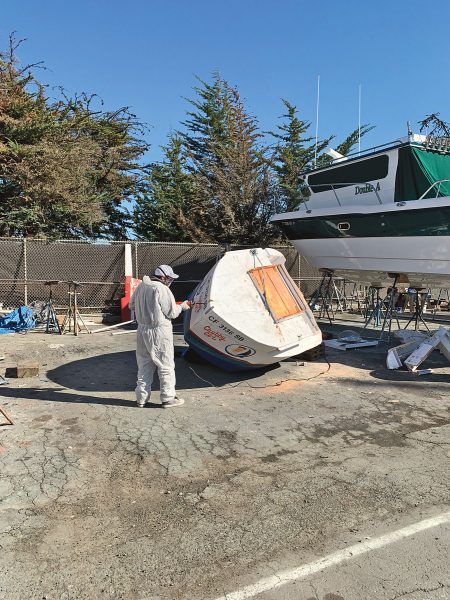 As you may recall from a Sightings in the October 2019 issue, Wil is a longtime sailor and cruiser, with the equally longtime dream of completing this passage. His inspiration — and the person to whom he will dedicate the voyage — is Gerry Spiess, the current record holder of the smallest-boat passage to Hawaii. In 1981, Spiess sailed the 10-ft Yankee Girl from Long Beach to Honolulu. It took him 34 days.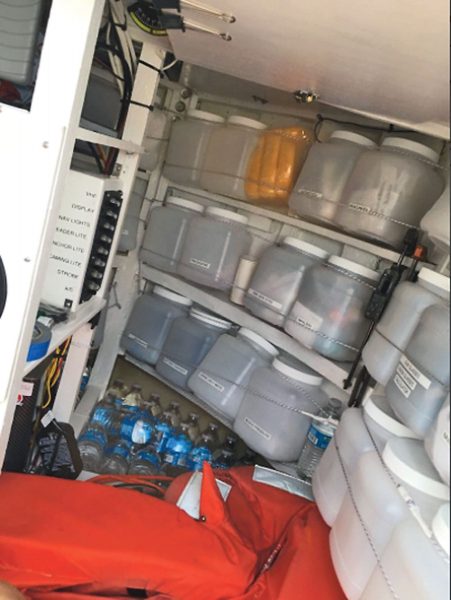 Spaul designed and built the recently-destroyed Chubby Girl out of glass-covered plywood in a friend's garage in Walnut Creek. He began sea-trialing the boat out of Berkeley last spring. Despite a new set of sails from Pineapple and design assistance from El Sobrante naval architect Jim Antrim, progress — and performance — was slow and a bit disappointing.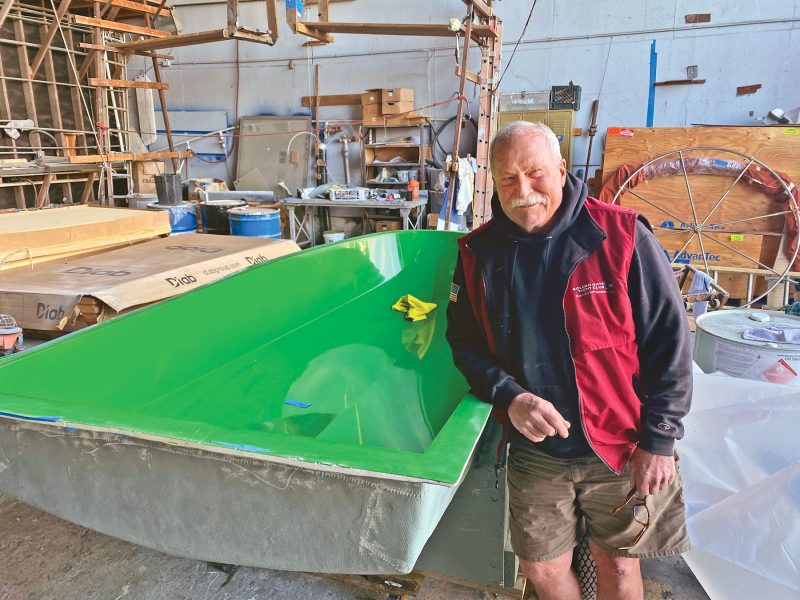 Read the full article in the April issue of Latitude 38.
Receive emails when 'Lectronic Latitude is updated.
SUBSCRIBE