Options for Cruisers in Hawaii
The Big Island
As an anonymous contributor reported on Wednesday's installment of 'Lectronic Latitude, Hilo's Radio Bay — a well-protected man-made anchorage popular with recently-arrived cruisers — has now been closed to transient yachts. In light of the coronavirus pandemic and sailors' apparently blatant disregard of Hawaii's newly-enacted social distancing and mandatory self-quarantine rules, Radio Bay (as well as other sailing hotspots) is no longer open for business. While we hope this won't be a permanent restriction, we fear that, like many other 'temporary' aspects of life right now, this closure will become the new normal. The closure has reportedly been contemplated for years. While the loss of this popular anchorage will surely serve as an inconvenience to a small handful of recently-arrived cruisers, and comes at a bad time for some, it's not the end of the world.
Fortunately, there are many other great spots to anchor or moor a cruising yacht while sailing in the oft-misunderstood cruising ground that makes up the Hawaiian Islands. There is good holding just a few hundred meters away from Radio Bay in expansive Hilo Bay. There's also a small state harbor there and a few select mooring balls in Hilo. Around the west side of the island there is the large Honokohau Harbor just north of Kailua-Kona, which may or may not have room for transient yachts. Farther north from Honokohau, there is the newly renovated Kawaihae Harbor as well as good anchoring and mooring nearby. Kawaihae also offers one of the best surf breaks on the Big Island.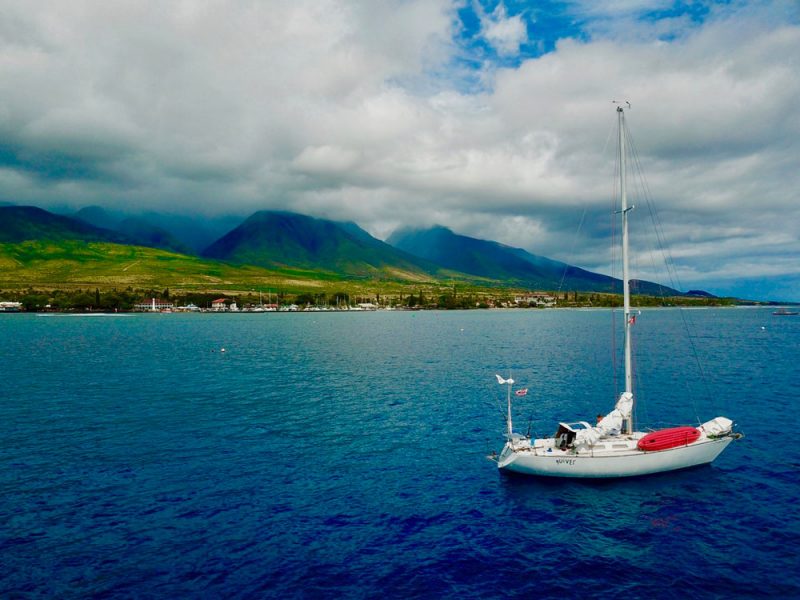 Maui
According to the latest posted rules and regulations from the state of Hawaii, inter-island travel on one's own yacht does not appear to be prohibited at this point in time, though the sailors aboard would be legally obligated to self-quarantine for 14 days after arrival at a new island. Pick an island and stay there. Recreational boating is still allowed, provided that boats don't carry more than two crew unless they are from the same family or live at the same residence, and that those onboard observe physical-distancing requirements.
Just a day's sail away from Hilo is the beautiful island of Maui, where one could anchor and/or likely find a mooring ball or possibly even a slip in one of the island's two marinas. We happen to know of one particular HH55 catamaran that recently rocked up from Mexico and sailed into Radio Bay just as it was being closed. Getting out while the getting was good, they have now made Maui's Honolua Bay home, and are surfing their days away at the world-famous right-hander that hosts the final round of the women's world championship surfing tour each year.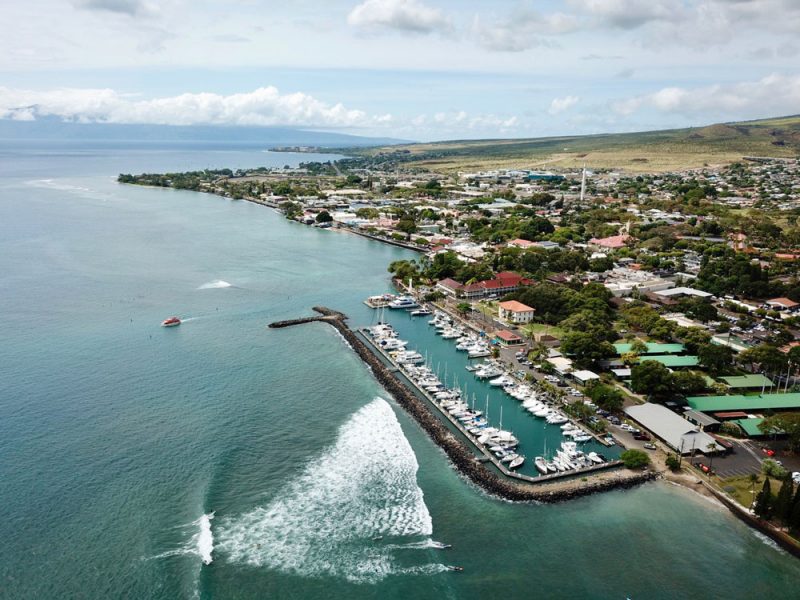 Oahu
A white man showing up on a boat during a pandemic may not go over well on Molokai, and options on Lanai will be limited, but arguably the crown jewel of riding out the 'rona in Hawaii is Honolulu's Ala Wai Harbor. Lock up your outboard and any valuables, and you should be all right. With a ton of slips, nearby provisioning and the world-famous Ala Moana Bowls surf break out front, even the seedy Ala Wai starts to look pretty good. The harbor in Haleiwa almost always has slips available. If one really needs a slip and doesn't mind paying astronomical slip fees, Oahu's swanky Ko Olina Marina is almost always less than half full.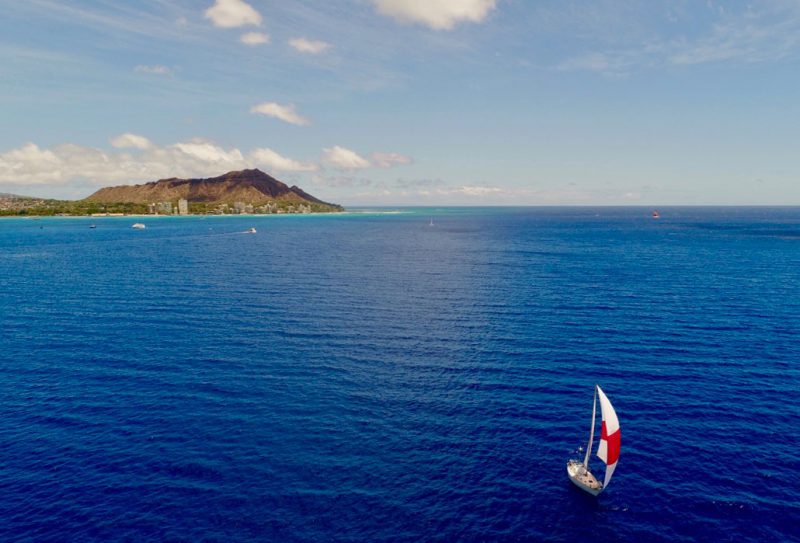 Kauai
Kauai is only another day from Oahu and could have slip options in Nawiliwili or Port Allen, as well as anchoring options. COVID has changed everything, so call first.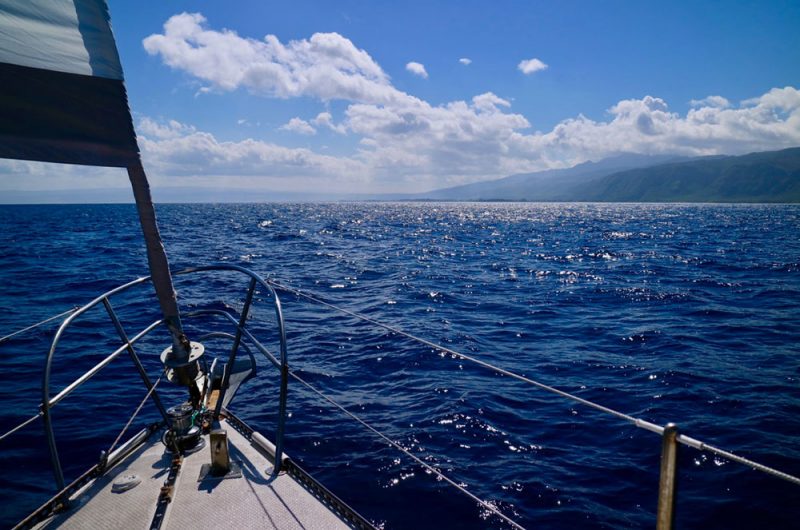 To Wednesday's anonymous contributor, don't let the closure of Radio Bay get you down: You're on a yacht in Hawaii during a global pandemic. Load up the iPad with books, act responsibly, respect 'da aina (the land), practice some social distancing, and enjoy the natural wonders of Hawaii. And here's a free Latitude 38 life hack: Nothing prevents you from going to a Division of Boating and Ocean Recreation office to register your boat in Hawaii and technically make it a local boat. This writer lived aboard in Hawaii for years. It's insanely cheap, and you'll become an insta-local. Your Mahalo Rewards card should be in the mail shortly.
To be clear, we are not advocating cruising around and enjoying a carefree Hawaiian holiday. It's not responsible, and it's not legal right now. The goal of this article is to provide displaced cruisers in Hawaii with some local intel and options so that they can make informed decisions on where to responsibly ride out this current storm. Aloha.
Receive emails when 'Lectronic Latitude is updated.
SUBSCRIBE