Just as 2019 draws to a close, so too does this year's Rolex Sydney Hobart race. Often referred to as "the great race," this edition was once again proof of why. With 157 yachts on the starting line to commemorate the 75th anniversary, the smoke and chaos of the ongoing bush fires cleared away, and Mother Nature served up stunning conditions for this year's race. Departing Sydney on Boxing Day, the massive fleet sailed upwind through Sydney Harbour before exiting the Heads and rocketing south on a fresh northerly that saw the entire fleet put up spinnakers.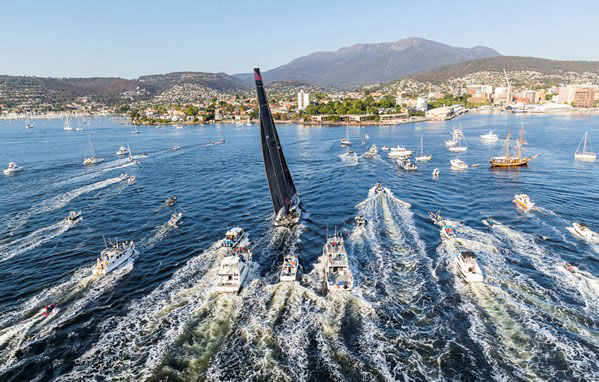 The five 100-ft supermaxis at the front put on quite a show, with Christian Beck's Juan K-designed Infotrack taking an early lead. Almost immediately outside the Heads however, Jim Cooney and Samantha Grant's VPLP 100 Comanche — the world's fastest monohull — put in a very impressive display to take the lead after opting for a very conservative starting line approach.
Propelled south in a hurry, the leaders slammed into a big transition zone just off the southeastern corner of Australia, parking up most of the big boats and compressing the fleet, allowing the smaller boats to catch up. In what would prove to be a winning move, Comanche's Bay Area-based navigator Stan Honey positioned his team the farthest east, offshore, in an effort to stay in pressure and avoid the worst of the light spot, and to minimize her losses to the skinnier R/P 100s Wild Oats XI and Black Jack. The strategy worked and Comanche eventually emerged with a lead and better positioning to come in to Tasmania on a hotter, faster angle than her rivals to claim a line honors victory for the third time.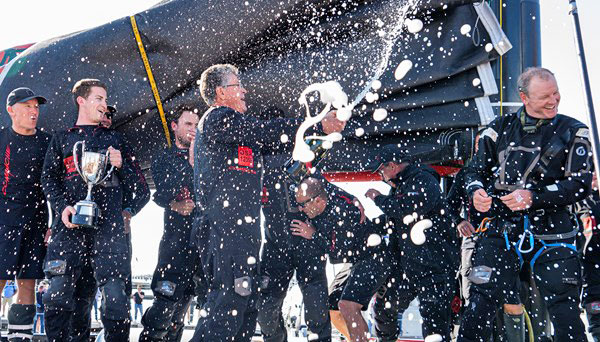 Infotrack was eventually second, while Wild Oats XI just barely nipped the Hong Kong-based Scallywag at the finish after a tacking duel up the Derwent River.
Behind the big supermaxis that compete for line honors and win the lion's share of the press coverage, Matt Allen's Botin-designed TP52 Ichi Ban — a weapon purpose-built for this race — again claimed an overall victory on IRC after sailing a superb race. Smashing into Hobart on a strong sea breeze, the perennial class contender was first over the line and on handicap among 11 TP52s. San Francisco-based up-and-coming pro sailor Leland Hubble sailed on Matt Donald and Chris Townsend's TP52 Gweilo, which romped home just minutes later to claim second place overall.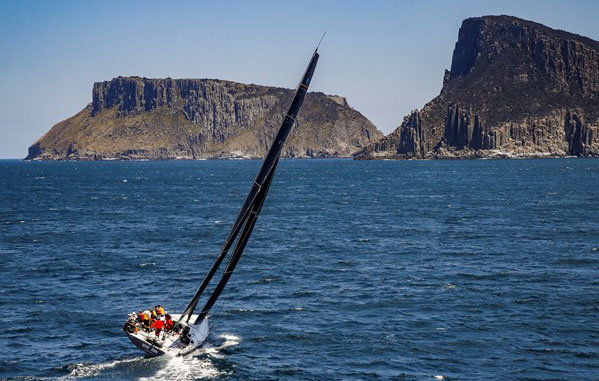 As of this morning, 144 boats have reached port in Tasmania just as a big front moves over the area, creating very gusty conditions for the few remaining boats on the course. The only American boat in the race, Lawrence Green's Robert Perry-designed cruiser Cailin Lomhara, still had 64 miles to go.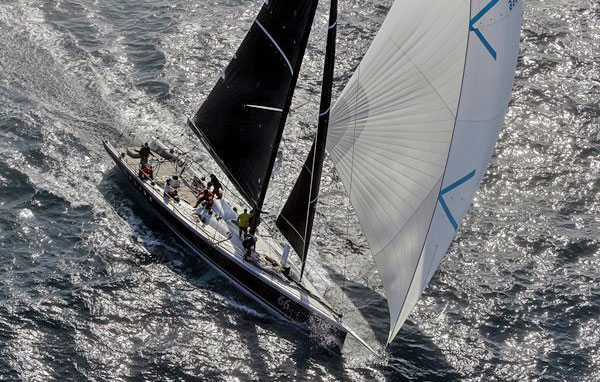 Receive emails when 'Lectronic Latitude is updated.
SUBSCRIBE