Armchair Racing
When we say "armchair racing," you might picture scooting armchairs around the living room in an attempt to be the first to the holiday gifts. Although that's an amusing visual, this is something to divert your attention when you've had a bit of holiday overload and are ready for a yachty distraction. The Rolex Sydney Hobart Race will start conveniently on Boxing Day, December 26. Because Australia's so far ahead of us, it will still be Christmas Day here in the States.
Boats to Watch
The 170 boats entered this 75th edition include five super-maxis: Peter Harburg's Black Jack, Jim Cooney and Samantha Grant's record holder Comanche, Christian Beck's InfoTrack, the Oatley family's reigning line-honors champion Wild Oats XI, and Seng Huang Lee's SHK Scallywag from Hong Kong. Stan Honey of Palo Alto will again serve aboard the Cooney family's Comanche.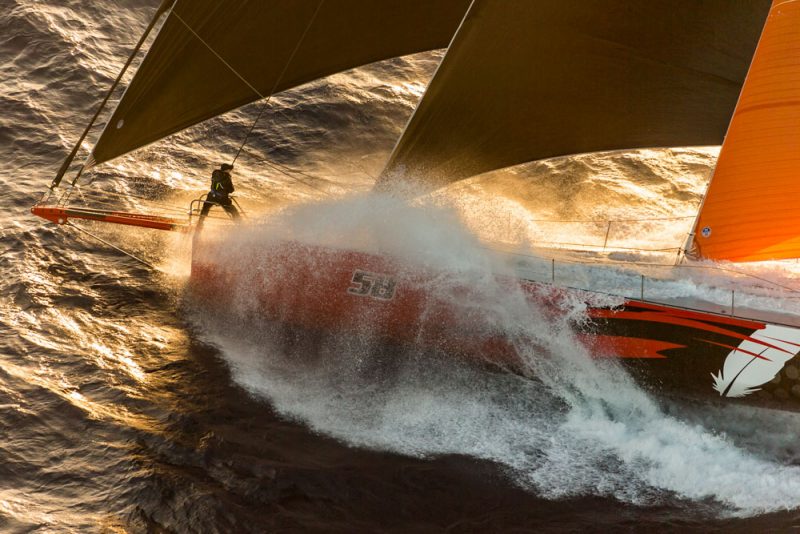 Among a few first-timers, the most notable is the first Aboriginal crew to ever take part in the race with the Beneteau 47.7 Tribal Warrior.
The only American entry is Cailin Lomhara (Irish Gaelic meaning "Precious Girl"), Lawrence Green's 1999 Tayana 52, a cruiser with 53,000 miles under her keel.
Major Repairs in the Nick of Time
Wild Oats XI almost didn't make it. The R/P 100 has claimed line honors nine times, won on corrected time twice, and set the record twice. But she suffered major structural damage a little more than a month ago. Her carbon fiber mast fractured at deck level, causing a large part of the deck structure to fail.
The damage occurred during a 180-mile race out of Sydney. The crew managed to stabilize the broken mast and reach shore before the yacht suffered any additional damage. So, during the past five weeks, the boat has undergone a major rebuild at its dock in Sydney.
Another Boat to Watch
Paddy, Melinda and Keith Broughton's 76-ft S&S yawl Kialoa II took line honors in the 1971 Sydney Hobart. Fashioned of lightweight aluminum and commissioned by Californian Jim Kilroy, Kialoa II was a cutting-edge yacht at the time. This year's RSH follows Kialoa II's race to Hawaii in the 50th edition of the Transpac in July. Kialoa II isn't the one that graced San Francisco Bay with her presence in the 2015 Rolex Big  Boat Series. That was Kialoa III, an S&S 78, also part of Kilroy's five-boat Kialoa series. "Kialoa" is Hawaiian for "long white canoe."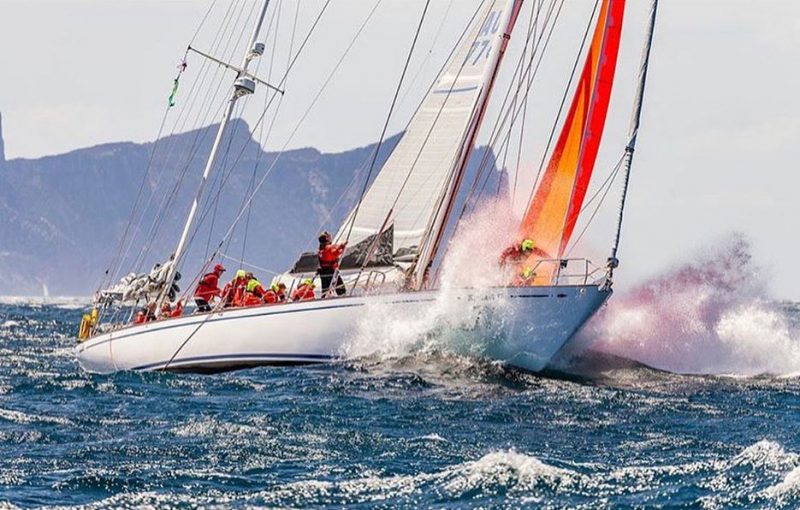 Forecast for Fires and Weather
Much like California at certain times of year, the weather reports for southeastern Australia have been heavy on smoke and haze from ongoing wildfires ( called "bush" fires in Australia). "With all the smoke haze and whatever, that's impacting the weather models quite a lot," said Ichi Ban skipper Matt Allen. "All the racing we've done, September, October and November, the weather just hasn't correlated with the forecasting at all."
Nevertheless, the Bureau of Meteorology's early forecast, released by the RSH folks Thursday, predicts clear, smoke-free skies for the start.
How to Watch the Race
The warning signal will be fired at 12:50 p.m. local time on December 26. That translates to 5:50 p.m. PST on December 25. You can watch a webcast of the live broadcast on the home page of the event website at www.rolexsydneyhobart.com. If you miss the start, you can catch a replay on the site too. Of course, all the boats will carry trackers, so you can check on them during the race at www.rolexsydneyhobart.com/tracker.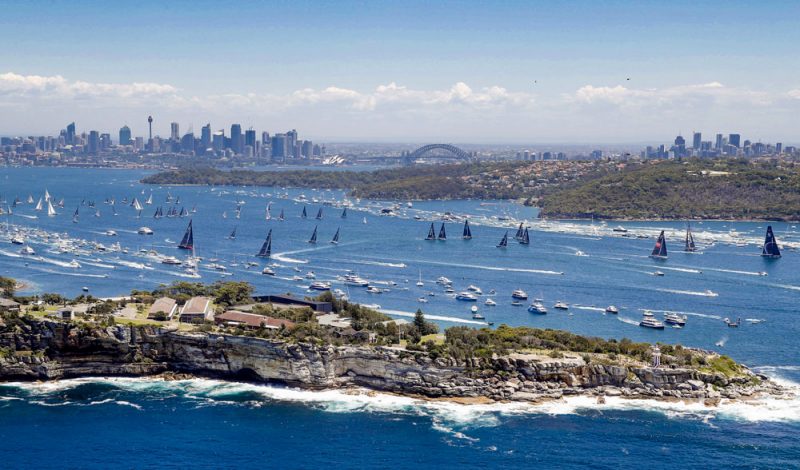 Virtual Regatta
Gamers can sail the 628-mile race in real time, using current weather data and their best navigational skills. In 2018, Eagle Black TPN was the eventual winner, in 2 days, 21 hours, 54 minutes. Who will win in 2019?
The Virtual Regatta can be accessed from a PC, Mac or mobile device. Go to virtualregatta.com, rolexsydneyhobart.com or your favorite app store. Sign up for free, then set up your boat and select your sails.
Receive emails when 'Lectronic Latitude is updated.
SUBSCRIBE