New Issue of Latitude 38, and YRA Calendar, Out Now!
Happy almost New Year, Latitude Nation. We got you a little something for the holidays — call it a late Christmas/early New Year's gift. That's right, it's a fresh copy of Latitude 38. And, as a stocking stuffer, we also got you the new YRA Calendar. Both are on newsstands, and on the internet, right now.
Let's take a look . . .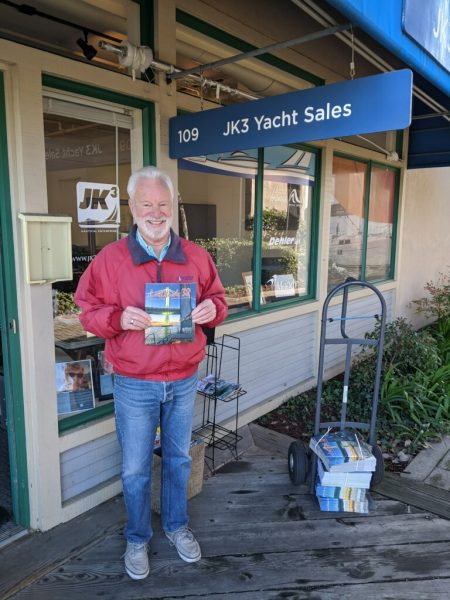 Season Champs, Part 3
"The Yacht Racing Association's chairman Don Ahrens addressed a crowd gathered for awards at Berkeley Yacht Club on November 17," reads the final installment of Season Champs.  "'The participation was up,' Ahrens said, 'which was really great to see. I'd like all you guys to go out there, find those skippers that should be racing, and use those cattle prods to get them out there next year, because we need all the participation we can get. If folks have recommendations on how we can get more racers out, feel free to email me because we love getting feedback from our customers.'" If you have an instant answer to that question, you can contact Don at chairman@yra.org.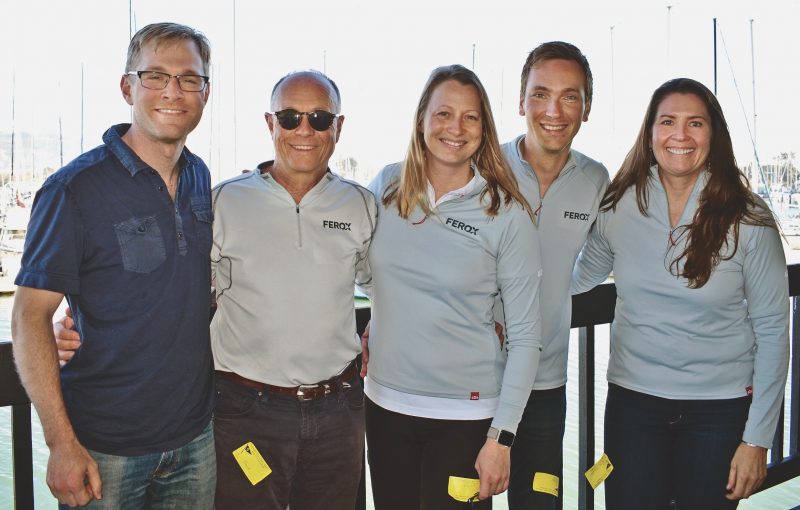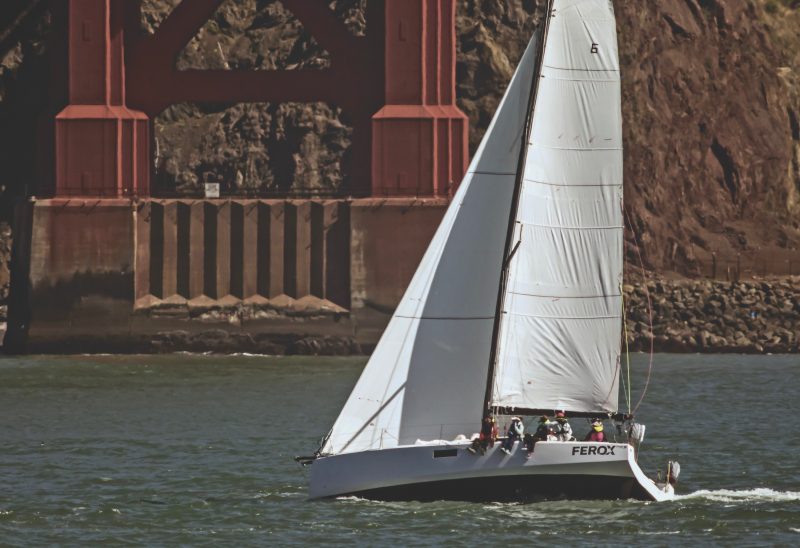 Homeschool Daze
"Worries about my homeschooling skills or lack thereof were resurfacing and keeping me awake at night," wrote April Winship about her experience, years ago, teaching her daughters Kendall and Quincy while the family was cruising. "What if [they] were grade levels behind when we returned to the United States? What if they couldn't make friends and were known as 'those super-weird boat kids?' We'd do them a huge disservice if we didn't give them a proper education. Self-doubt crept into my consciousness and ate away at the dreams I had of being an exemplary teacher with two enthusiastic scholars."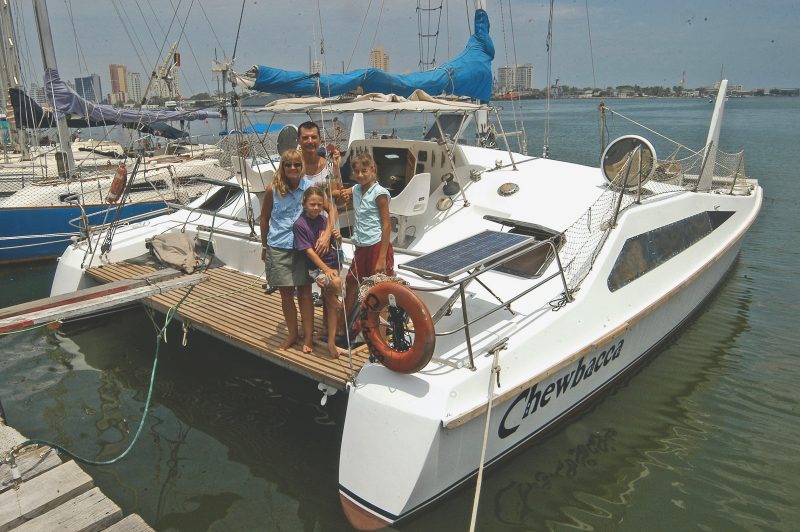 After meeting other cruising families and having an impromptu 'PTA meeting', the Winship family eventually found the schooling rhythm. "We adhered to a few cardinal rules: School was consistent; five days a week. If we were exploring somewhere new, history, science, English, social studies and math lessons were tailored to take into account our new surroundings.If we were passagemaking, we studied sailing, nature, weather and the world around us, not bookwork. The 'school year' was finished when the subject lessons were completed. That might take six months, nine months or a year."
The Sausalito Indian Navy
"On the phone, Tim said there would be 60 Indians to take to Alcatraz that November pre-dawn," write Brooks Townes in this month's Sightings. "We counted 93. They were to park quietly in the dark by the Sausalito Yacht Harbor, stay in their cars and vans, lights out, and send someone across the street into the no-name bar near closing time and ask for me."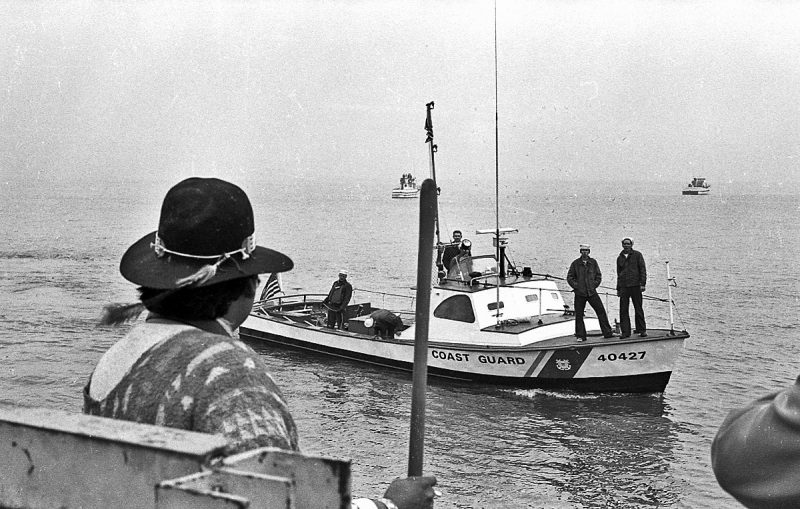 "In those days, odd things often happened in that bar. Peter Bowen, the bar's manager and one of our three skippers that morning — November 20, 1969, now more than 50 years ago — got them all out and headed for the docks. We followed the two other skippers: Mary Crowley, a young but experienced ocean sailor; and Bob Teft, yacht broker and symphony trumpeter. Ferrying these indigenous activists across the Bay would lead to a year-and-a-half occupation of Alcatraz prison to protest the federal government's treatment of native people."
Max and Lee Go Back to the Future . . . Again
"In 1990, Max and Lee time traveled 20 years into the future, to a dystopian 2010 in which only sailors with corporate sponsorship could race YRA, and the new and very popular high-speed powerboat racing circuit had right of way over the few remaining amateur sailing events. The government buoys were all gone, thanks to universal and mandatory GPS, but the wind turbine towers all over the Bay made perfectly good racing marks. Unless you rounded one a little too close."
During their latest time-traveling foray, Max and Lee explore the San Francisco Science Sailing Center, which hopes to open in 2025 with "a permanent museum with 200 to 300 exhibits," according to the SFSSC's website. "It's an ambitious milestone requiring ideation, design, development and testing. Our team is working tirelessly to build the partnerships, secure the resources and take the actions needed to get there. The exhibits all need to be safe, engaging, durable and cost effective."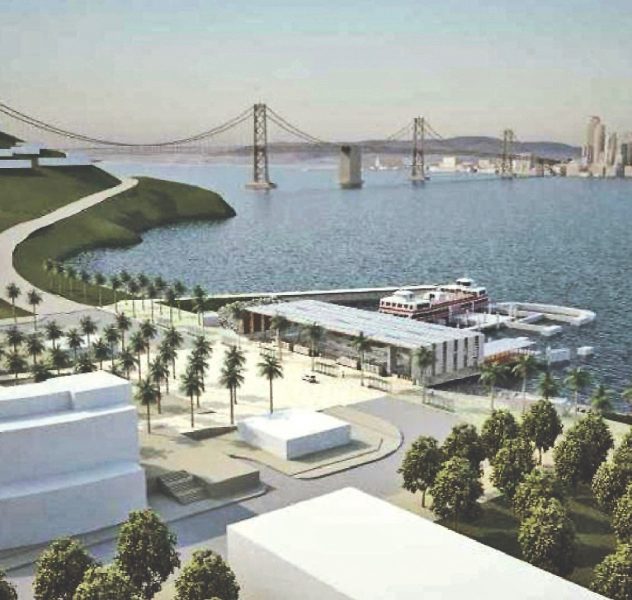 Don't Forget About Letters, Lips and The Year in Preview
In this month's Letters, we have an incredibly thoughtful discussion about selling your boat. The Year in Preview looks ahead to all of the sailing action for 2020. And in Loose Lips, we crown another winner . . .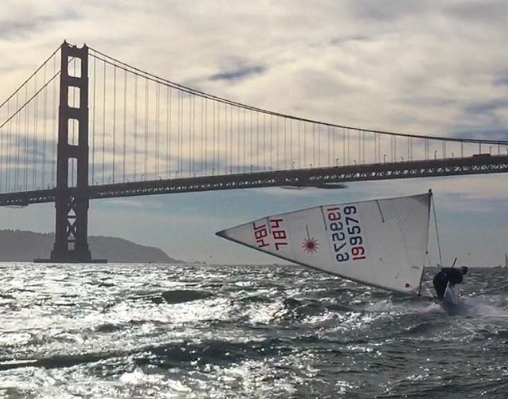 Last But Not Least . . .
Usher in the next decade of sailing by planning for its first year. You can pick up the 2020 Northern California Sailing Calendar and YRA Schedule from distributors around the San Francisco Bay Area. (Current and recent members of the Yacht Racing Association have already received theirs by mail.) Will they be the Roaring '20s? It's up to you to make it happen.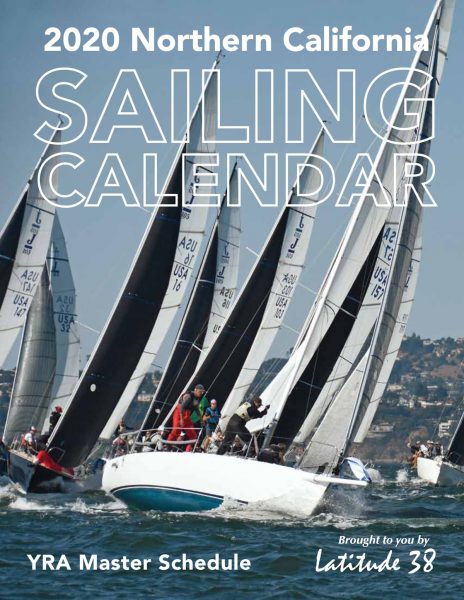 Receive emails when 'Lectronic Latitude is updated.
SUBSCRIBE