A couple of weeks ago we wrote about Cal Currier, the 16-year-old from Palo Alto who had decided to sail more than 3,000 miles across the Atlantic, from Massachusetts to Portugal. When Cal set out, his intention was not to break any record, but simply to challenge himself and have what Bilbo Baggins would have called a "grand adventure." However, in doing so, it appears Cal has become the youngest person to sail solo, west to east, across the Atlantic Ocean.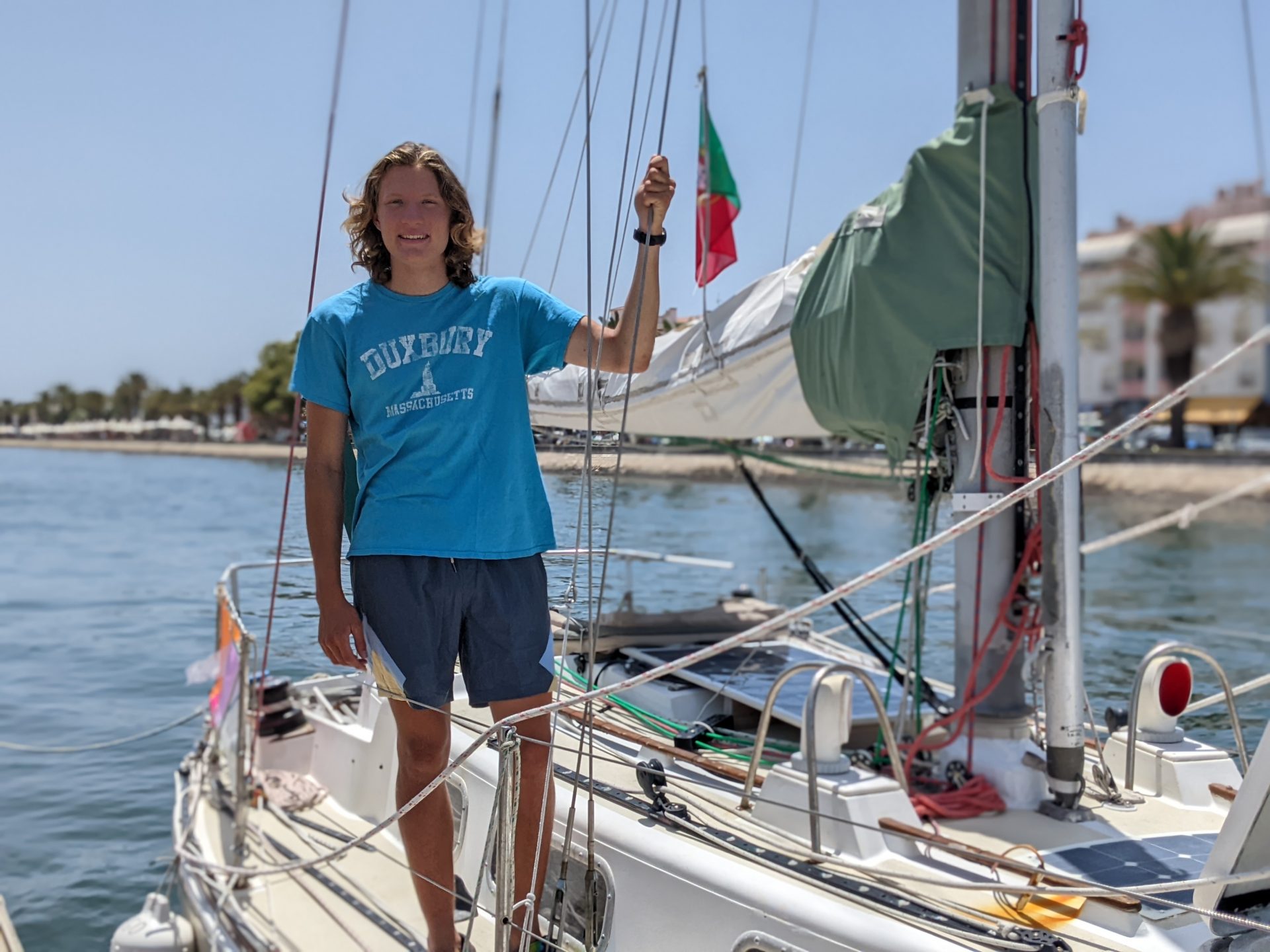 "Cal really just wanted to do this," his father, James Currier, said. "But about seven days after Cal left, someone asked me if he was the youngest to sail west to east." And while Laura Dekker was younger than the California teen when she sailed the Atlantic, the family's research has turned up no evidence of anyone younger than Cal to complete the west-east voyage, solo. "So that was cool for him to find out; until we hear otherwise from someone."
Cal says his focus was on the journey itself. "What's more important to me is that I had a blast preparing for the adventure with my dad, grandfather and others, and that the whole thing went off as planned. There was a ton of learning in the whole process." Yet in some respects, Cal says, he would have liked more challenging conditions.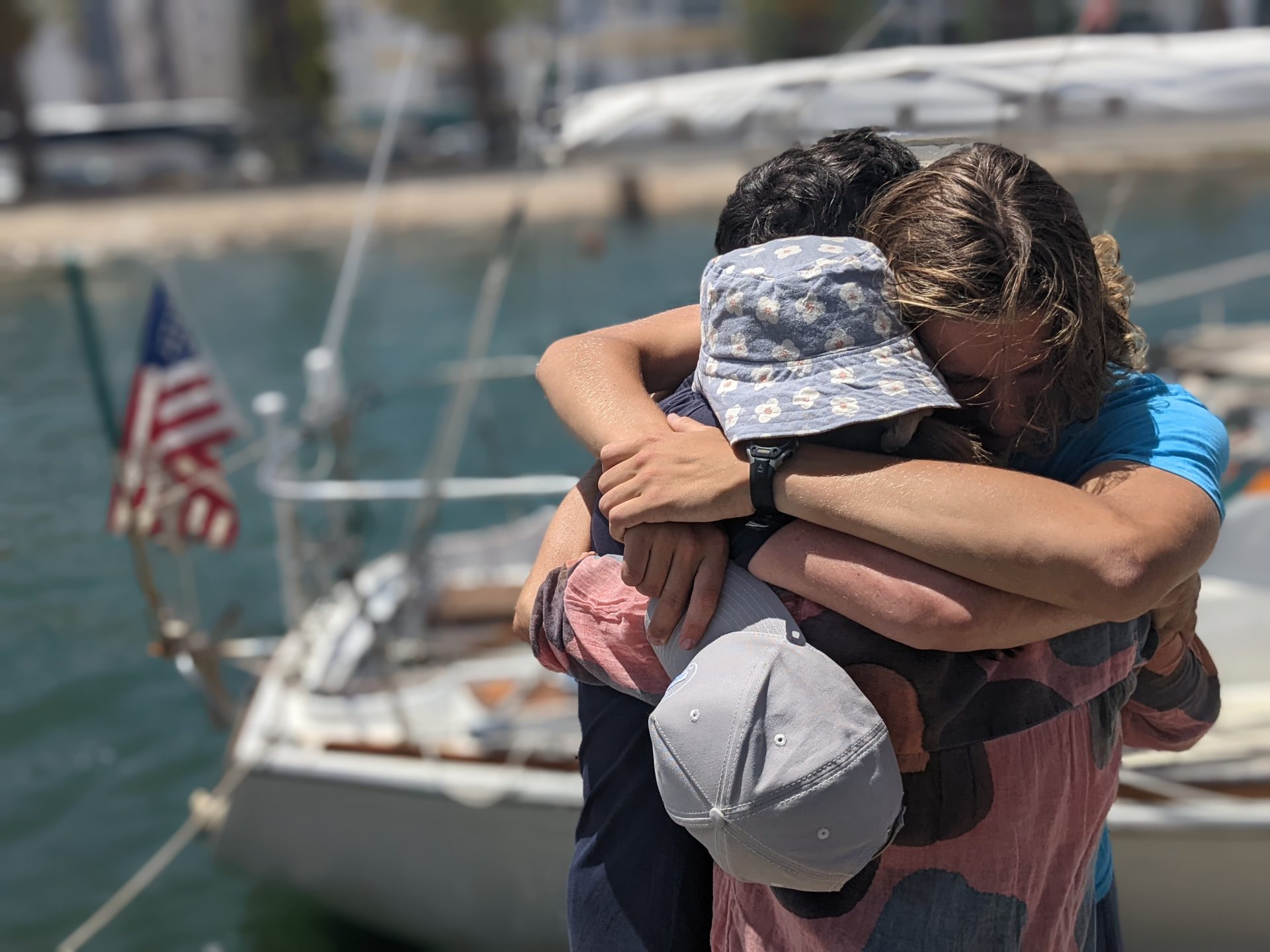 On his first day out of port Cal was peppered with rain and stormy conditions, providing him a good opportunity to test his mettle for the journey ahead — a beat into a 20-knot southwest wind out of Marion, MA, to get out of Buzzards Bay and out past Nantucket. "The well-known rule is never leave port in a storm," Cal said, "but I wanted to test the boat and myself to make sure I really wanted to do this." After that it was plain sailing, until he was three days out of Portugal. There he encountered 25-knot winds, 20-ft seas pounding on his port beam, and a significant increase in freighter traffic (one dark night showed 91 boats on his AIS), and, of course, sleep deprivation.
"I'm glad I lived," Cal said, "but honestly, I wish there had been more moments of doubt, more times where I was pushed harder. It all went so smoothly."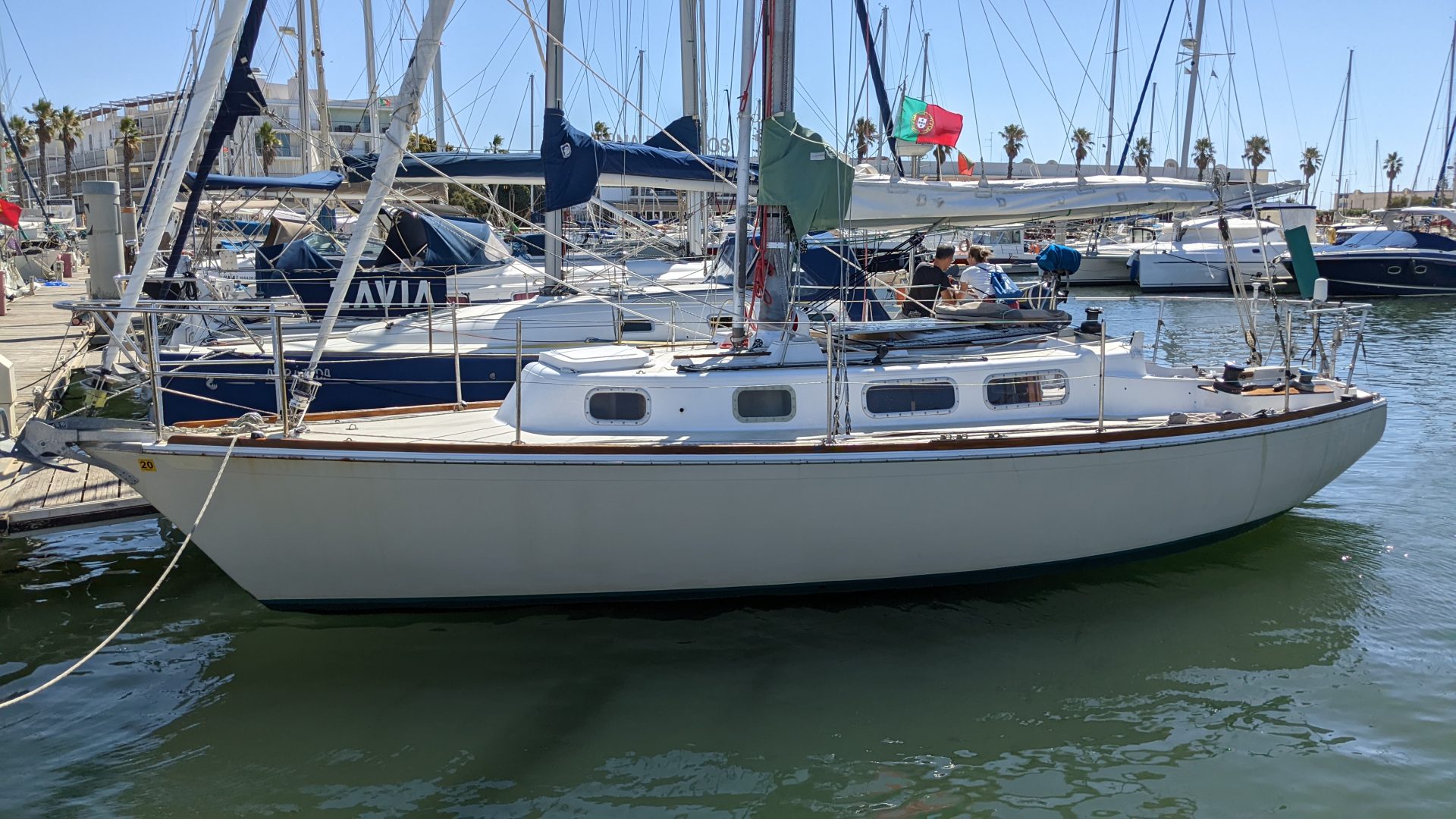 In between the hard times, Cal read books, ate through his stores of dehydrated meals (which he said were better than the canned foods he carried), and on one day while motoring through a high in the Azores, he tied a rope to himself and swam off the boat — his only "shower" on the 28-day voyage.
Cal admits to having made some errors along the way, typically around "managing jib lines," but overall, the months of planning, preparation, good weather updates and onboard redundancies helped ensure that everything went according to plan. James Currier said that when Cal arrived in Lagos, Portugal, the boat was completely intact. "The only thing that had to be replaced was a frayed port jib sheet, which we did for $65 at the clean and awesome marina in Lagos."
Cal is flying back to Palo Alto this week to get ready for his junior year of high school. And as for further sailing adventures, Cal says he'll figure that out after he's done with school. "I'm feeling a bit like Bilbo from The Hobbit right now, where I'm happy to be back in the Shire for a while."
Receive emails when 'Lectronic Latitude is updated.
SUBSCRIBE