While his friends and classmates are spending their summer break in the usual fashion, 16-year-old Cal Currier is singlehanding his way across the Atlantic. The sailor from Palo Alto set off in late June aboard a 30-ft sailboat named Argo for a 3,000+ mile voyage from Massachusetts to Gibraltar. He plans to reach his destination by August 6.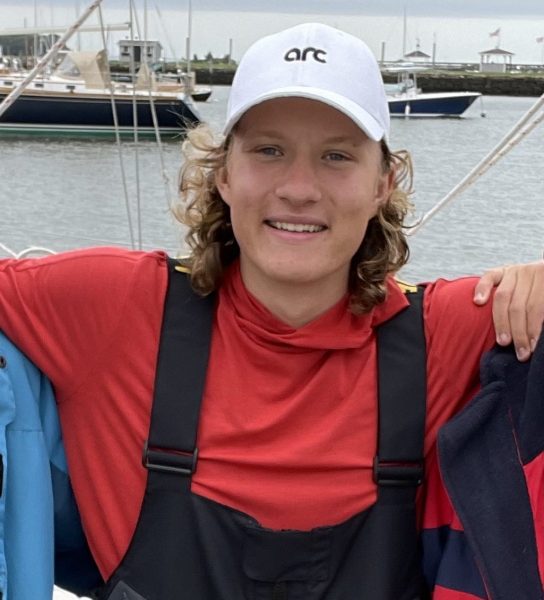 Cal's parents, James and Trina Currier, told KRON 4 they are very proud of their "daring young man," who is helping to change the world by showing people what can be done. "In a time when there's been so much bad news it's been really heartening and exciting for us to have this really bright spot of good news," Trina said.
The idea for the voyage surfaced earlier this year, in January. "We were making lists of crazy things to do," James said. And of the 15 ideas they came up with, "he seized the crossing and off he went."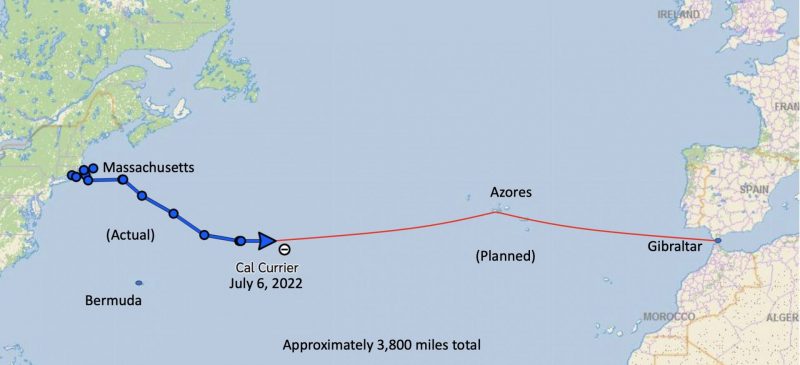 Cal then spent six months learning to sail before telling his parents he felt he was ready to depart. And while that doesn't sound like a lot of time to gain one's sea legs, the writing has been on the wall for all his life, literally. James Currier has sailed across the Atlantic and through the South Pacific. Cal's grandfather sailed across the Atlantic twice, and in 1948 his great grandfather built a boat and sailed it to the Galapagos and back. "Cal grew up with this, sort of on the walls of his house," James said, "so it's not out of the blue."
The boat, however, does seem to have come out of the blue. When Cal learned of Argo, she was owned by Sandy Van Zandt in Mystic, Connecticut, who had spent eight years restoring and preparing the 46-year-old Tartan for a solo Atlantic voyage. However, at age 90 Van Zandt, a sailmaker, decided he was unable to complete the journey. Upon meeting Cal, Van Zandt was so happy to hear of the young man's plan that he sold him the boat for only $12,000.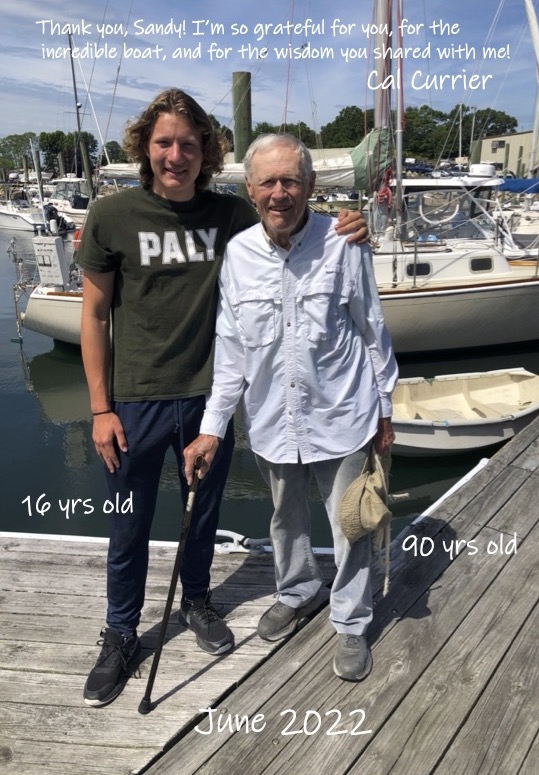 When asked if they were worried about their son being alone at sea, James and Trina said they were in frequent contact with him. "First thing I do when I wake up is text him," Trina said. "We text throughout the day." Cal is also being given regular "finely tuned advice" by a family friend who is a climatologist, which so far "has enabled him to stay in smooth waters."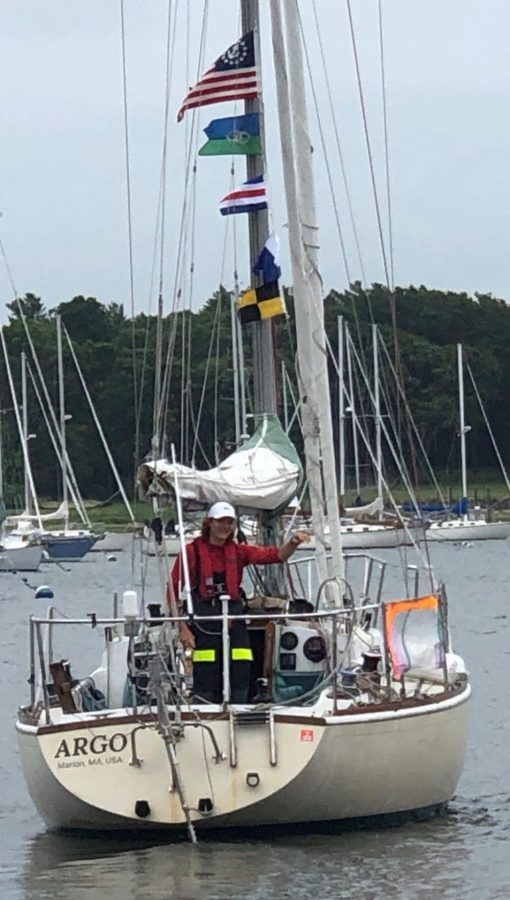 The young sailor, who learned the ropes at Spinnaker Sailing in Redwood City, reached the Azores on July 15. It took him 19 days and 3 hours, and he stopped just long enough to refuel, restock his water and food, and download 20 new e-books. He's now back in the ocean and continuing on toward his next stop in Lagos, Portugal, where he will be met by his parents and his twin brother.
In this video sent to us by Cal's father James, Cal talks about why he chose to cross the Atlantic.
You can support Cal's journey through subscribing to his Patreon channel: Cal Heading Out.
Receive emails when 'Lectronic Latitude is updated.
SUBSCRIBE