Delta Doo Dah 14 Events in August
Owl Harbor Announces New Date for Roaring Day in the Delta
In mid-July, a wave of positive COVID tests prompted Owl Harbor Marina to postpone their planned Roaring Day in the Delta, which had been scheduled for July 30. The staff is well now and has rescheduled the date for their big shindig to Saturday, August 27.
"We are all back in the saddle and very excited to have a new date for the party," writes Devery Stockon, harbormaster of Owl Harbor. "Hope you can make it, and please remember, you do need to RSVP again even if you did the first go around. We want to make sure we have plenty of everything for everyone." To go to the party, RSVP to [email protected] by August 15. If you're not already booked for a slip in Owl Harbor, contact the office at [email protected] or (916) 777-6055 to reserve yours.
The party has a Roaring '20s/casino theme, and the day will include a dinghy poker run, games, and a complimentary buffet. It's open to Owl Harbor tenants and Delta Doo Dah fleet members who reserve a slip for the night (or, as is often the case, much longer).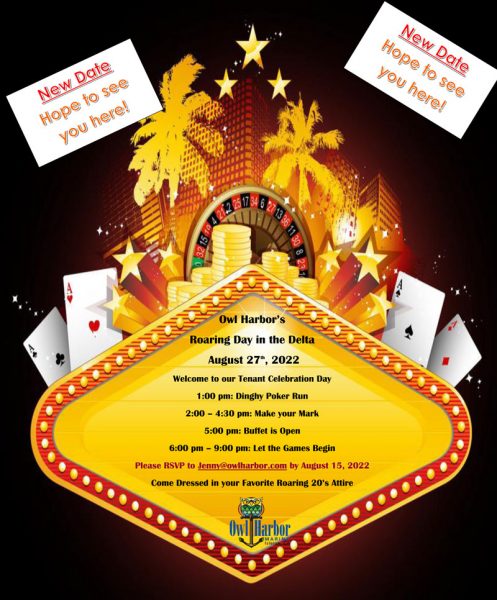 Owl Harbor is located on Sevenmile Slough, near the San Joaquin River and on Isleton's Delta Loop, where the farms meet the water. Alongside the good sailing, swimming, paddling, fishing and other watery pleasures, you'll find chickens, farm-fresh produce, friendly pets and shaded grass with BBQs perfect for picnicking.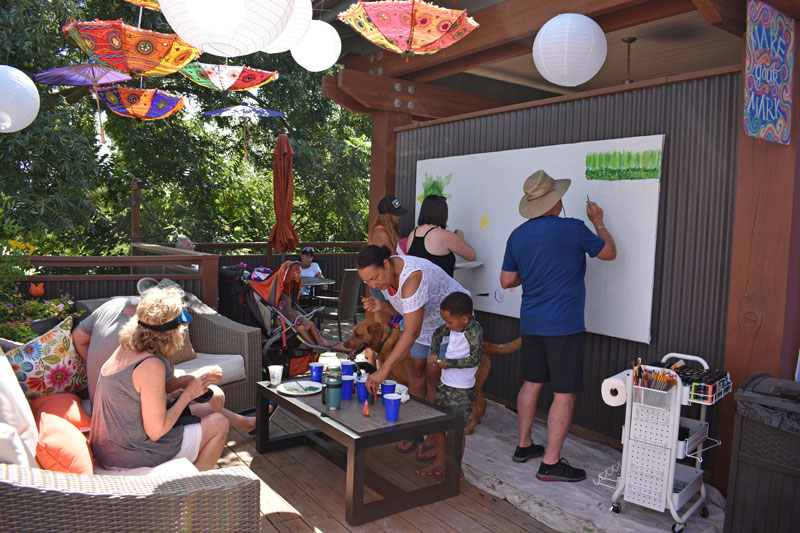 Delta Doo Dah at Delta Bay Marina
Before the Owl Harbor event, in mid-August, we'll be heading over to Delta Bay Marina for a weekend of fun. Delta Bay is also on Isleton's Delta Loop, and right off the San Joaquin. The first 20 Delta Doo Dah boats can reserve a slip for free for the weekend. (We emailed fleet members the link and code to get a slip.) Visitors can also come by car to Delta Bay.
Here's a reminder of the schedule:
Friday, August 12: Optional cruise-in arrival date.
August 13:
10:30 a.m.: Presentation on Clean Boating and the Pumpout App, by S.F. Estuary Partnership and Division of Boating and Waterways.
11 a.m.-2 p.m.: BBQ lunch prepared by Peninsula Yacht Club.
1 p.m.: Delta history talk by Commodore Bill Wells of the California Delta Chambers.
2 p.m.: Harbormaster talk by Delta Bay's own harbormaster, Eric Chiu.
3 p.m.: Things to Know Before You Go talk by veteran cruisers and authors Pat and Carole McIntosh.
All day: Demos on solar boats, propane outboards, free paddleboard lessons.
August 14:
10 a.m.-2 p.m.: Sunday Market. Fresh produce and farm products, arts and crafts and books for sale, live music, lunch available to purchase.
Longtime cruisers Carole and Pat McIntosh will present a special Delta Doo Dah edition of their popular cruising seminar, Things to Know Before You Go on Saturday afternoon. We especially invite members of this year's Baja Ha-Ha fleet — and prospective Ha-Ha sailors. This seminar will be of interest to them. And we encourage cruisers traveling south from northern climes to escape the chilly, foggy coast and sail inland for some summer fun in the sun.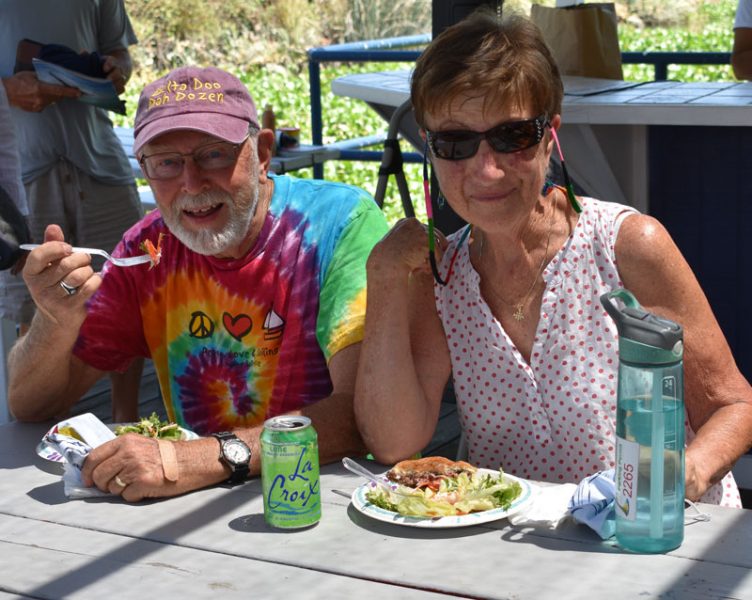 Sign Up for the Delta Doo Dah
Not signed up for the Delta Doo Dah yet? Whatcha waitin' for? Summer's zooming past! Register for free at www.latitude38.com/delta-doo-dah.
When you register, you'll have the opportunity to purchase a Delta Doo Dah 14 burgee. We encourage you to fly your flag so that we and our marina hosts can spot you, and so that your fellow rally cruisers can spot you too! We also have souvenir can cozies to help your beverage of choice keep its cool.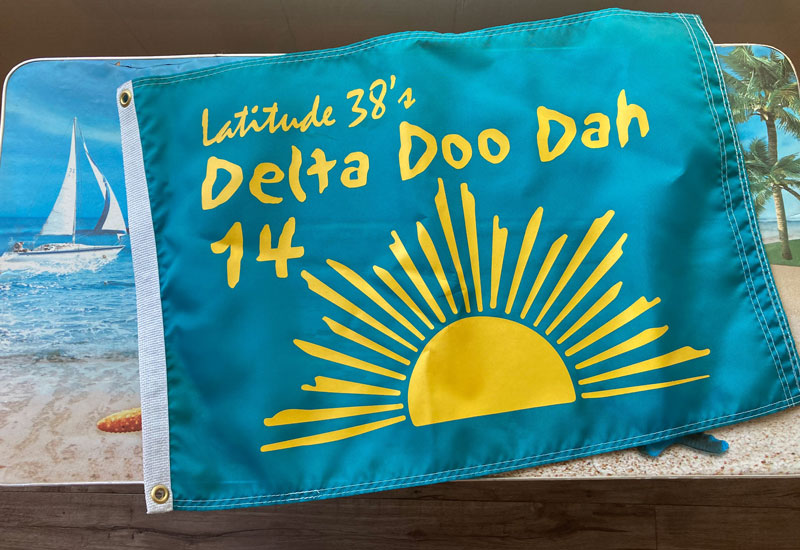 Receive emails when 'Lectronic Latitude is updated.
SUBSCRIBE