Is Offshore Cruising or Racing More Fun?
In our May 2022 issue, racer/cruiser Jimmy Peter wrote about a ride he scored from our Crew List to crew on a cruising boat from San Diego to the Marquesas. It was a blast. Jimmy has also done about 25,000 miles of ocean racing. Then again, he did the 2011 Baja Ha-Ha and spent a year cruising aboard his own Pacific Seacraft 37 Island Time. After returning from the Marquesas, he reflected on the differences between racing and cruising and what he likes about each. Share your own thoughts in our comments section below.
Jimmy Peter:
I participated in the 2011 Ha-Ha on my boat SV Island Time. The Ha-Ha was fun, and commuter-cruising outa La Paz for the next year was even better. I never made it to the mainland… too much to see and do on the Baja side!
After selling my Pacific Seacraft 37 in 2014, I've been race-oriented with some 25k-plus miles of Atlantic and Pacific offshore racing. I have just rediscovered the joys of cruising as opposed to racing to a destination.
Racing and cruising sailors aren't mutually exclusive, but we sure have a different mentality and approach.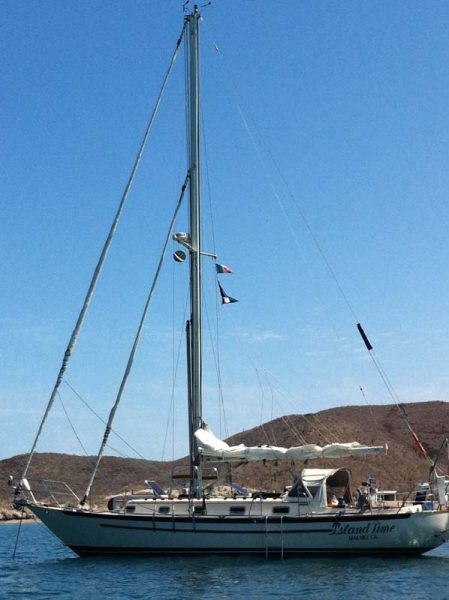 Here's a list of differences I've noticed. I'm guessing readers may have other inputs.
1. Hot bunking versus my own bunk (why did bunky crawl into the sleeping bag with salty foulies and wet boots?).
2. Watches are 3 hours on and off versus 4.5 on and 7.5 off.
3. Tired versus relaxed and well-slept.
4. Watches that are speed-focused versus a watch looking out for shipping while reading a Kindle or listening to music.
5. Hand steering thousands of miles versus autopilot. (Remember driving downwind with no light-horizon.)
6. Trimming and tweaking sails for an extra 1/4 knot versus the sails seem happy and the boat is mostly balanced. "Leave 'em alone."
7. Sail for speed versus comfort and a less rolling motion.
8. Sail changes at all hours versus let's talk about a sail change or tacking for a couple of days before we do anything. Maybe tomorrow.
9. Freeze-dried meals (shovel in with a spoon and hot sauce) versus a fresh-cooked meal and needing a knife, fork, spoon and condiments.
10. Mini candy bars and hard candy versus fresh guacamole and chips for watch snacks.
11. Shower every four days versus unlimited. (Racing — we all stink at the same level, so no one notices.)
12. Head for nine people versus a head for three ('nuff said).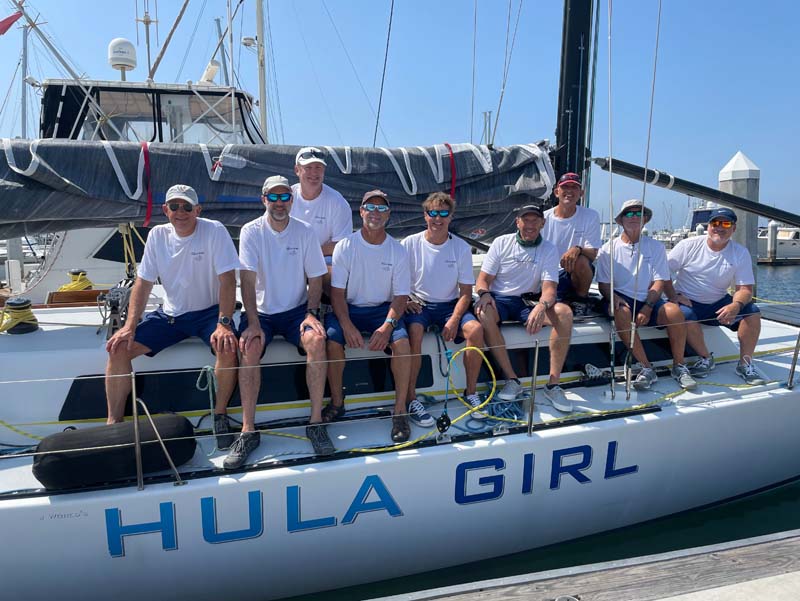 Racing kinda sucks, but it sure is fun. Cruising is kinda boring, but it sure is fun.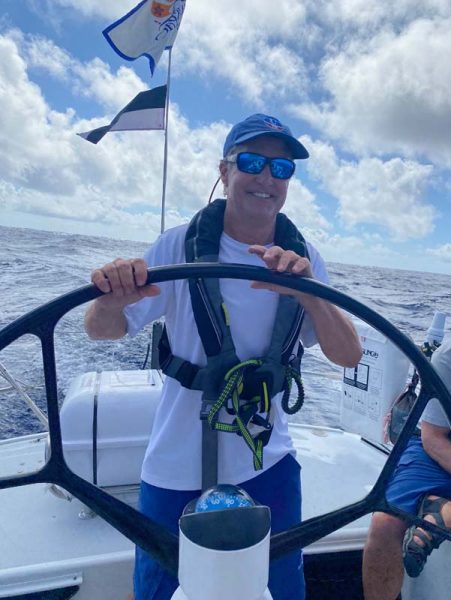 I'll crew for you. Cheers, Jimmy Peter, Currently Boatless, Malibu, CA [email protected].
How about others who race and cruise? One of the magic things about boats designed in the '60s and '70s is they were created as "racer/cruisers" and people actually did both with them. One of the most famous is the Cal 40. Following are three local Cal 40s that have been successfully raced and cruised.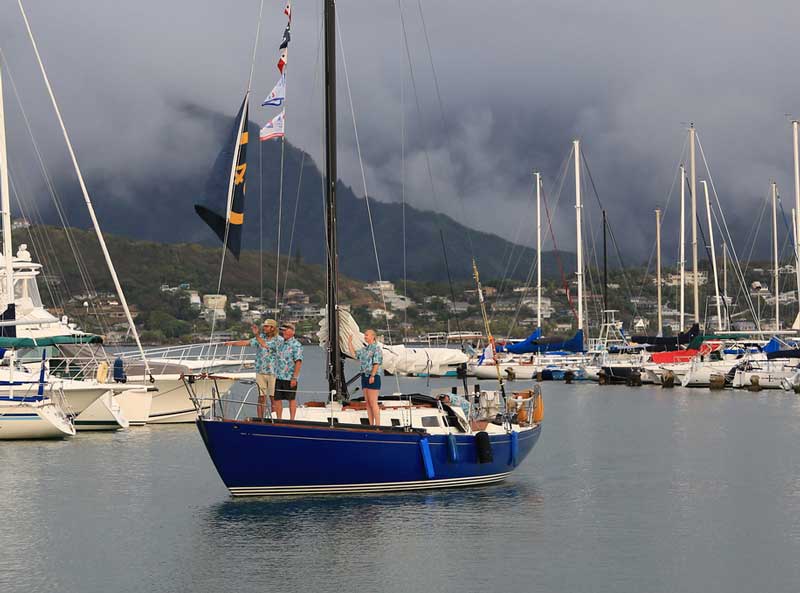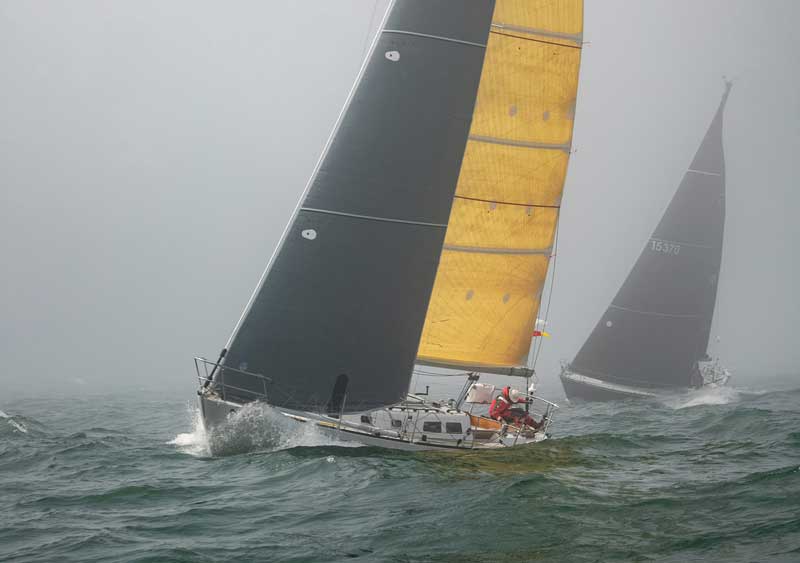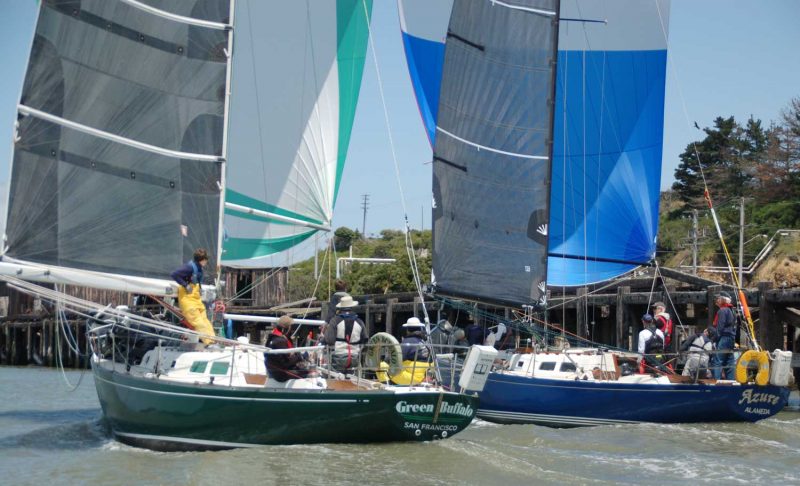 Who else is racing and cruising aboard their cruiser/racer?
Receive emails when 'Lectronic Latitude is updated.
SUBSCRIBE