On Tuesday, the Puerto Vallarta Race race committee studied the YB tracker all afternoon trying to anticipate when the first boat would cross the line. That honor went to Pyewacket 70. In fact, both Pyewacket 70 and Rio100 eclipsed Rio100's 2016 monohull course record of 3 days, 5 hours, 42 minutes, 43 seconds. Pyewacket 70 bettered that time by 64 minutes, Rio100 by 25 minutes.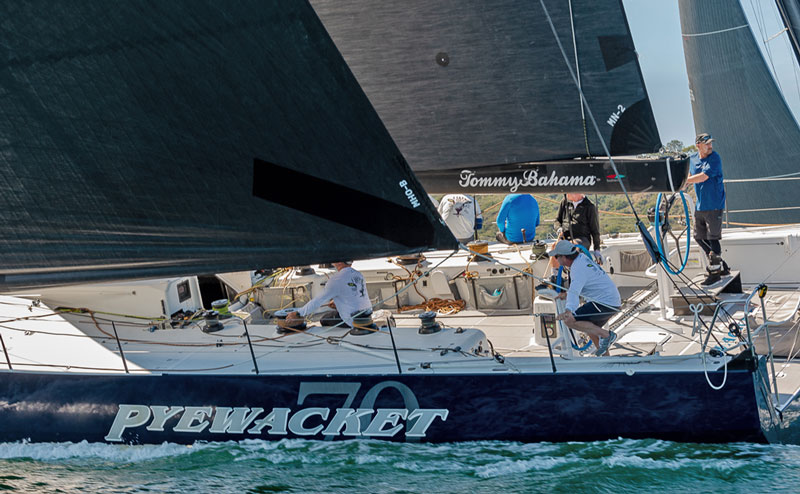 To finish first and break the record, Pyewacket actually sailed the most miles in the 2022 fleet, 1,223. (ORR-5's second-place finisher, Michael T. Ewens' Olson 40 Akaw!, sailed the least total number of miles in the race, 1,075.)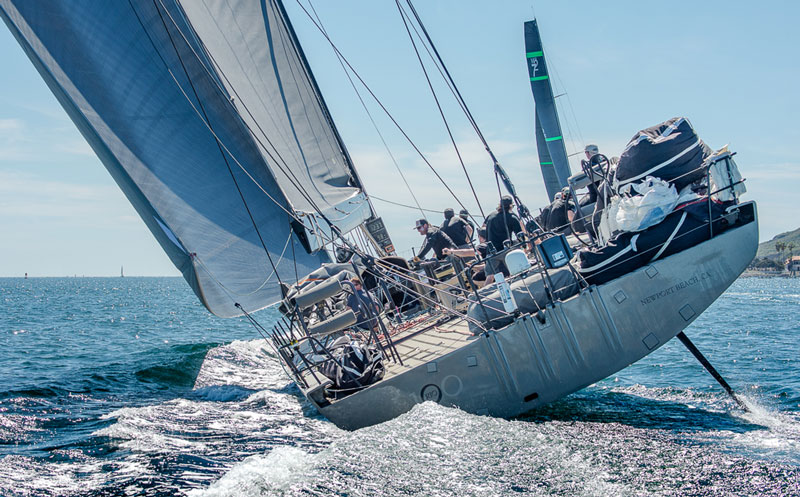 Racers on both ends of the speed spectrum enjoyed the scenery and wildlife along the way. Off the coast of Baja, Roy Disney wrote, "Lots of sea life, mother and baby gray whale, sea turtles and packs of seabirds picking off flying fish that we scare up."
Wayne Zittel of the Santa Cruz 52 J World's Hula Girl wrote, "Massive pod of dolphins around us at this very moment. And the fantastic sailing days just keep coming. In fact, the sailing is so ideal on this one, the crew hasn't even mentioned stopping in Cabo for a quick margarita. That might be a first for me."
Natalie Criou of San Francisco, sailing her Figaro 2 Envolée in ORR-6, wrote, "When the sun rose it illuminated a brilliantly fast luck duck bearing down on our position. They were fun to watch, but unfortunately weren't in our sight long." Oh wait, that's not a bird she's referring to — it's Dave MacEwen's Rogers 46 Lucky Duck racing past in ORR-3.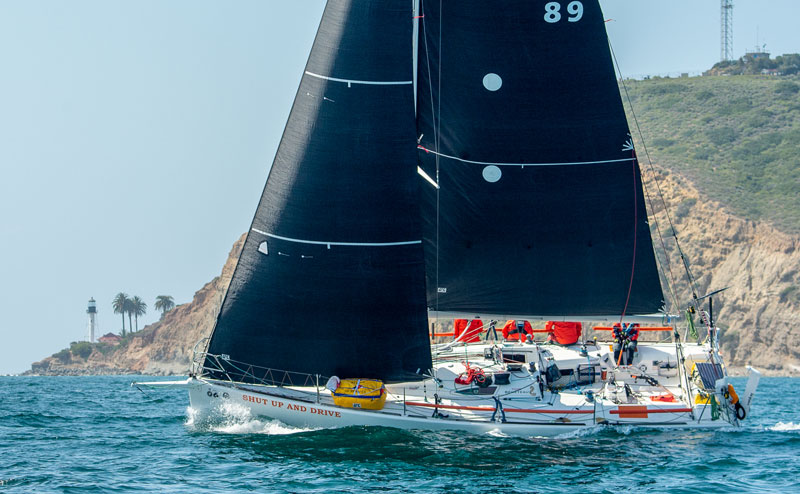 The race didn't end successfully for all entries. If this event had a Secretary of the Navy award for fortitude and effort, it would go to BlueFlash. A crew member sustained broken ribs and a stable spine fracture from a fall into the cockpit during a sail maneuver. The J/121 put in at Turtle Bay. The injured crewman toughed his way through an overnight bus ride up Baja to Tijuana to walk across the border for a trip to the emergency room. The skipper, Scott Grealish, solo-delivered the boat 400 miles upwind back to San Diego.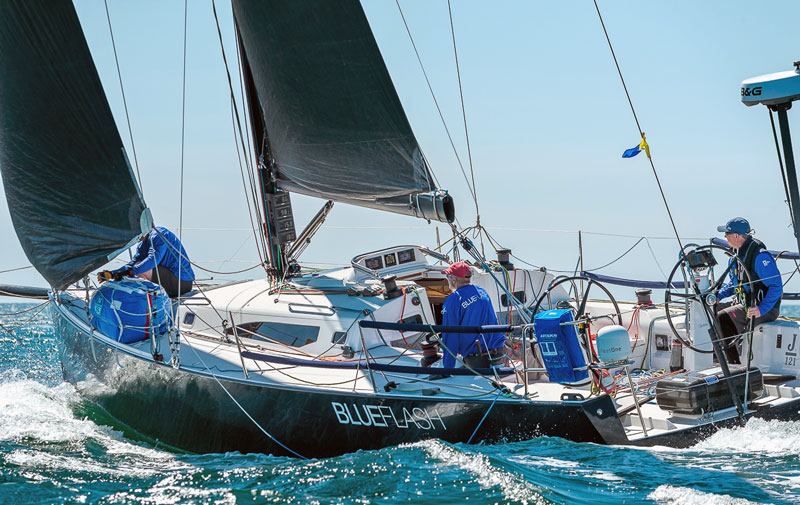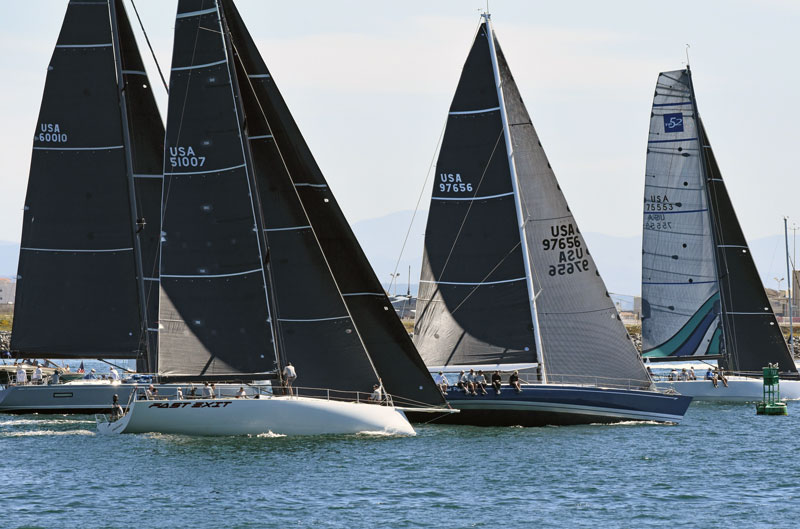 John Raymont's Ker 51 Fast Exit II, sailing in ORR-2, is the overall winner on corrected time. The awards ceremony will be held at the Westin Resort and Spa Puerto Vallarta tonight at 6 p.m.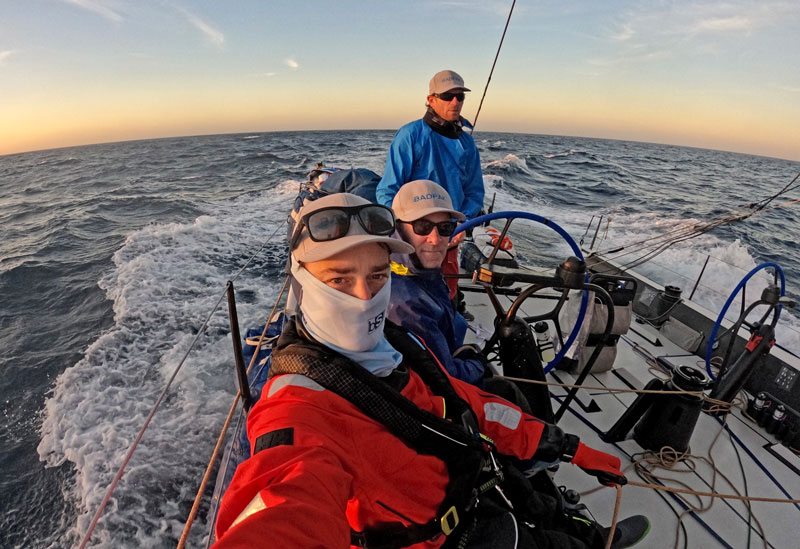 Now on to MEXORC! That regatta will sail March 19-22 on Banderas Bay. We hope to include coverage of both events in the May issue of Latitude 38.
Receive emails when 'Lectronic Latitude is updated.
SUBSCRIBE