Kenichi Horie to Solo-Sail San Francisco to Japan — Again — at Age 83
Kenichi Horie is going to do it again. The Japan News reports that the 83-year-old sailor is going to "head back the other way." It's been a while since Horie, the famed Japanese sailor, has been in the sailing news, but for those unfamiliar with the source of his renown, we'll give you a quick rundown. In 1962 he was just 23 years old when he took off from Japan on a 19-ft sailboat named Mermaid, without a passport or money, to sail solo from Japan to San Francisco in 94 days. It was not long after World War II so he was first arrested upon his arrival before Mayor George Christopher welcomed him and gave him a 30-day visa and a key to the city.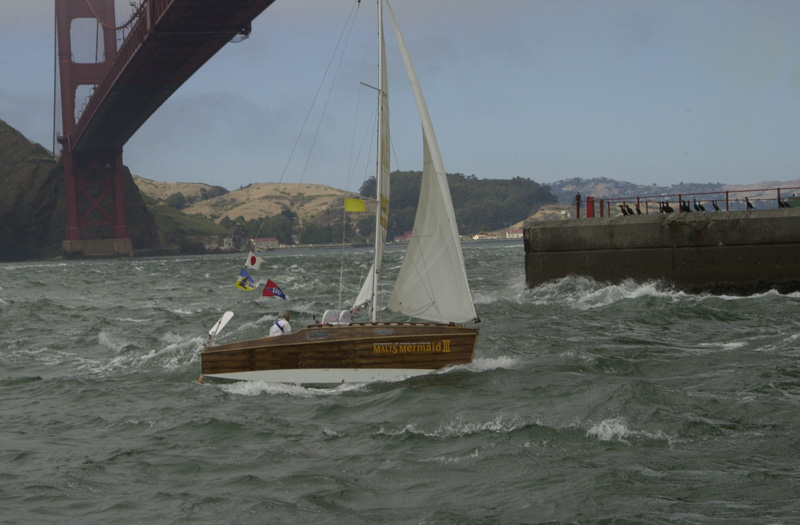 Since then he's made many additional impressive voyages with small craft, and always an environmental message. He has circumnavigated east to west, gone from Hawaii to Okinawa in a pedal-powered boat, and once spent 148 days sailing from Ecuador to Tokyo in a solar-powered boat built of recycled aluminum. In 1999 he sailed from San Francisco to Japan in a catamaran built from 528 beer kegs, and in 2002 he sailed back from Japan to San Francisco in Malts Mermaid III, a replica of the original Mermaid, though built from recycled whiskey barrels. He also solo-piloted a boat from Hawaii to Japan powered only by the waves.
Now, 60 years after earning fame with a nonstop transpacific solo voyage from Japan to San Francisco, adventurer Kenichi Horie plans to head back the other way, from San Francisco to Japan, at the age of 83. This will be his first voyage since his wave-powered trip in 2008. He's planning to leave San Francisco in March and arrive in Japan two and a half months later in June.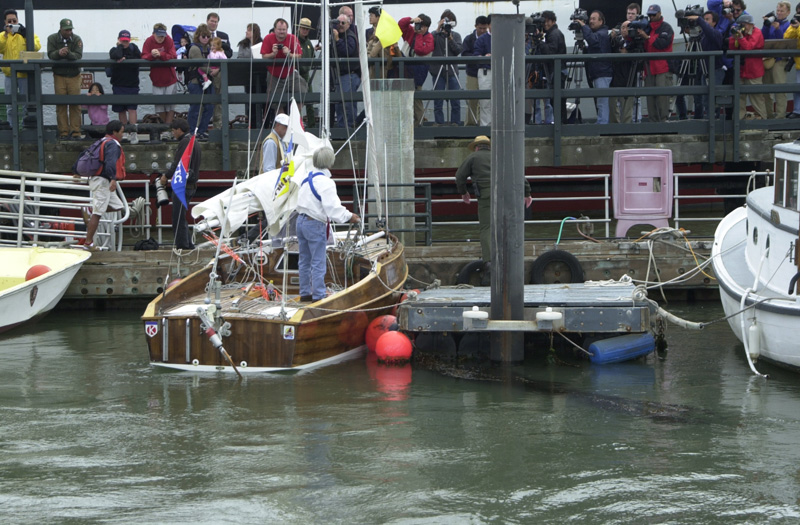 According to the Japan News Horie will build a new, approximately 18-ft boat, the Suntory Mermaid III, designed by Ichiro Yokoyama, the son of the yacht designer of the original Mermaid. At 83 he'll become the oldest person to solo-sail across the Pacific and will also add one more amazing voyage to a long list of already stunning accomplishments.
Receive emails when 'Lectronic Latitude is updated.
SUBSCRIBE