Or in this case five chairs. Milly Biller sent in these photos of the Drake's Bay finish line race committee. They waited for the fleet of Yacht Racing Association and Singlehanded Sailing Society sailors to arrive at the end of an excruciatingly slow race from San Francisco Bay.
The shot reminded us that one of the great reasons to sign up for a race is that it commits you to a day of using your boat. Given the beauty of the shot below, it's also a reminder of the rewards of signing up for race committee. How many people have found themselves sitting in folding chairs by Chimney Rock at the tip of Point Reyes on a beautiful day like this?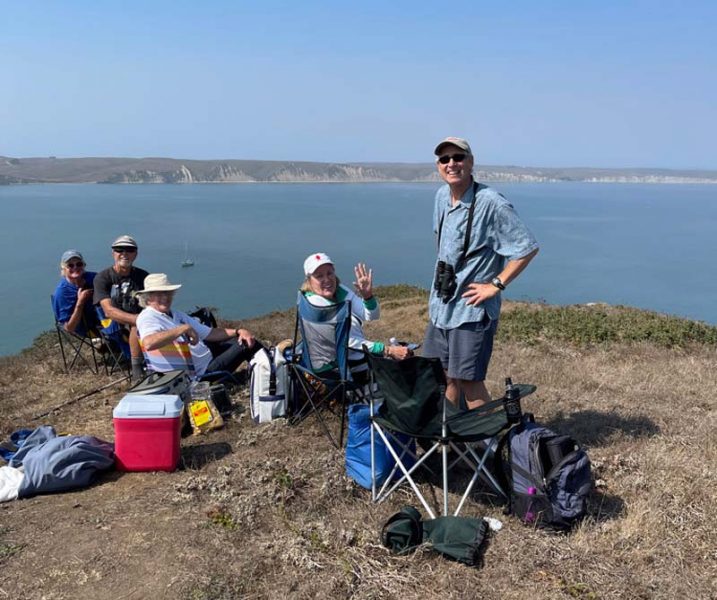 Milly Biller shared the story about their time at the finish line on Point Reyes. "Last weekend the Inverness Yacht Club co-sponsored the Drake's Bay Regatta with Berkeley Yacht Club. Bobbi Tosse was PRO on the San Francisco Race Committee. I had a fabulous and funny RC team consisting of Skip Shapiro, Skip Allan, Cinde Lou Delmas and Chris Longaker.
"The Wi-Fi and VHF communication ability is sketchy at best out there, so we hiked out to the near end of Chimney Rock trail. We needed 'line of sight' both back into Drake's Bay and the finish line between the old fish dock and the Coast Guard buoy to the northeast, and also southeast so we could get the two-mile check-ins from the incoming boats."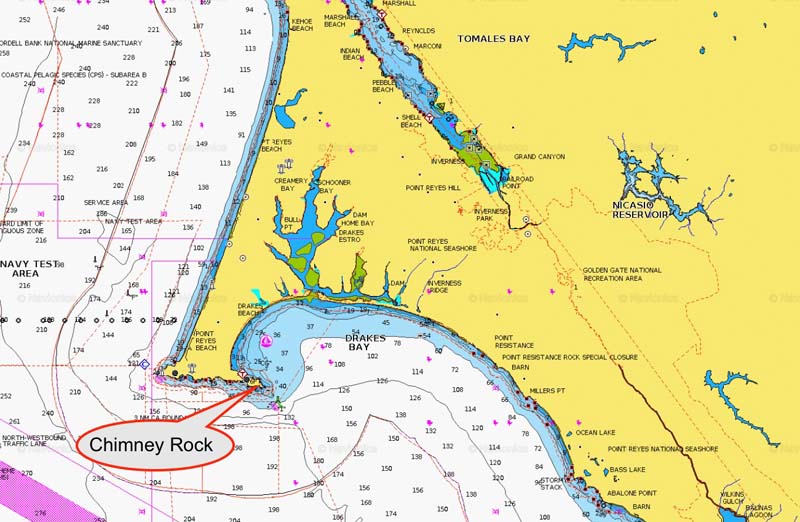 "There was very, very little wind. We had (four) finishers out of 54 starters. I put the 'four' in parentheses because there is still some question about finishing times, although they called in their own finish times by VHF. Some said that they were confused about where the finish line was — not surprising in the dark, plus anchor lights everywhere.
"It was fun talking to the racers as they entered the bay. Everyone was gracious and thanked us. The cutoff time was 21:59:59. We remained until everyone was accounted for, around 11:30 p.m.
"Sunday morning, we got out there at 9-ish for a 9:40 warning signal, and had good visibility due to a high ceiling. The breeze had picked up. One of my favorite images was seeing a bunch of the racers circling Flashgirl and Commodore Tompkins, who had not entered the race but sailed up to Drake's Bay anyway. They were chatting with him, and it seemed to me to be a wonderful tribute to such an amazing sailor! The racers had already taken a roll call and gave me a great list with which to cross-check my own list."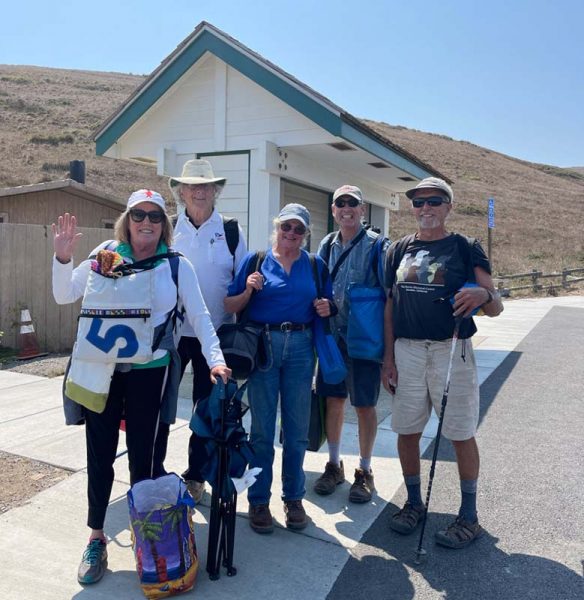 "Laura Muñoz of the YRA cannot get enough credit for her constant availability by text. Cinde's cell phone saved the day after the rest of ours went dead. We had a really great time doing this, and I will volunteer again next year — unless we actually do the race ourselves!"
We want to add our thanks to all the race committees and volunteers who help make racing possible. We appreciate them whether we're racing, spectating or reporting.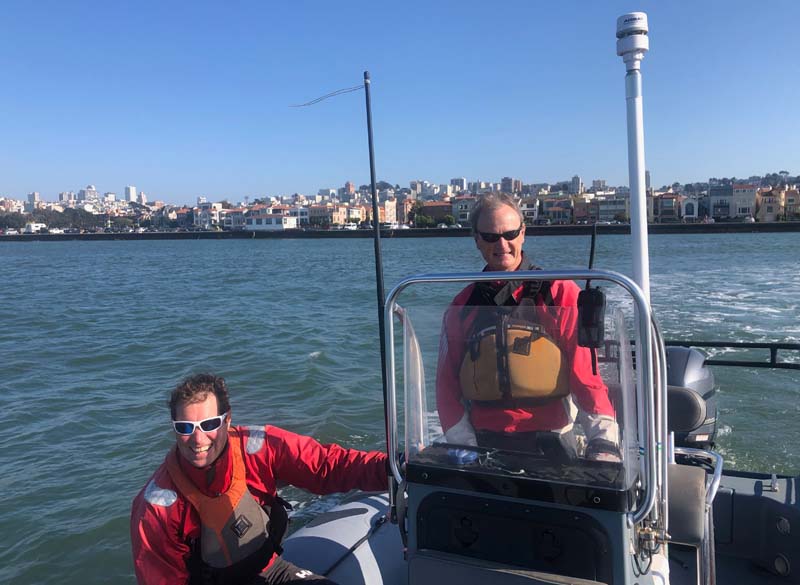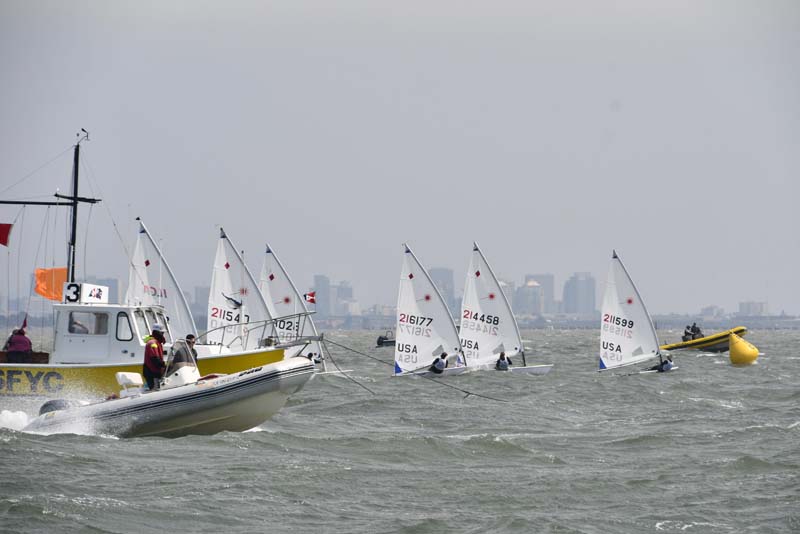 Three cheers to Milly for the story and photos, plus her Chimney Rock race committee cohort for helping everyone enjoy their weekend on the water. If you want to get out sailing more, sign up for a race or race committee. Your opportunities will only grow.
We'll report on the two-day Drake's Bay Regatta in Racing Sheet in the October issue of Latitude 38.
Receive emails when 'Lectronic Latitude is updated.
SUBSCRIBE