The Best Boats South of the Border
I jolted wide awake, just before dawn, and made my way on deck to heed nature's call. Crawling out of the forepeak was no easy task (this and 'the call' both sure signs I was getting older) — you had to grab onto to something, then wiggle your legs out until you could bring them underneath you, then shuffle past the inoperable head and into the salon. The boat had taken on a bit of a starboard list, but it wasn't anything too dramatic, or an impediment to getting deckside . . .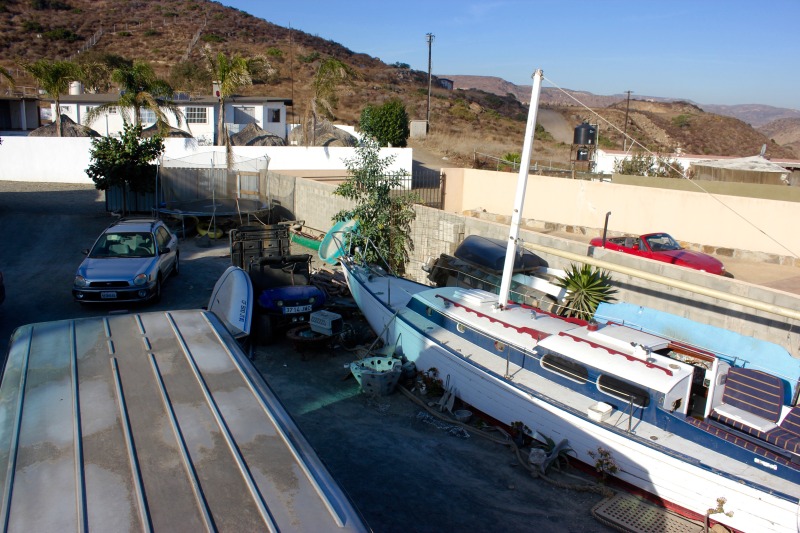 I was staying with my cousin in Ensenada 'aboard' Coquette, a Kettenburg 38 launched in 1952 from the now non-existent Kettenburg Marine in Shelter Island, San Diego, some 60 miles to the north of Ensenada (Coquette was #13 of the class). It was one of the most expertly finished and masterfully crafted boats I've ever been aboard, and one of the most antique residences I've ever resided in.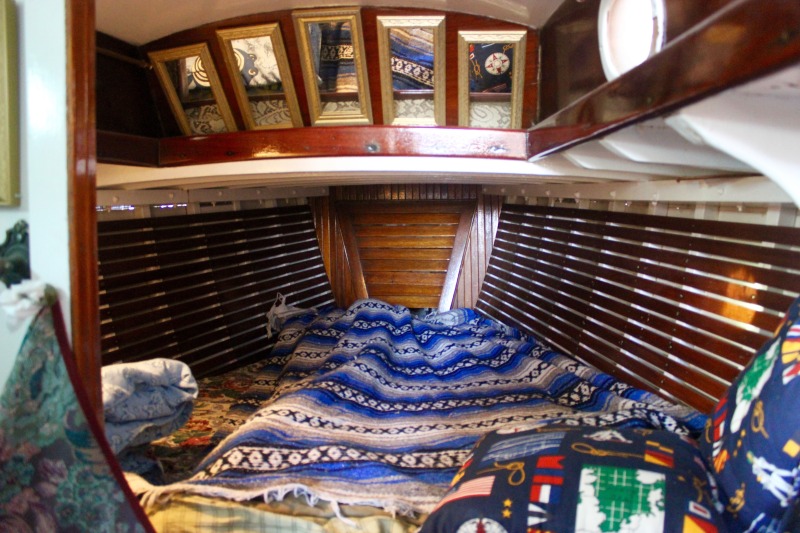 The dark reddish mahogany interior had flourishes and attention to detail that are hard (if not impossible) to find in modern boats. The forepeak was lined with thin mahogany slats, making it feel cozy. Each porthole had its own individual curtain, made from some print you'd expect to see covering your grandmother's couch. There were even small mirrors above the forepeak bunk, making the space feel bigger, and the attention to detail feel endless and exquisite.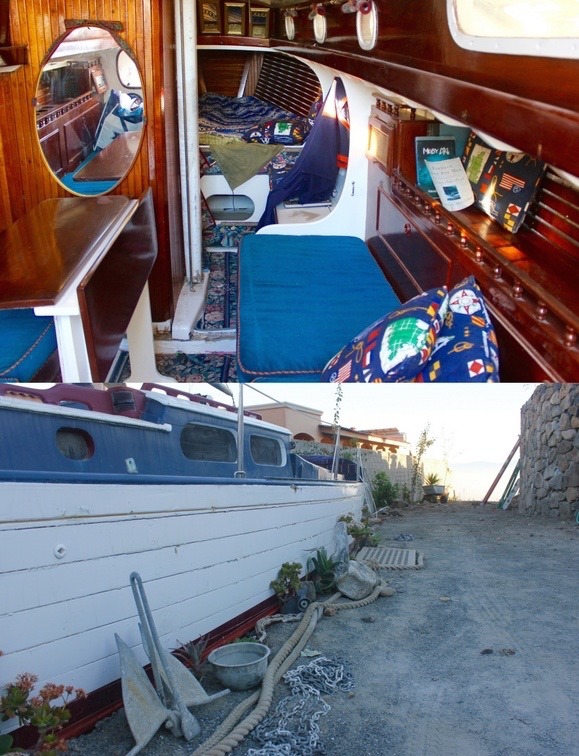 As a kid, my cousin was a champion fort builder. Every time I came over, he'd erected something in a tree, the rafters in the garage or some impossible nook in the backyard. Now in his early 40s and living with his wife and two sons in Baja, he'd taken his fort building to the next (completely logical) level. In addition to Coquette, he'd hauled an old motor yacht up the twisting, steep, rocky hill to his property, which overlooked San Miguel and All Saints Bay, as well as the Islas de Todos Santos — famous for its big waves which my primo occasionally surfed.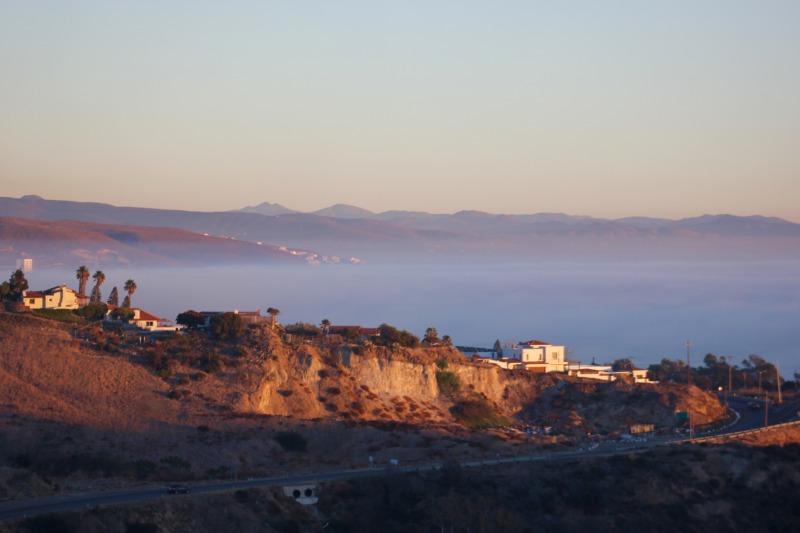 The motor boat had been cut down the middle so that her engines could be extricated. The bow and bulky stern section were connected by a center section that was in the process of being framed. This motorboat and Coquette were destined to become guest residences, maybe Airbnbs.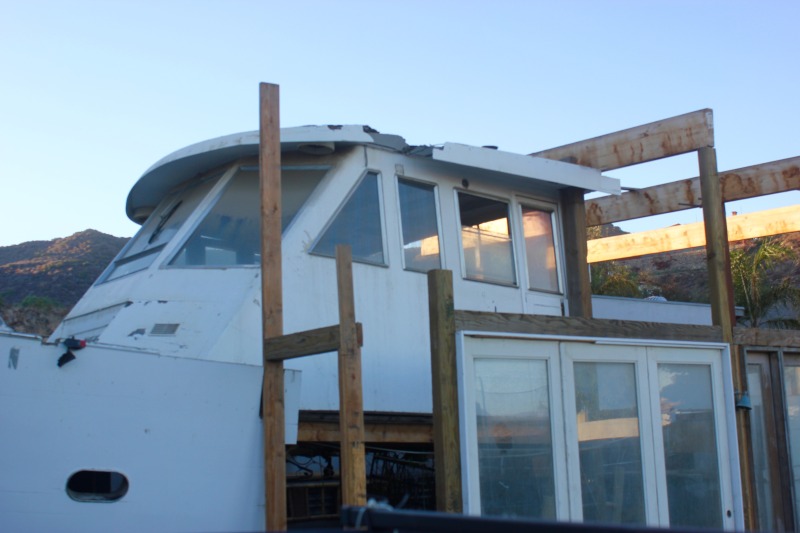 My home of four days between Christmas and New Year only added to the charm of being across the border. I ate 27 of the best tacos on the planet, drank 13 lime-soaked Tecates, and, one night, had a rich, complex, velvety mole "made by an old woman in the mountains of Oaxaca," my cousin's wife said. We also made several trips to my cousin's shop, where he builds Mexicats, his brand of custom-buit catamaran motorboat.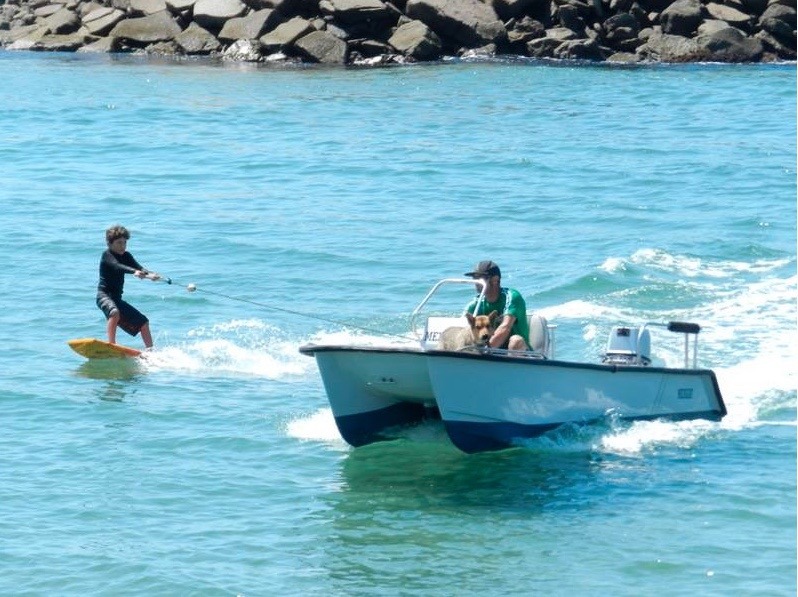 After growing up together, starting the junior program at Southwestern Yacht Club at the same time, and then going decades without seeing each other, there was something reassuring about the fact that my cousin and I were both more or less doing the same things we'd done all our lives: he was sailing surfing and building forts and boats; I was sailing, writing and making art about boats and the ocean. Even though so much had changed, everything still felt the same.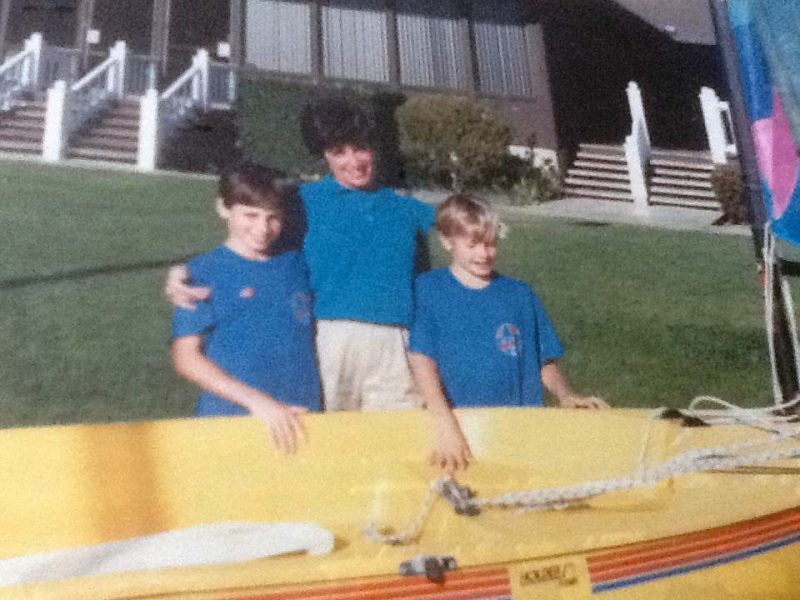 Receive emails when 'Lectronic Latitude is updated.
SUBSCRIBE