This year's Cabo Race, organized by Newport Harbor Yacht Club, lived up to all the hype we could generate, and then some. The race got underway just as a strong northwesterly blanketed the course and then increased in pressure. It was almost as if the weather gods wanted Doug Baker and Magnitude 80's long-standing monohull course record to fall. The 16-year-old record didn't just fall, however. It was absolutely obliterated and smashed to pieces. Romping down the course from Newport Beach to Cabo San Lucas in less than two days, Roy P. Disney and his world-class crew on their Volvo 70 Pyewacket 70 have established a new monohull course record of just 1 day, 21 hours, 22 minutes — knocking some 14 hours off Magnitude 80's old record!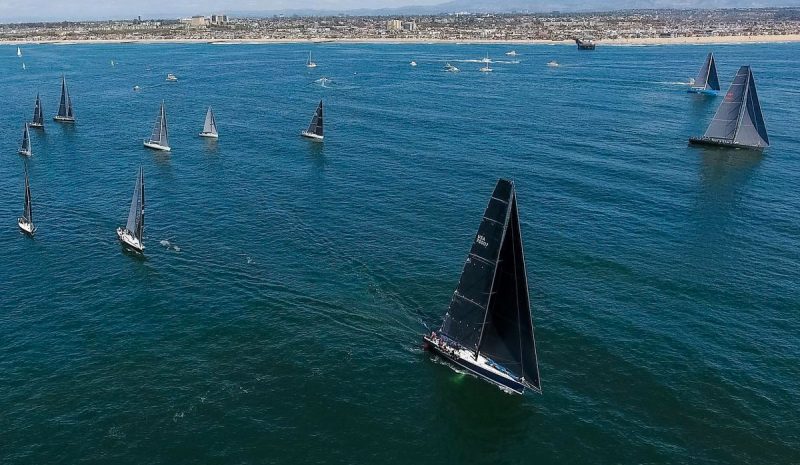 While this record is certainly very quick for a monohull to cover the 790-mile course, it should be noted that a multihull has done it more quickly. H.L. Enloe's ORMA 60 Mighty Merloe holds the outright record of 1 day, 16 hours, 14 minutes.
As soon as the boats hit the breeze, Pyewacket 70 began to leg out over her bigger, faster-rated rival, Manouch Moshayedi's Rio 100 super-maxi. We hoped to see Rio 100 claw back the distance and create an exciting battle down the Baja. That battle never quite materialized, as Rio 100 sustained a rudder linkage failure that knocked them out of the race and sent them sailing northward toward San Diego.
With Pyewacket 70's lead all but guaranteed barring gear failure, the round-the-world racer and her crew kept their foot firmly on the gas pedal, pushing toward Cabo. Slowing down in a soft spot down the coast that reportedly brought the true wind speed down to a bottom end of 12 knots, they eventually got back into a solid 20 knots of pressure that sent them smashing into the finish at 10:22 a.m. on Monday, just 45 hours after beginning in Newport.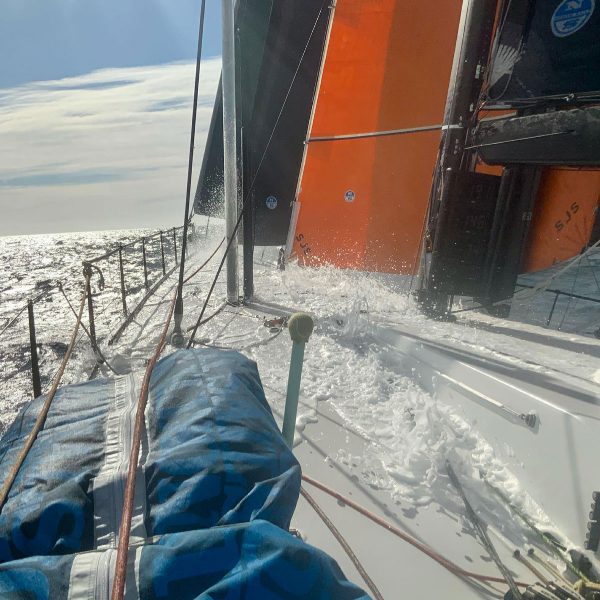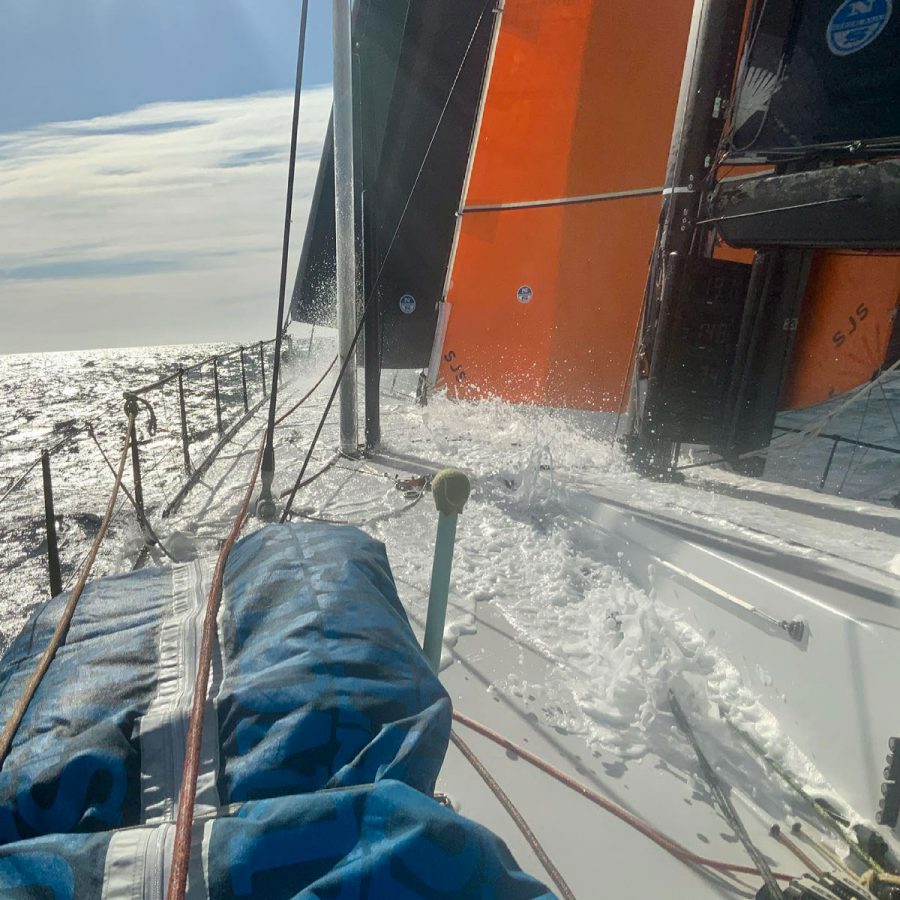 While we correctly predicted that the course record would fall, we didn't give the canting-keel 70-footer much of a chance to correct out on handicap. But Pyewacket 70 proved us wrong in spectacular fashion. The Volvo 70 went on to score the elusive trifecta of first to finish, fastest elapsed time and fastest corrected time. Pyewacket 70 beat David Clark's ORR B-winning Santa Cruz 70 Grand Illusion by more than three and a half hours on corrected time! Other divisional winners included Bob Pethick's Rogers 46 Bretwalda 3 in ORR C and Cecil and Alyson Rossi's Farr 57 Ho'okolohe in ORR D.
In addition to Rio 100 dropping out of the race with gear failure, Doug Baker's Kernan 75 Peligroso (oftentimes listed as a Kernan 68 or 70) also dropped out after hitting a UFO at high speed, sustaining minor keel damage and reportedly ripping up the kelp cutter. All crew are safe, and both boats have since returned to California under their own power. While the Newport to Cabo Race is oftentimes famous for being light on the way down and then nuking from the northwest on the delivery home, this record-breaking year also looks likely to be kind to the delivery crews. High pressure and light winds settling in over much of the Baja Peninsula this week are setting up a nice trip home to California.
Receive emails when 'Lectronic Latitude is updated.
SUBSCRIBE