More Inspirational Women Sailors
Last week we celebrated Women's History Month with a glimpse of some well-known women sailors who have inspired many of us to cast off the docklines and let the wind carry us where it may. A couple of readers have since responded to the story and told us about the female sailor who inspired them — unsurprisingly, both are Bay Area sailors.
Mimi English-Koch nominated Jocelyn Nash
"Jocelyn Nash was my inspiration as a young sailor growing up in Berkeley, CA. I wanted so badly to race in the Mallory Cup on SF Bay but alas college took me on a different course and I never realized my dream."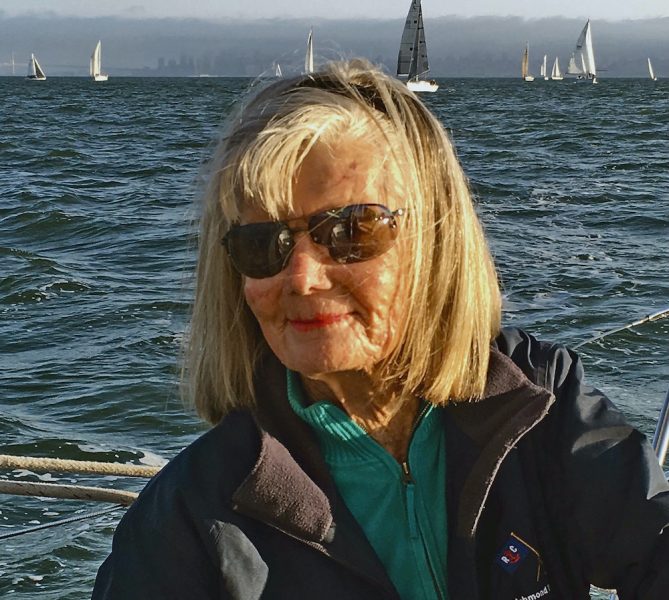 Latitude 38's Penny Clayton nominated Sylvia Stewart Stompe
"Sylvia Stompe has been my personal inspiration. I have only been privy to the tip of the iceberg of her sailing and all-things-nautical knowledge base. When she wants to learn something, she does! Every time I raced or sailed with her she was teaching — me, other newbies, anybody who wanted to learn. She had tips at every post — be it at the helm, on the lines, on the foredeck, or in the galley. There was depth to her lessons as she shared 'WHY' something was done, whether it was to gain speed, be safe, or cherish the vessel that was taking us to where we wanted to be. But the part that awed me the most was that she dispensed this knowledge articulately and with profound patience. And she'd do it again if someone missed it. I would go anywhere in the world with her!"
Sylvia is currently engaged as 'doer of all things amazing' at Call of the Sea.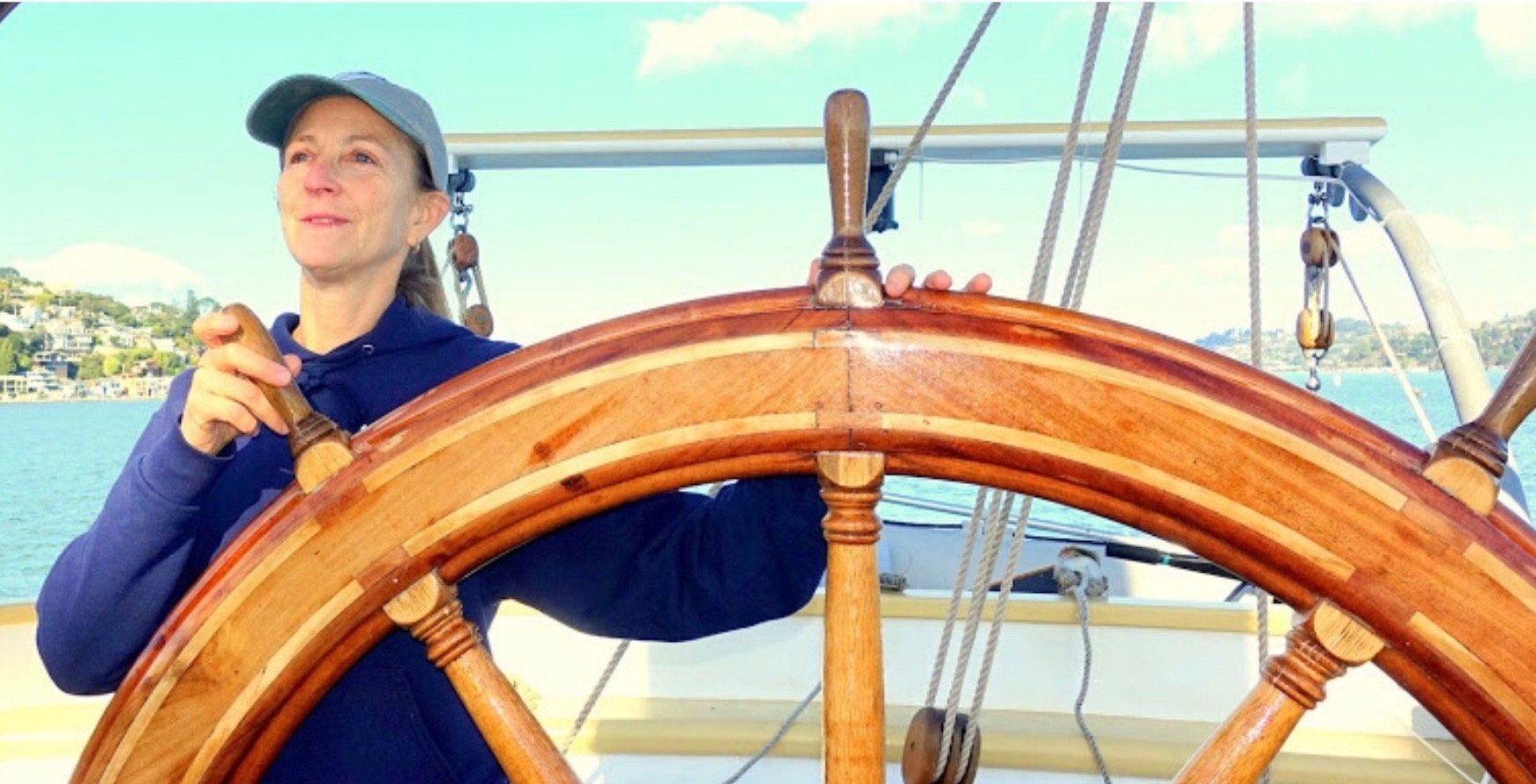 There are so many inspirational women sailors that we couldn't possibly list them all, but here are a few more that we've thought of just now:
Lin Pardey has sailed hundreds of thousands of miles and has written numerous books about the sailing life she shared with her husband Larry Pardey.
Krystyna Chojnowska-Liskiewicz, born in Poland in 1936, was the first woman to sail singlehanded around the world. She circumnavigated to and from the Canary Islands, covering 31,166 nautical miles in 401 days.
Laura Dekker set off on her first circumnavigation aboard a 40-ft two-masted ketch named Guppy. She was 16 when she crossed the finish line.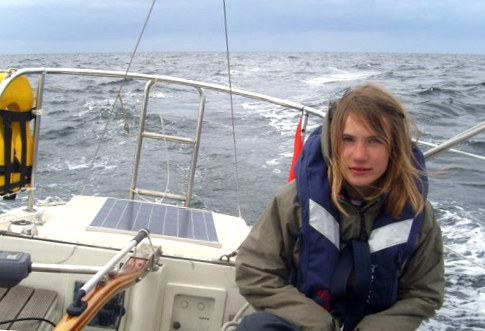 An interesting note just came our way: Jeanne Socrates is currently sheltering in place in Australia and is hoping to meet up with Kay Cottee. We wonder what these two sailors could possibly find to talk about … You can catch up with Jeanne's current travels on her blog here.
Receive emails when 'Lectronic Latitude is updated.
SUBSCRIBE