Some of us here at Latitude have long been cinephiles and bookworms, but getting our hands on good content during the pandemic has been a silver lining during a year of dark clouds. What follows are a few samplings of what we've been watching/reading recently, but naturally, we're curious what's been on your screen/bookshelf. Please comment below, or email me here. I'll try to wear our critic's hat and be objective, if for no other reason than an exercise in the art of critical thinking. But truth be told, I really enjoyed everything that follows.
80 North Series — The Delos Project
In summer 2018, we exchanged a few emails with the crew of SV Delos for a two-part 'Lectronic series. (Read Part 1 here and Part 2 here.)
"At the end of June we are headed to Svalbard, an arctic archipelago [lying] about 82 degrees north!" wrote Brady Trautman. "We are joining our friends from the podcast 59-north.com and we will try and sail their yacht, Isbjorn, a Swan 48, around the entire group of islands. The island has more polar bears then people! I don't think I have ever been excited about a filming adventure like this. We aren't exactly sure what will come from it but I have a feeling it will be something special."
What came from that trip is the recently released 80 North Series, consisting of four half-hour-ish episodes.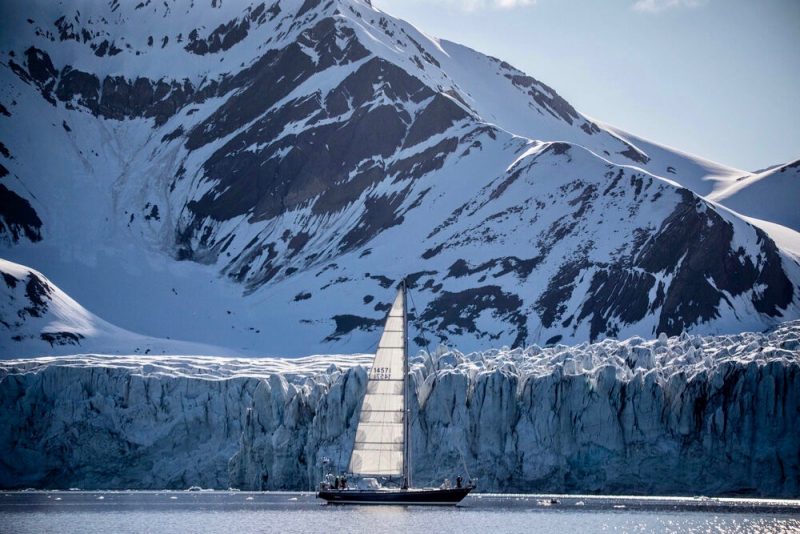 80 North is stunning. The eight-person crew of Isbjorn often characterized Svalbard as "alien," or something akin to sailing on another planet. The boat feels as if it's in a snow globe, with mountains and glaciers constantly rimming the ocean. 80 North has a slightly higher production value than the "normal" Delos episodes, as well as an outside narrator. The crew seems in unwavering awe of their cruising grounds.
There are polar bears and walruses and whales. There is history describing the abandoned coal mining settlements. There is hiking and ice climbing. There are cruise ships and scientists from all over the world partying on the summer solstice.
The crew even flies a spinnaker.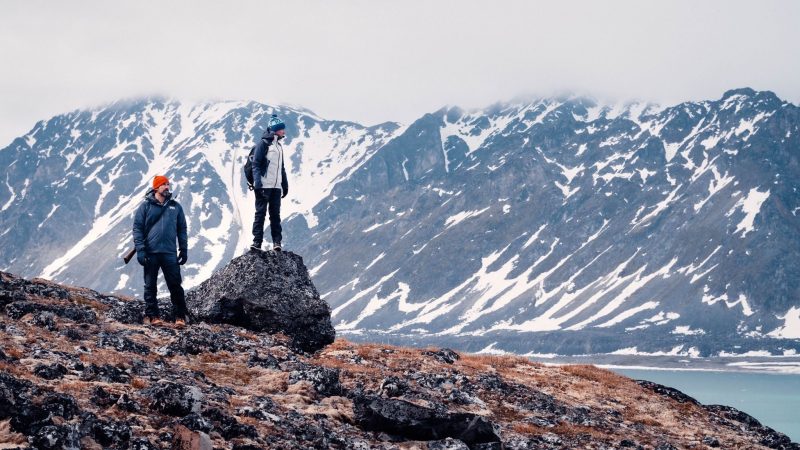 I found myself almost having "spectacularity fatigue." Returning to the snow globe analogy, the boat often felt as if it was always in the same place. (If you've seen one breathtaking mountainscape, you've seen them all. Lol.) Many of the crew commented on how "mild" the weather was. I suppose I was expecting slate-gray, 30-ft seas and snow flurries, but instead it was omni-sunshine, though the crew was always dressed, head to toe, in down and foul weather gear.
80 North made clear that Delos' crew are master storytellers. It's amazing to see how a YouTube channel has evolved with 10 years of experience and the latest in cameras and drone technology. (The 80 North Series asks viewers to "pay what's fair," and though I'm not a Delos Patron, I was more than happy to pay for their content.)
In 2018, I asked Brady Trautman if the Delos contingent — who often conduct interviews with sailors, scientists and historians — see themselves as de facto journalists or documentarians. "The interviews and more journalistic style is something I have personally always loved. Telling someone else's story is a great way to be creative aside from our 'normal' episodes. I do see a lot more of this in our future."
Vela — John John Florence
Last summer, two-time world champion surfer John Florence, along with his brother Nathan and crew, set sail for Palmyra Atoll aboard Vela, a 48-ft Gunboat catamaran. Florence had re-injured his knee, forcing him to withdraw from the 2019 world tour, which he'd been dominating, to undergo surgery on his ACL. The silver lining of the injury was that Florence had time to sail.
Vela, a four-part, 15-ish-minute episode series, follows the crew to the Line Islands, sitting on the equator, roughly 1,000 miles south of Hawaii. Florence's mission was to visit with scientists on Palmyra to discuss that island's wildly successful conservation efforts.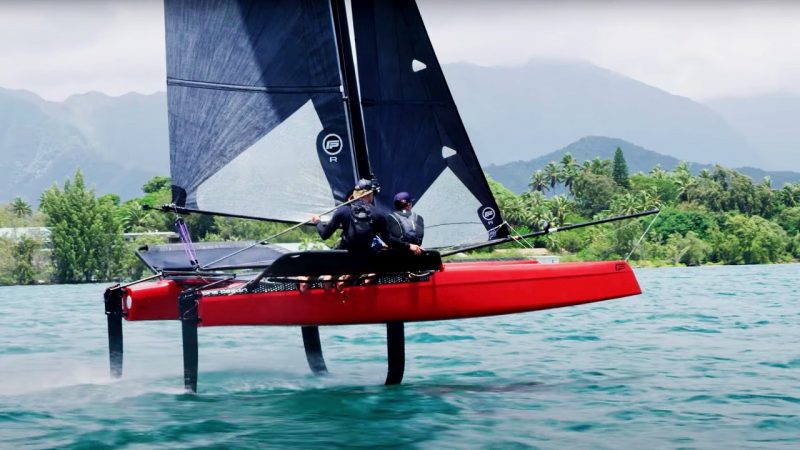 Palmyra was occupied by the Navy during World War II, before being abandoned. "Much of the Naval Air Station was demolished, with some of the materials piled up and burned on the atoll, dumped into the lagoon, or in the case of unexploded ordnance on some islets, left in place," according to the Wikipedia history.
But the crew of Vela found a healthy, thriving ecosystem. "When you let nature do its thing, and if you give it the chance to have that resilience and come back to health, it will," Florence said. "But you have to give it the opportunity."
In a time full of bad news and ominous environmental portents, it was refreshing to see and hear something so positive.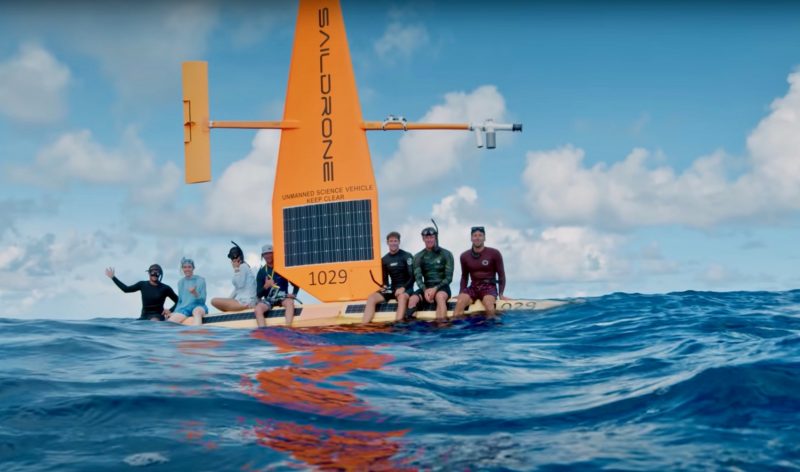 A female sailor friend of mine said she found the first episode too "bro-y." There are several scenes of young, handsome surfers listening to scientists, and at times the "science" feels a bit perfunctory. But how do you "show" environmentalism, and how do you convey important information critical to the survival of the planet? I think the producers of Vela did well to balance sailing, beautiful underwater scenes, surfing, and life aboard an oceangoing boat with interludes of ecology.
John Florence also has a short video of him and his wife Lauryn doing some doublehanding around Oahu, as well as the video Crossings, featuring waterman extraordinaire Kai Lenny. (For those of you fully going down the rabbit hole of this article, I suggest this four-minute-44-second video of Lenny surfing Mavericks, here in the Bay Area, in late December.)
Chesapeake — James Michener
"I first sailed upon the Chesapeake in 1927 and was a frequent passenger thereafter," James Michener wrote in the "acknowledgments" of his 1978 novel Chesapeake. "From my earliest days on the bay I considered writing about it, but always postponed beginning until such time as I could live along its shores for some extended period."
A thousand-page novel? No problem during the pandemic and reduced employment. One might need to be in the proper mood for Michener: A story that's sweeping and epic, Chesapeake was all of this and more, following multiple families from indigenous nations, to the first colonists, to the Revolutionary and Civil Wars, all the way up to Watergate (yes, Watergate).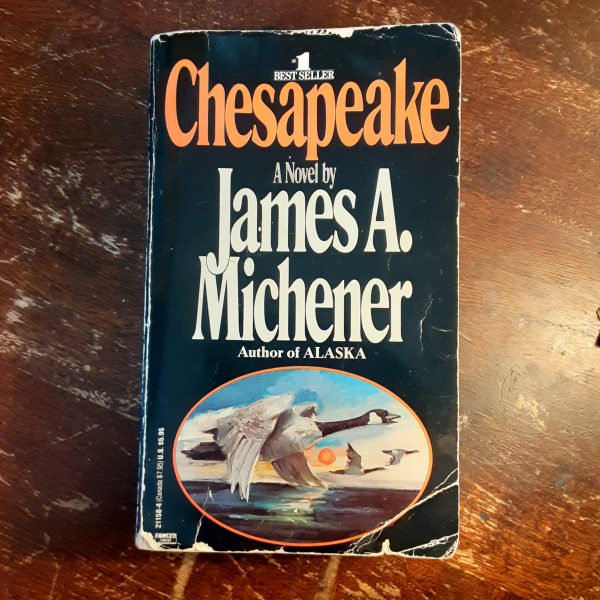 In true Michener form, he devotes a chapter to geese, following their migration from the Arctic to the Chesapeake, and another chapter to crabs, following their molting of shells.
There's quite a bit of sailing, too. Consider this quote:
"For two days the men planned the vessel that was to become the hallmark of the Paxmore yards: sleek, swift, maximum canvas, minimum beam, sharply formed bottom, lively tiller, fantastically protruding bowsprit. It was to be a schooner defined by a businessman, executed by a poet, and at every critical point each man made his decisions in reference to a view of the future that he had constructed after the most careful analysis of what he saw happening in the colonies."
A college professor once chuckled at my adoration of Michener, implying (I think) that his prose was a tad dated and dusty. That might be true, but for me, Michener is comfort reading — you know what you're going to get, and it's always wonderful.
Receive emails when 'Lectronic Latitude is updated.
SUBSCRIBE