In the March edition of Latitude, writer Greg Winters explored the phenomenon of so-called 'YouTube Sailors', a group of cruisers and amateur (but increasingly professional) videographers who have highly successful, highly viewed 'channels' showcasing their sailing exploits — in rare cases, some of these cruisers are making a living from their videos.
As always, we want to know what you think about this trend in sailing. Do you watch La Vagabonde, Captain Rick Moore, Gone with the Wynns or SV Delos? Who's your favorite? Does watching these channels inspire you, and make you want drop everything and go cruising? Do you think YouTube Sailors are good for the sport as a whole? We'd like to know.
We'll refer you to Greg Winters' piece for the full review of the most popular YouTube Sailors. We wanted to look at one particular channel, Sailing SV Delos, which has more "lifetime views" than the US Navy, the Volvo Ocean Race, Emirates Team New Zealand, Oracle Team USA and Yachting World. When it comes to sailing on YouTube, Delos is king.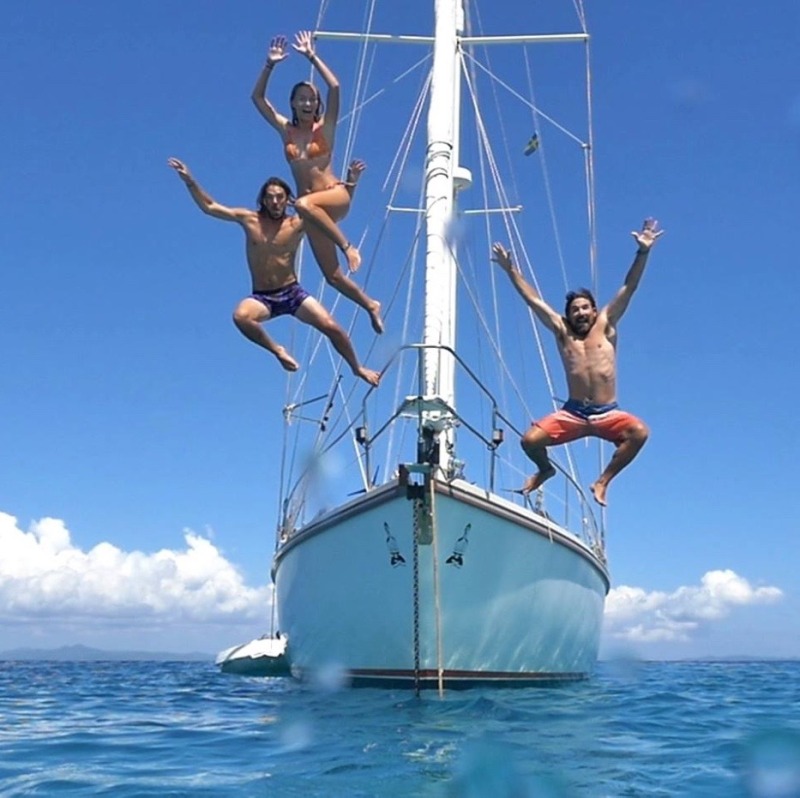 "It's really inspiring and humbling to hear statistics like this," Brady Trautman, one of the core crew members of Delos, told us via email. "Compared to the America's Cup, Volvo Ocean Race, etc., I think we're relatable to a larger audience. We are just normal people who love sailing, diving, filming and editing, and it turns out there are a lot of people out there into the same things.
"I think we're successful because we've always stuck to the same basic rules. We always make the episodes for us. We edit how we want and show the things that we're interested in or laugh at. A common question we ask ourselves is, 'In 20 years when I watch this, will it make me smile?' If the answer is yes, then we're on the right track. I think authenticity is super-important, and making YouTube videos for the sole purpose of making money is not the right way to go about it — we make videos because we love doing it!"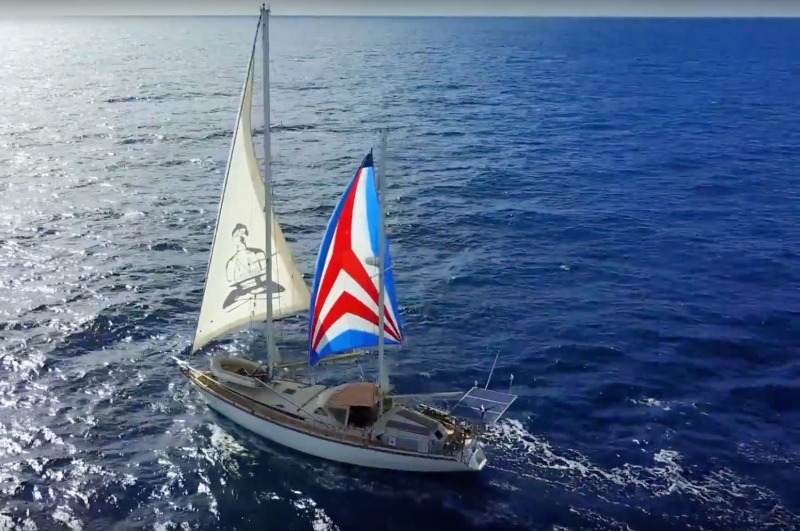 Brady's older brother Brian Trautman quit his corporate job in his mid-20s and started his own business in Seattle. "Seventy-hour work weeks were the norm. The business succeeded but at the expense of my personal relationships and quality of life," Brian wrote in a blog. "Then one hot summer day in Seattle, I ventured into the library for some forgotten reason. A book with a beautiful blue picture of the Pacific Ocean on the cover caught my attention. The title was something like Cross the Ocean in Your Own Boat!"
Brian started saving and planning to go cruising, and four years later bought Delos. The 53-ft Amel Super Maramu ketch, which hails from Seattle, has been through the Pacific, Southeast Asia, across the Indian Ocean to Africa, and through the South Atlantic. She's currently on the hard in Grenada. Sailing SV Delos has been 'on the air' on YouTube for over seven years.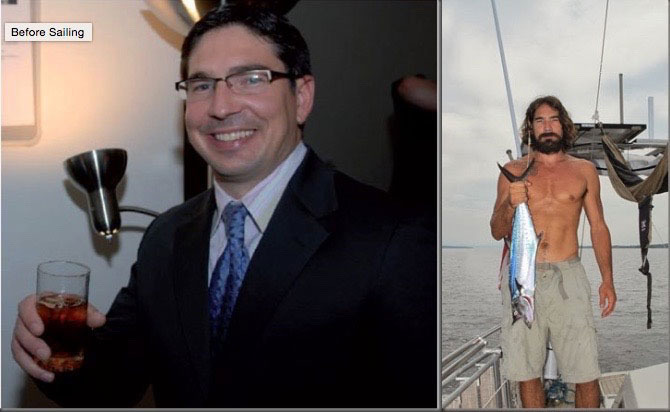 We've heard that lots of non-sailors have been turned on to the sport by watching Delos, and asked Brady if he and the crew see themselves as representatives, ambassadors, and defacto spokespeople for the sport and lifestyle of sailing, or an inspiration for people to go cruising.
"When we first started making the episodes and noticed other people starting to watch, Brian and I would always say, 'Well, there has to be a saturation point somewhere, how many sailors are actually out there watching YouTube?' When the channel continued to grow, we realized that it wasn't just sailors watching. It was travelers, adventurers, lawyers, car salesmen, veterans, etc. We realized people from all walks of life were interested in alternative lifestyles and seeing the world. To me, this has to be my favorite part about the project — being able to make someone smile or to inspire someone in a positive way is an amazing thing. I still get chills when we receive e-mails or messages from people who had no idea about the world of sailing."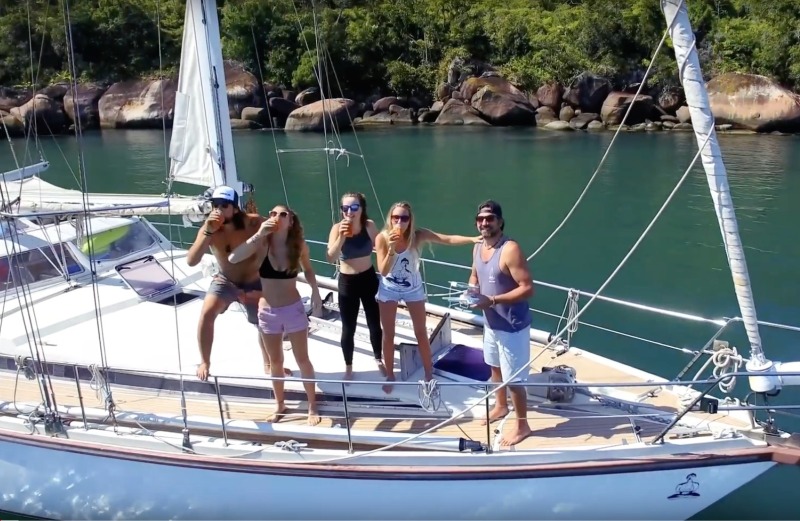 "The first message is usually something like 'Hey, I came across your YouTube and love the idea of sailing. I'm gonna join the local yacht club and learn to sail!' Then, about six months later: "Hey guys! I've fallen in love with sailing and I'm looking at buying a boat!' We always try and answer these messages, although it usually is a few months behind. Then we get that final, amazing message: 'I've done it guys! I bought the boat and sold my house to live aboard, now it's time to save money and meet you guys out there!'
"Being in a position like that is an honor, for sure. If we can inspire someone to do what they love then we've succeeded in our eyes. The message is the same no matter what: Whether you're into sailing, mountain biking, reading, walking, or collecting sea shells, the message is follow your heart and do what you love."
We'll bring you part 2 of our interview with Delos in an upcoming 'Lectronic.
Receive emails when 'Lectronic Latitude is updated.
SUBSCRIBE