The Front of the Pack
Little has changed at the head of the Vendée Globe fleet — Charlie Dalin on Apivia continues to lead the race. He controls the pace as he has for more than two weeks now. Just behind him, however, the racing has been red-hot, with boats swapping positions nearly every time the tracker updates. As of this writing on Wednesday morning, Thomas Ruyant and LinkedOut continued to hold down second place. Louis Burton and Bureau Vallée 2 follows in third, though Ruyant and Burton are both dealing with damage. No fewer than five skippers are fighting it out for fourth place, held currently by Yannick Bestaven on Maître Coq.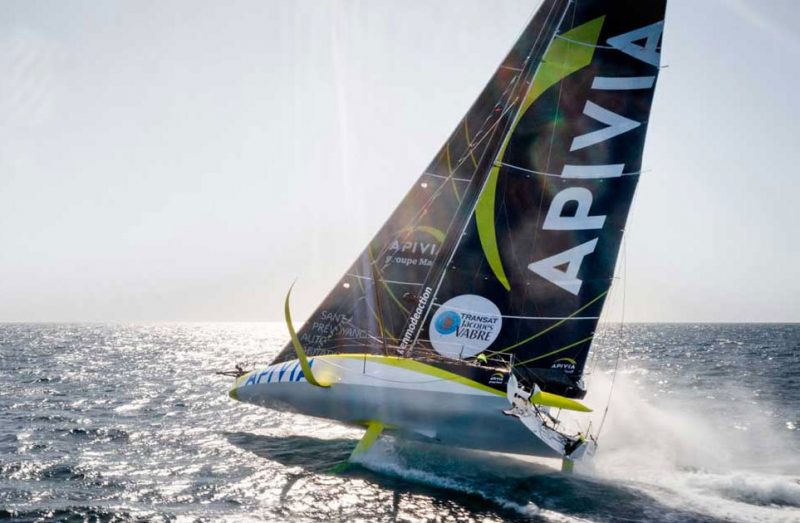 Le Cam Resumes Racing
Jean Le Cam on board Yes We Cam! is continuing his ultra-impressive Vendée Globe. He's waiting on a jury decision as to how much redress he will receive after rescuing PRB's Kevin Escoffier. On December 6, after carrying Escoffier for nearly six days, Le Cam met up with the French naval frigate Nivôse to drop off Escoffier and get back underway by himself. The 61-year-old, who has a reputation for eating well on board, was also granted additional provisions to replace what his unexpected crewmember had consumed.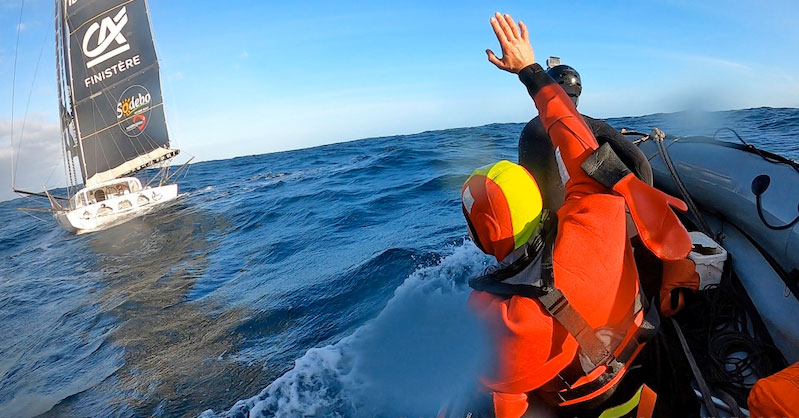 Licking Wounds
As the entire fleet is now down south and knocking out miles in the rough and windy Roaring Forties, a common theme has emerged: attrition and damage control. Throughout the fleet, skippers are having to make various repairs to their boats and critical electronics. No fewer than three race favorites have arrived in Cape Town to lick their wounds and retire from the race. Certainly the most high-profile retiree was Alex Thomson on Hugo Boss, whose structural damage and rudder failure ended his fifth Vendée Globe bid. Samantha Davies on Initiatives-Coeur and Sebastien Simon on Arkea Paprec have also ended their races in Cape Town, though Sam Davies vows to restart her 'round-the-world journey in non-race adventure mode.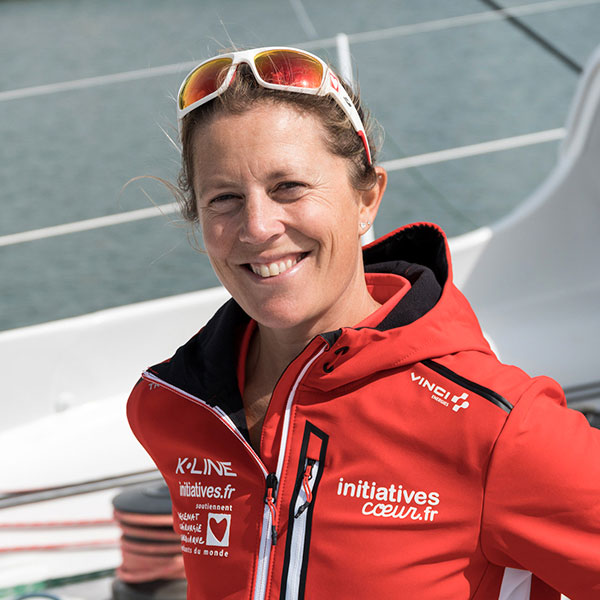 Jules Verne Trophy Update
Also down south are Thomas Coville and crew on the maxi-trimaran Sodebo Ultim 3. They remain just a bit ahead of record pace, though the gap is closing quickly. When Francis Joyon and IDEC Sport set their current world record of 40 days and 23 hours, they did so largely on the back of a lone depression that carried them across the Indian Ocean at a rapid clip. Now, with Sodebo Ultim 3 sailing in relatively moderate conditions, they are not getting the same speed boost that IDEC enjoyed. Instead they are watching their virtual red rival close the gap from a 700-mile deficit to some 160 miles and shrinking as we write this. Forecast conditions don't look overwhelmingly fast for Sodebo Ultim 3; no doubt the crew is doing everything they can to get every tenth of a knot of speed from the big foiling trimaran. Meanwhile, back in France, maxi-trimaran Edmond de Rothschild — which recently abandoned a Trophée Jules Verne attempt with damage — is preparing to go back on standby this weekend.
Receive emails when 'Lectronic Latitude is updated.
SUBSCRIBE