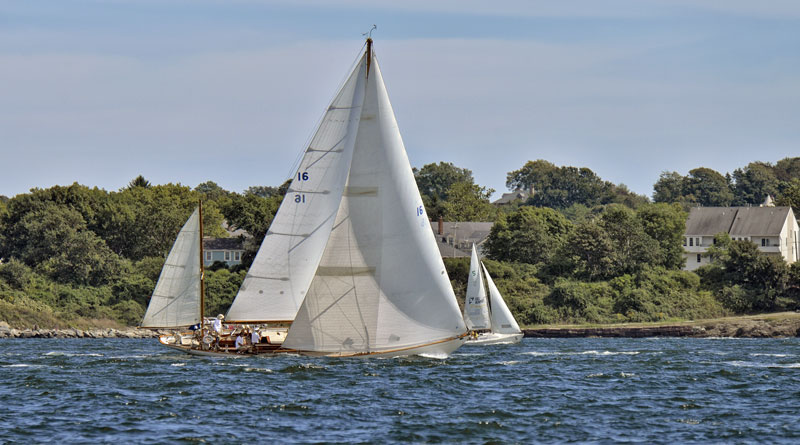 Pam Rorke Levy and Matt Brooks, members of St. Francis Yacht Club and New York YC, are longtime supporters of the IYRS School of Technology and Trades in Newport, RI. Both looked forward to ending the summer season at IYRS's Newport Classic Yacht Regatta on September 3-4. "Despite the forecast for light winds, it was a lively couple of days on the water, with plenty of breeze and Indian summer conditions. We most enjoyed Day 1 of racing, which took us off the beaten path into Mackerel Cove on the other side of Jamestown." The Dorade crew earned a third place in the Vintage Class. The Bay Area couple's 1929 yawl Dorade won the Best Sailboat award in the Sunday boat parade.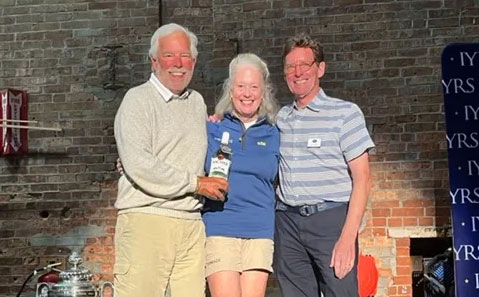 Their 2022 summer was active. Normally, Rorke Levy and Brooks partake in just one or two events per month. This season they sailed almost every week for nearly three months. Notes Rorke Levy, "As a result, we saw marked improvement in performance on deck, working out kinks and smoothing transitions that can be hair-raising when you've got five or six sails up." A first accomplishment was earning a set of bullets at NYYC's Annual Regatta in early June. Other notable events included August's Nantucket Opera House Cup.
Dorade also joined NYYC's summer cruise to Maine. "This was the first time we could really view the region, as the fog was light and the breeze was perfect," says Rorke Levy, who added that she is never happier than when on Dorade, especially at the helm.
Rounding out the crew were husband Brooks, San Francisco sailor John Hayes, South African superstar Mike Giles, Chewy Chowanski, Greg Stewart and Kevin Miller. "When our stalwart sailmaker/tactician Miller was unable to continue with us, Jaime Hilton stepped in as tactician at the IYRS regatta. Mike and Jaime have ample local knowledge, and both understand Dorade's strengths and weaknesses in different conditions."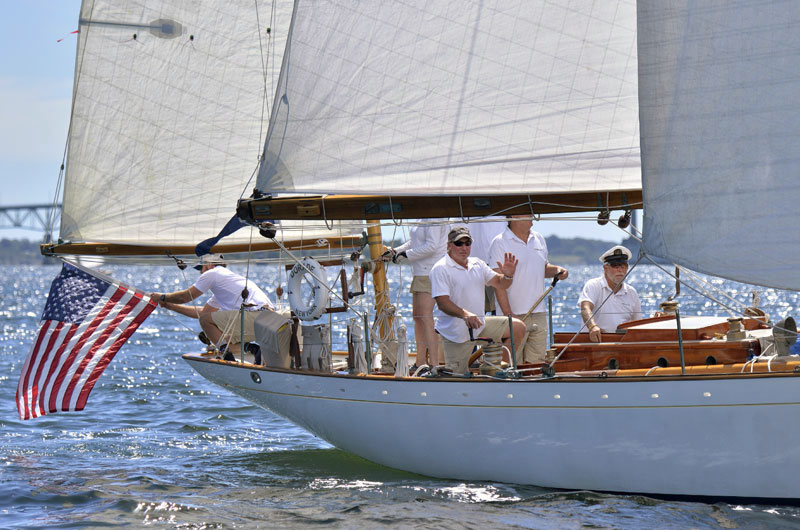 Rorke Levy states that the full crew gave 100 percent, but references two standouts: Nick Ruiz, joining just days before the departure to Maine, and a most-improved recognition to the nipper — University of Rhode Island sophomore Miles Bailey. "Bailey started off scrubbing down the boat and filling water bottles, wrapping the season as navigator calling laylines and splits."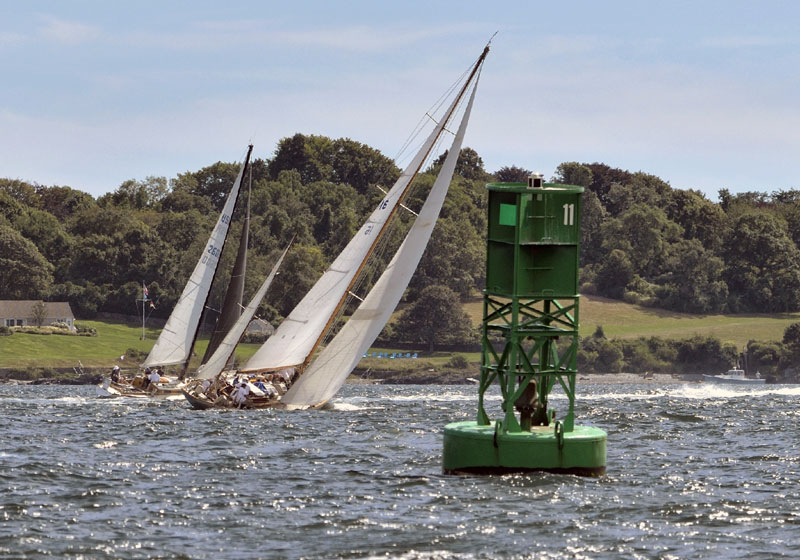 Dorade is a 40-ft LWL yacht designed in 1929 by Olin Stephens of Sparkman & Stephens, and built in 1929–1930 by the Minneford Yacht Yard in City Island, New York. Her current owners raced her on San Francisco Bay in 2012-13 before embarking on epic adventures to recreate Dorade's glory days all over the world.
Created in 1980 by a group of Newport-based classic yacht owners and enthusiasts seeking to preserve and promote the culture of classic yachting, the IYRS Newport Classic Yacht Regatta attracts yachts designed and built by some of the greatest American masters. This event is just one in the Classic Yacht Challenge Series.
Receive emails when 'Lectronic Latitude is updated.
SUBSCRIBE