Episode #16: Bill Trenkle on Famous Races with Famous Sailors
Welcome back to Latitude 38's podcast, Good Jibes! In this podcast, we're bringing you the world of sailing through the eyes of the West Coast Sailor. Each week, you'll hear stories and tips from the West Coast sailing community on cruising, racing, and just plain sailing. Cast off, laugh and learn, and become a better sailor. Hosted by John Arndt, Nicki Bennett, Ryan Foland, and the team at Latitude 38 – the sailing magazine for West Coast sailors since 1977!
This week's host, John Arndt, is joined by Bill Trenkle to chat about a lifetime of sailing, racing, and boat love. Bill is a member of the America's Cup Hall of Fame and has been President and Director of Operations for Dennis Conner Sports since 1996.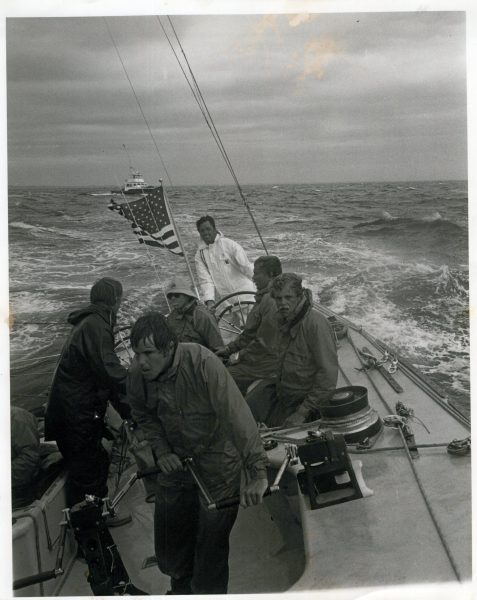 He's also President of The Society of Accredited Marine Surveyors and has won the America's Cup 3 times. Hear how to go from junior sailor to professional sailor, learn to sail competitively, boat-building skills, why you should cut your hair before a race, and stories from racing and working with Dennis Conner in 8 America's Cups. This episode covers everything from building boats to winning the America's Cup.
Here's a small sample of what you will hear in this episode:
What makes a great racing team?
How did Bill start sailing competitively?
What events has he raced in besides big boat races?
Was it a steep learning curve sailing with Dennis Conner?
What's the story of Bill resurrecting Stars + Stripes?
How does sailing fit in his life besides racing?
What's the most important lesson sailing has taught him?
How would he inspire young aspiring sailors?
Learn more at https://www.latitude38.com/lectronic/one-of-the-good-guys-bill-trenkle/.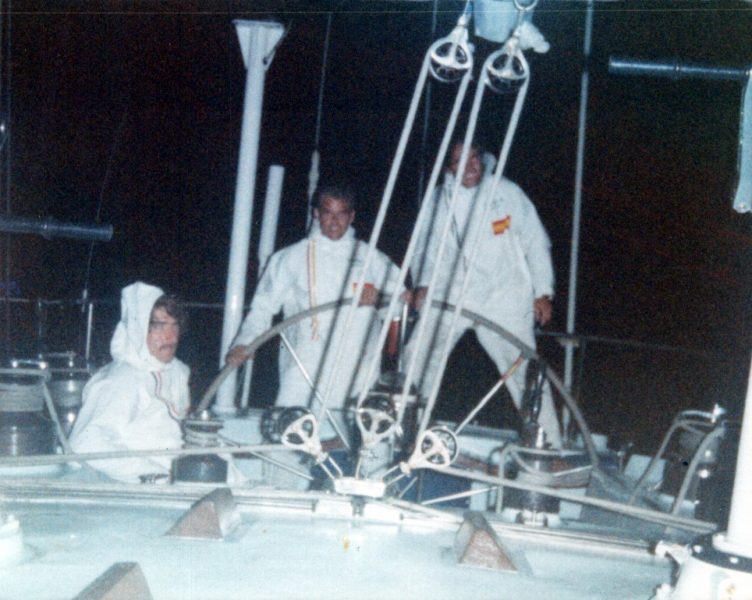 Listen to the episode on Apple Podcasts, Spotify, Google Podcasts, and your other favorite podcast spots – follow and leave a 5-star review if you're feeling the Good Jibes!
Check out the episode and show notes below for much more detail.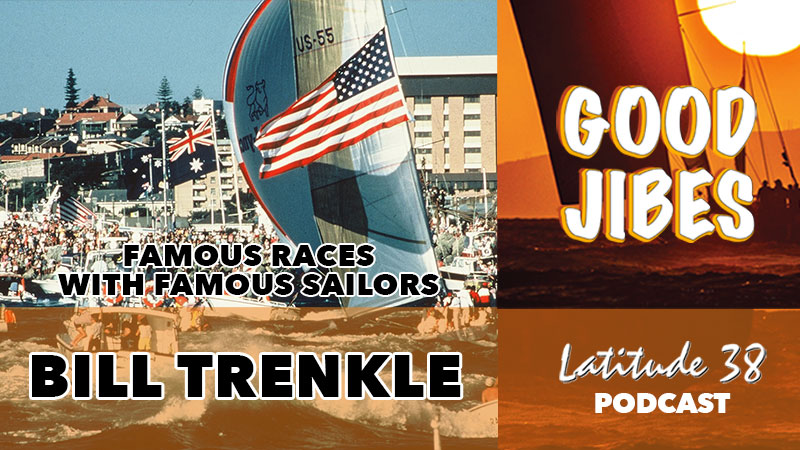 Show Notes
Bill Trenkle on Famous Races with Famous Sailors
Receive emails when 'Lectronic Latitude is updated.
SUBSCRIBE