You can't get enough of a good thing. The Grand Poobah has announced that the Latitude 38-sponsored Baja Ha-Ha XXVIII (did the Roman Empire last that long?) will be run from October 31 to November 12, with entries opening on May 11. We run the rest of the announcement from the Baja Ha-Ha news page here:
"If you are new to sailing, the Ha-Ha is the 750-mile cruisers' rally from San Diego to Cabo San Lucas, with R & R stops at fun and funky Turtle Bay and pristine Bahia Santa Maria.
"Boats must be 27 feet in length, and have been designed, built, and maintained for offshore sailing."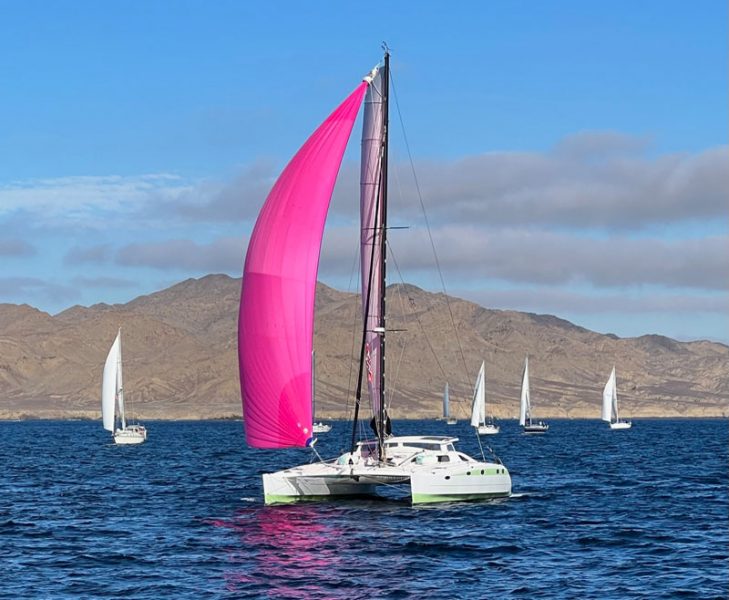 "The weather forecast calls for light to moderate winds from aft, and by popular demand, during the course of the event the moon will be growing to a full Beaver Moon on November 8.
"Well over 10,000 sailors have done the Ha-Ha in the first 27 editions. Some participants have met their spouses on it, others have conceived children on it, so there are dangers. Most participants just make a lot of lifetime friends.
"In addition to the sailing, there are seven big social events, from the Last Cheeseburger in Paradise Costume Kickoff Party to the Awards Party, not forgetting the world-famous Cruisers Versus Turtle Bay Kids baseball game, the Cheated Death Again dance-off and popcorn throw at Squid Roe, and the Here to Eternity Kissing Contest in the surf at Cabo."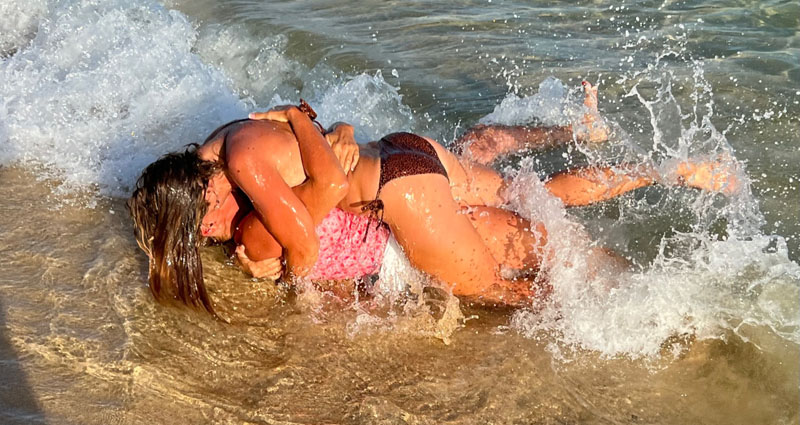 "Prefer tranquility? While fun, all of the social events are optional.
"As has been the case for 24 years, the 63-ft cat Profligate will be the mothership. As has been the case for all Ha-Ha's, it will be Richard Spindler's privilege to serve as Grand Poobah. Patsy Verhoeven, vet of 15 Ha-Ha's, will be the Assistant Poobah. Doña de Mallorca, vet of 25 Ha-Ha's, will be Chief of Security — not that we've ever needed one.
"Entries will be accepted starting at noon on May 11. The Notice of Rally is current at www.baja-haha.com."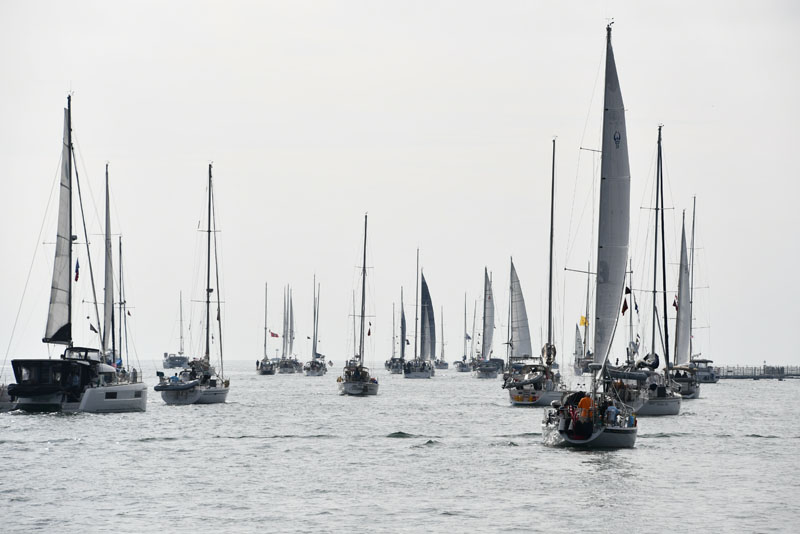 "The La Paz welcome party for the Ha-Ha fleet will be on November 20. The Banderas Bay welcome party will be in the second week of December.
"We're looking forward to sailing south with you, so don't forget May 11."
The 2021 Baja Ha-Ha was a huge success and, once again, Latitude 38 is welcoming event sponsors on board to support this festive annual migration south. If you would like to join the revered ranks of Latitude 38 Baja Ha-Ha sponsors you can email Nicki Bennett for information. Stay in touch with all our Mexico and cruising news on our Heading South page here.
Receive emails when 'Lectronic Latitude is updated.
SUBSCRIBE