The activities at Barra de Navidad Cruise-In Week continue. On Monday, a dozen boats departed Marina Puerto Navidad for a sailing excursion, on-the-water concert, and sunset cruise along the beach. Each participating boat took passengers, many — probably most — of them non-sailors. The guests paid for the privilege, with all funds collected benefiting local schools.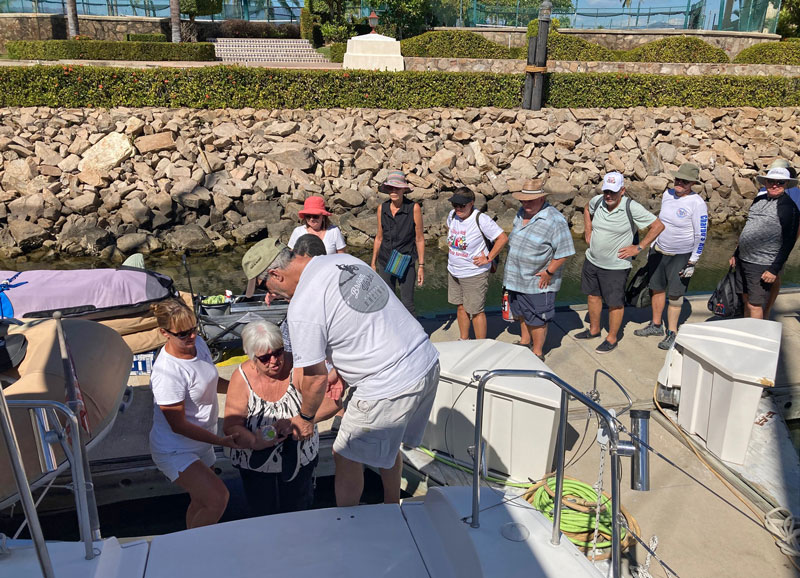 "Counting Antipodes, our music and dignitary boat, we had 12 vessels on the water Monday and 11 out Tuesday," says event organizer Elinore Craig. "Sixteen boats registered for the Flamingo Regatta on Friday. Altogether, there are 23 boats registered for Cruise-In Week events."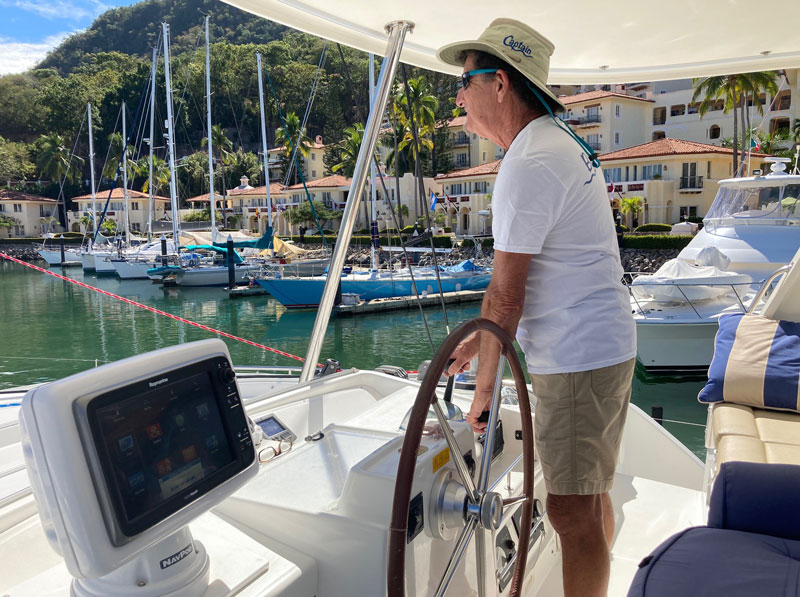 After the sailors and their guests had enjoyed a pleasant sail in a 7- to 8-knot south-southwesterly, they gathered to enjoy tunes provided by an excellent singer, Wendy Laurier. Like many of the paying passengers (and some of the cruisers), Wendy's from Canada. After a year of pandemic lockdown including a northern winter, the Canadians were happy to escape to the tropical paradise of Mexico's Costalegre, some for a few weeks, others for a few months. The region's very popular among those from north of two borders!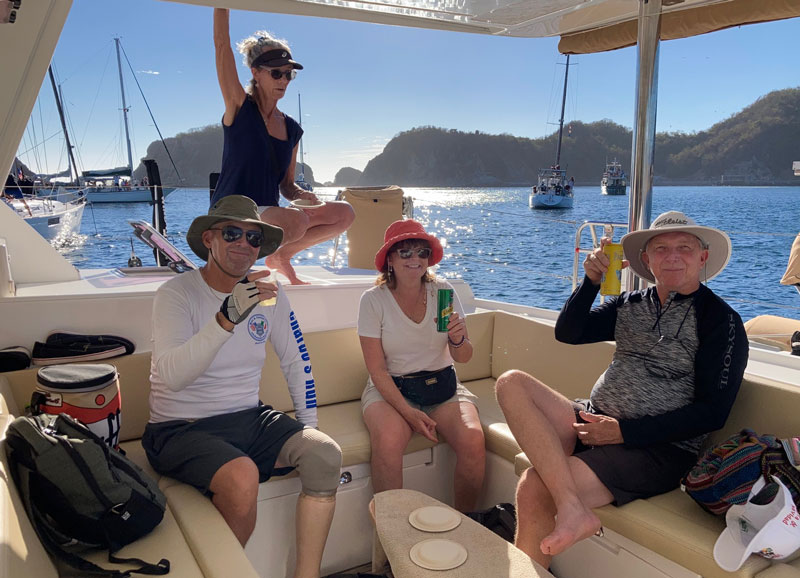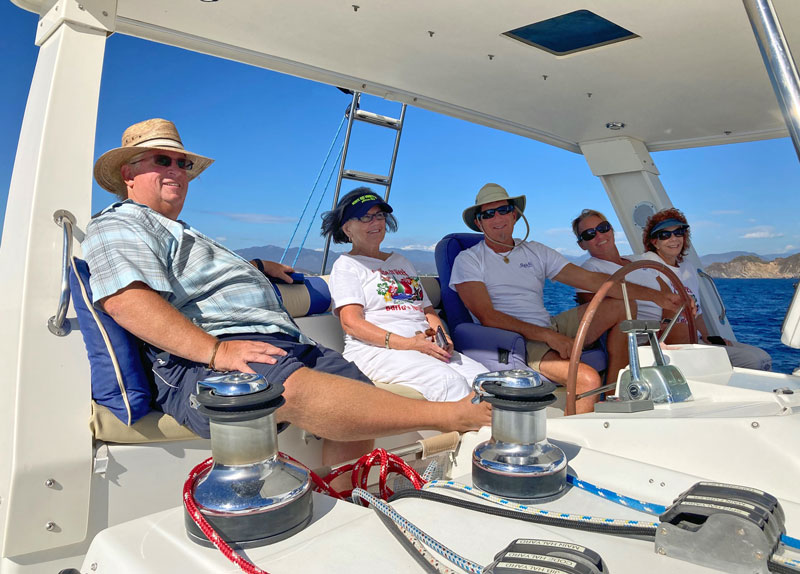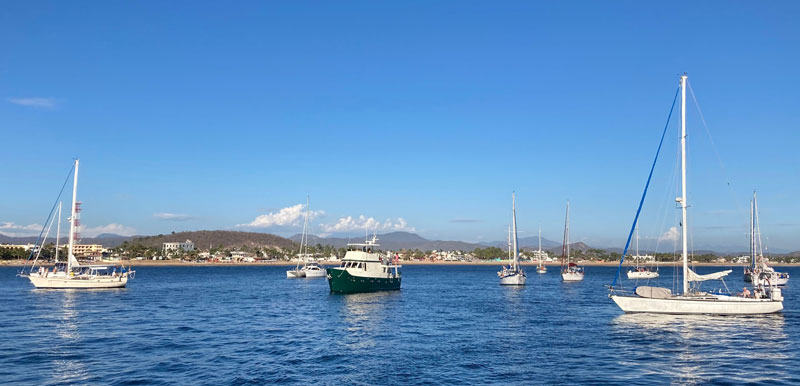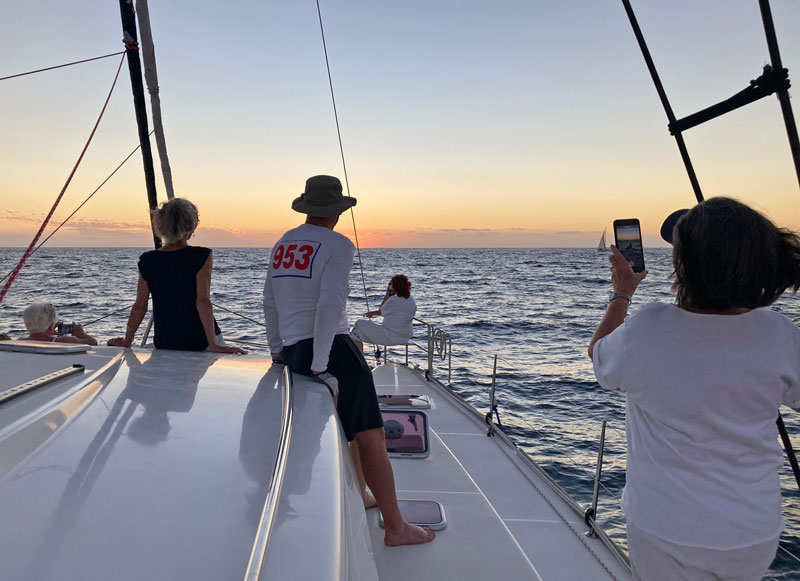 On Tuesday, a morning sail-out comprised the day's Cruise-In Week activities. Paddleboard and kayak races are on the agenda for this afternoon, off the beach in front of the Grand Bay Hotel adjacent to the marina. Thursday, a street market in the town of Barra de Navidad and a movie night are on tap.
Friday will see the main event, the Flamingo FUNd Race. An awards ceremony on the malecon in front of the harbormaster's office will follow in the evening. A weekend swap meet, family game day and a Super Bowl party will wrap up the week of activities.
Receive emails when 'Lectronic Latitude is updated.
SUBSCRIBE