Emily Zugnoni: Lessons from my Grandfather
Emily Zugnoni grew up sailing on the Estuary and San Francisco Bay aboard her grandfather's Tartan 30 Lelo Too.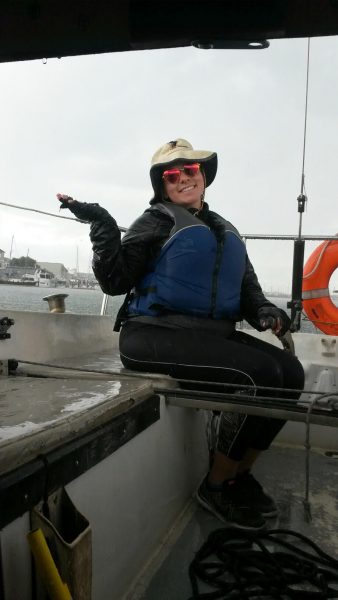 In her 20s, she turned her passion for sailing into a career by earning her Coast Guard Merchant Mariner License and instructing at the Alameda Community Sailing Center (ACSC) and at Club Med in Florida. Emily later inherited Lelo Too (and her crew!), and they continue to race on the Oakland-Alameda Estuary weekly. Emily is currently the program director at Alameda Community Sailing Center and an instructor at Club Nautique.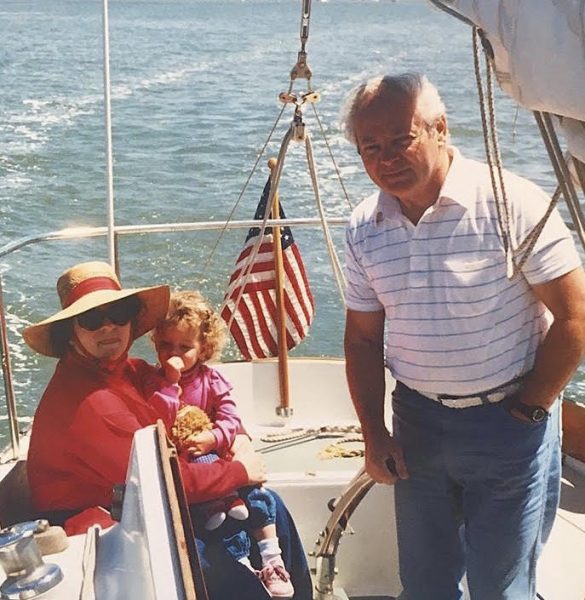 Where did you grow up sailing?
I grew up sailing on the Oakland Estuary and SF Bay with my grandfather on his Tartan 30, Lelo Too. In my twenties, I began teaching at Alameda Community Sailing Center (ACSC) and sailing dinghies out of Ballena Bay.
Who taught you to sail?
I'm still learning from co-workers/crew/competitors all the time, but the foundation of my sailing knowledge came from my grandfather, Emile Carles, who kept every Latitude 38 ever printed in his garage, by the way. Though I'd been a passenger for family daysails since I was a toddler, it wasn't until college, while tagging along on my grandpa's beer can races, that I developed a curiosity and understanding of how the boat and sails worked.
What kind of sailing do you do now?
After my grandpa passed away in 2017, I inherited Lelo Too (the boat and crew!), and we still race on the Estuary year-round. We'll do the occasional Bay race, but my weekends are mostly spent teaching dinghy sailing at ACSC or Basic Keelboat at Club Nautique. When the mood strikes, I'll take an ACSC Laser or FJ out for a joyride off the Encinal Boat Ramp.
What's your favorite thing about teaching sailing?
My favorite thing is watching students, whether they're 7 or 70 years old, conquer their fears or self-doubt on the boat and start taking charge and trusting their capabilities.
The most gratifying part of teaching is shifting the perspective of a student who, based on previous exposure to boating, believed sailing is overwhelmingly complex or must involve getting yelled at. It's fun breaking this technical topic down to the basics for newbies, and proving to them that yelling won't make the boat go any faster.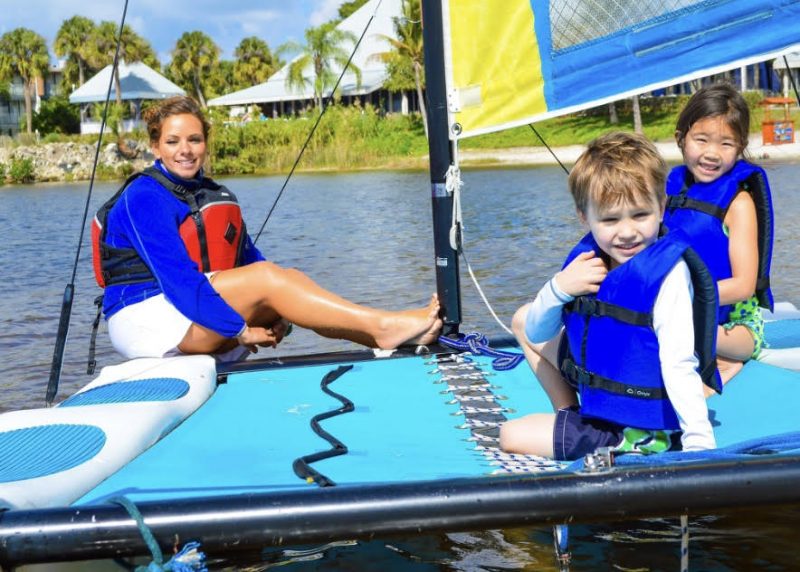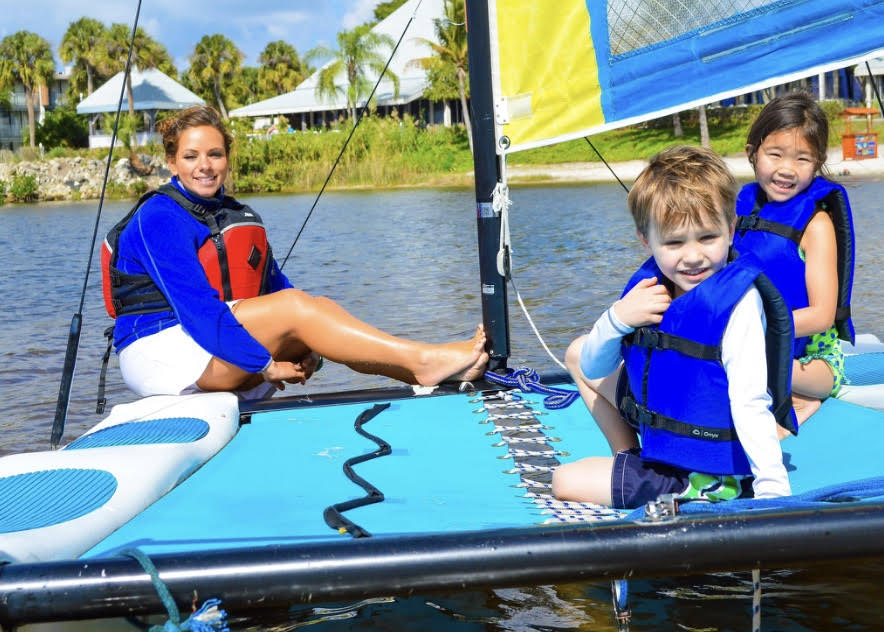 What's your favorite thing about sailing, or why do you sail?
Obviously, there's something magical about being on the water and in the breeze. When that's combined with the competitive aspect of racing, it's my favorite thing ever. I love anticipatory rides from the dock to the start line (even when the start is at the end of my dock). I love when the action is so intense that you can't possibly focus on anything other than just rounding the next mark. And I love the post-race analysis that takes place on the exhausted ride home from the finish or while sipping Manhattans back at the dock.
When I was a kid, the boat was appealing because my favorite people were there, it felt like an adventure, and there were unlimited chips and cookies. As an adult, the boat still feels like a place where adventure, fun and camaraderie are top priority and all the rules and stress of the world can wait for you on shore.
Can you name some of your favorite sailing books?
The Racing Rules of Sailing!
Receive emails when 'Lectronic Latitude is updated.
SUBSCRIBE