If we were to pick one word to describe Rich Jepsen, we'd say "dedicated." Actually, maybe it would be "competent." Then again, we might say "inspiring." Another word is "sailor." The truth is, there isn't one word that describes Rich Jepsen. We've had the opportunity to work with Rich over the past 35 years as he helped OCSC Sailing develop into one of the most successful sailing schools in the country, watched as he skippered the J/24 Rail to Rail on San Francisco Bay, as he volunteered to develop the US Sailing's sailing school certification programs, worked on the board of Alameda Community Sailing Center, and wrote stories of his BVI charter trips. We know we're leaving many other contributions unwritten. The good news is that Rich has now been elevated to become the new president of US Sailing.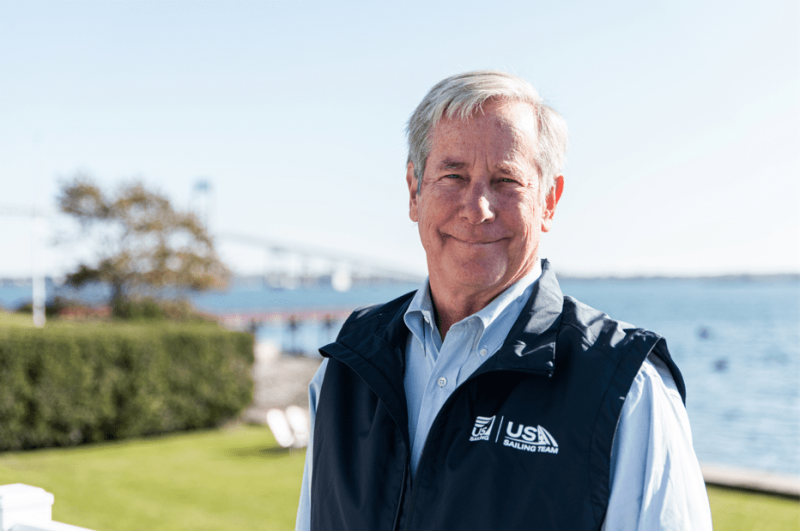 We believe this is a good thing for sailing, the Bay Area, and US Sailing. West Coasters have often felt US Sailing, based in Rhode Island, has been too focused on the East Coast, but creating unity in a country of our scale isn't easy. Regardless, Rich is among many West Coast sailors who have long contributed to US Sailing in ways that undermine this ongoing misperception.
While Rich is the incoming president, Paul Cayard recently stepped into the role of executive director of the US Sailing Olympic team, and Stan Honey is joining the board of directors. Charlie Arms, who spent 15 years as the director of sailing at Cal Maritime, has also been reelected to the board. Bay Area resident, Justin Shaffer, is also on the board as sailor representative. The 2028 Summer Olympics are coming to Los Angeles, with the sailing to be held off Long Beach.
This is in addition to many other ways California and Bay Area sailors and organizations have stepped up to support US Sailing, including support of athletes from the America One Foundation, ongoing support for US Olympic sailors from Kilroy Realty, and the development of the new Siebel Sailors Program supported by Tom Siebel. This past summer saw the inaugural three-regatta US Sailing Open Series in California as a new component of the US Sailing Olympic development program.
Additional background from US Sailing informs us that Jepsen will be succeeding Cory Sertl, whose tenure has focused on three strategic pillars: Olympic and high-performance sailing, membership experience and value, and organizational effectiveness. "It has been an honor and privilege to serve as president of US Sailing's board for the last three years," said Sertl. "I am confident that Rich Jepsen will continue to lead the board and US Sailing on the journey toward excellence. Rich brings a breadth of experience and knowledge of the array of items US Sailing must tackle and a dedication to improving our programs and customer service."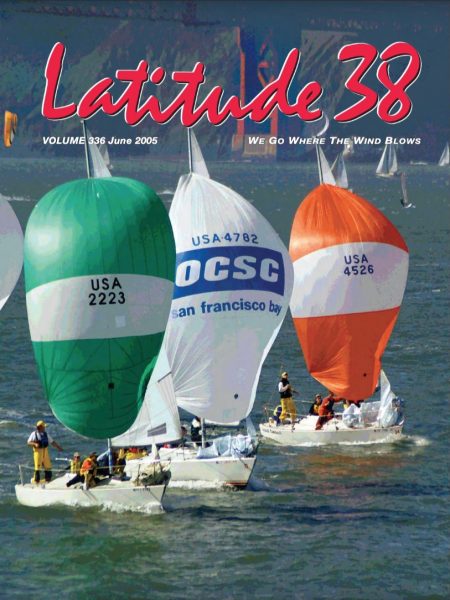 "In the last three years US Sailing has been through one of the most transformative periods in its history," said Rich. "Now, with a deeply skilled leadership team installed, we are poised for international competitive success, greatly improved service to members, and operational excellence. My board colleagues and I will stay the course plotted under Cory's leadership, following the tenets of our strategic plan."
Jepsen's plans for US Sailing during his tenure will build upon the board's ongoing strategies while introducing new and important focuses. He plans to encourage transparency and lead with curiosity. He aims to support the excellent leadership of the US Sailing Team and the US Sailing Foundation as they continue the biggest transformation in American Olympic sailing history, as well as continuing the support of staff leadership's efforts to transform the organizational culture, effectiveness and accountability started under Sertl's presidency. "This will be especially important to our mission of service to our members," said Jepsen. "We must provide value and promote that effectively to our membership, and we must also clearly and continually articulate our efforts to improve sailing for everyone, so they see their dues making a difference."
Jepsen also plans to focus on increasing diversity, from the grassroots to the boardroom. "Our sport needs to be more popular, and there is an entire demographic that is under the misapprehension it is not for them," said Jepsen. "We'll have to work from the top of the organization to the grassroots. We'll recruit for the leadership and, using our public access sailing organizations, recruit for the base."
There is a tremendous amount of new energy and opportunity coming from sailors all across the country. We believe that US Sailing and Rich Jepsen will make sure it's a strong, national organization with the support of all California sailors.
Receive emails when 'Lectronic Latitude is updated.
SUBSCRIBE