The Petaluma River has been waiting for a dredge for quite a long time. Or, to be precise, the city of Petaluma, the Petaluma Yacht Club, and Bay Area sailors have been waiting. The river is one of the Bay Area's great North Bay boating escapes that's been 'off-limits' for anything but paddlers, due to silting in the channel and around the docks in the main turning basin. So we were happy to get a call from Sarah Sass, owner of Boulevard Barbers, telling us the river is now dredged and reopened. Our local congressman, Jared Huffman, worked hard to get funds allocated and was there for the ribbon-cutting ceremony on Tuesday, October 13. The river was last dredged 17 years ago.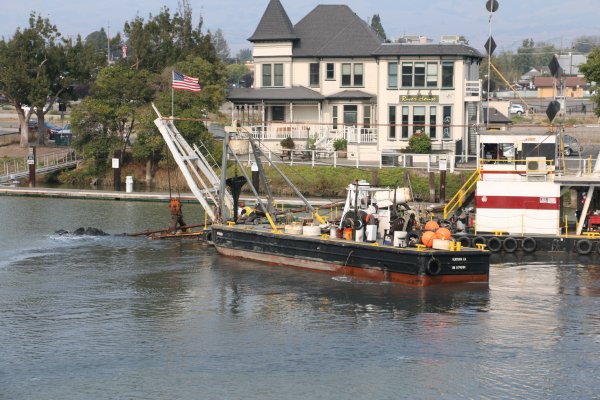 We got in touch with Lee Fishman, commodore of the Petaluma Yacht Club, who filled us in on the details. While the yacht club remains closed due to COVID, the town guest docks are open, both in front of the yacht club and across the basin by the River House. The basin and channel now have at least 8 feet of draft in front of the docks at mean low tide, and there's room for up to 20 boats if Med-moored. The docks on the west side of the basin have locking gates and power, but the water supply to the docks is still being repaired. On the River House side of the basin there are more docks, though without security gates, water or electricity. Space is available on a first-come, first-serve basis.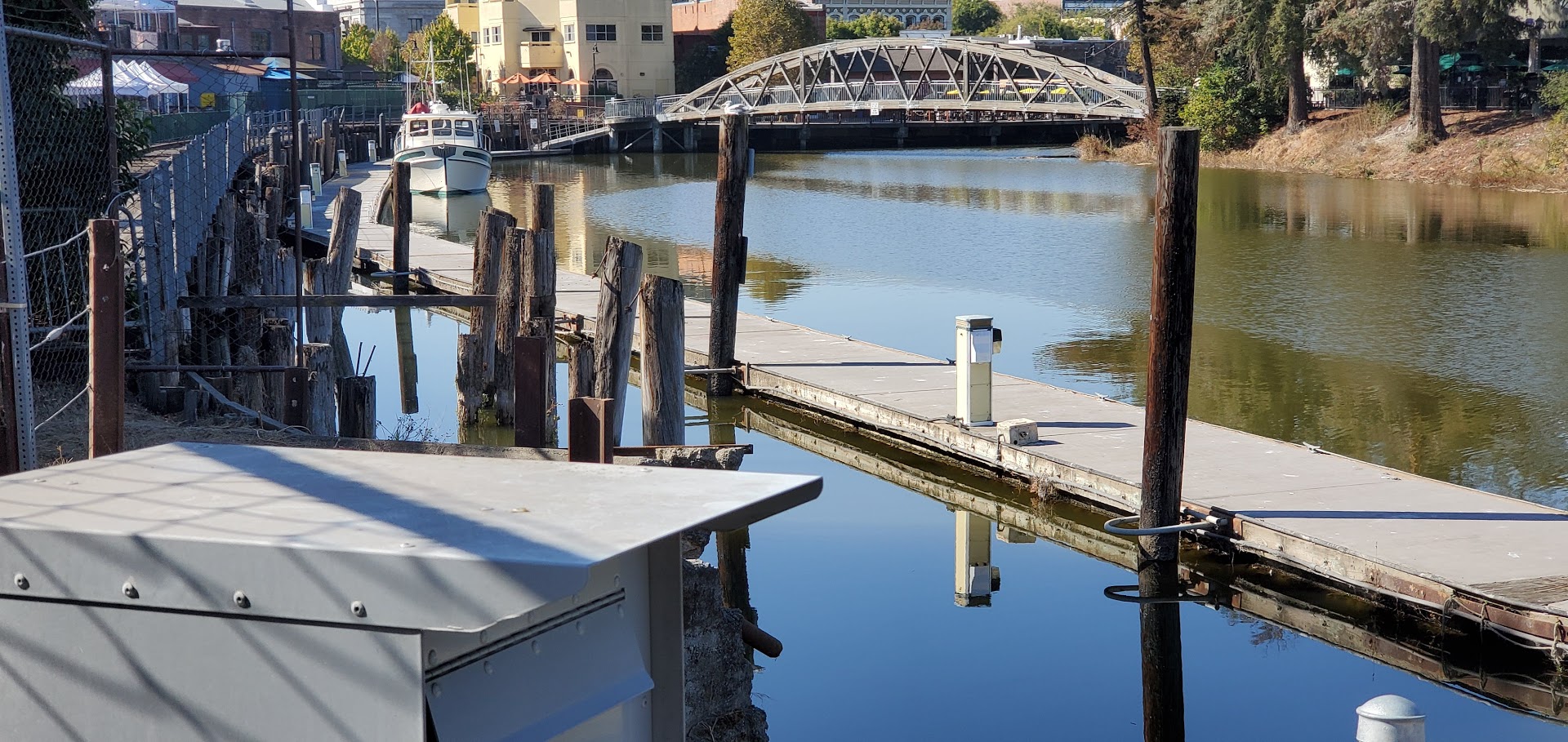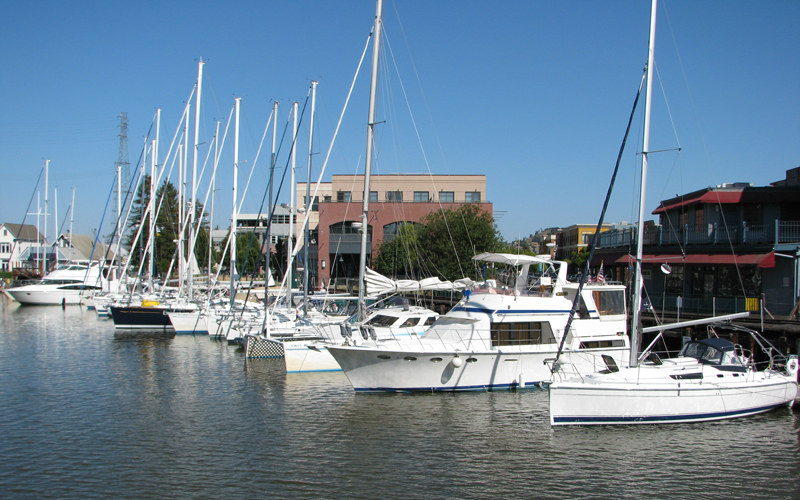 The dredging project was completed in the middle of October and the basin has just started receiving guests. To get there you head almost due north from Point San Pedro at the entrance to San Pablo Bay until you reach the beginning of the Petaluma River channel, and then follow the winding Petaluma River up through the farm fields. Just before reaching the basin, you'll need to pass through the Petaluma D Street drawbridge, which needs four hours' notice before your arrival in order to be raised. To get the bridge opened call (707) 778-4303 and Press 1, which is where you ask for the bridge to be opened (or report a pothole or tree limb down), and you can also email [email protected].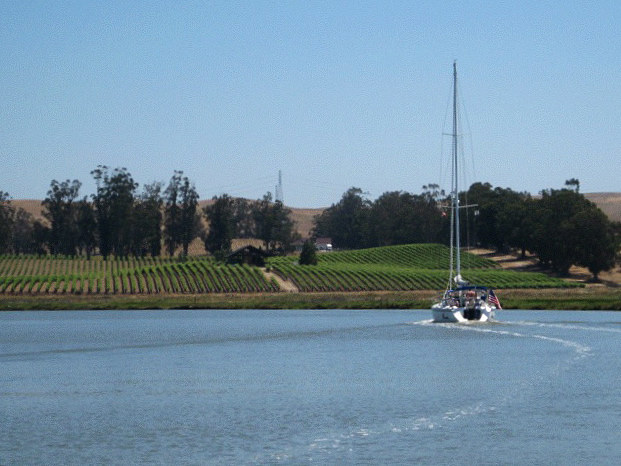 Lee Fishman reports the restaurants are open for outside street dining under heaters and umbrellas and would look forward to serving any boaters heading their way. If you go, take some pics for us to pass along to other Latitude 38 readers who are looking for a close-to-home cruising escape. Send photos and story to [email protected] or add your comments below.
We also spoke to Jim Haussener of CMANC (California Marine Affairs and Navigation Conference), who sent us some links on other dredging news for those who want to keep up with these issues. Jim reports there are currently funds allocated for the environmental study necessary to get the San Rafael channel dredged, and Napa Valley and Moss Landing are also on the worklist. It's all in the congressional budget process, but at the moment they're busy with other things.
You can find US Army Corps hydrographic surveys here.
For those with more interest and questions, Jim sent us information on a webinar with the Corps of Engineers happening tomorrow and open to the public:
Thursday, November 5 from 9:45 a.m. until 12:45 p.m.. Virtual doors open at 9:30 a.m.
Please join us in presentations by the following from the United States Army Corps of Engineers:
Colonel Julie Balten,  Los Angeles District Commander; Tori White, South Pacific Division's Chief of Operations and Regulatory Community of Practice; and Joe Wilson, Headquarters Environmental Dredging Program Manager.
All to be followed by:
Julie Minerva, Partner in the government relations firm of Carpi & Clay.
Log-In details follow:
https://contracosta.webex.com/contracosta/j.php?MTID=m011304be61f00b896182b6702fc9db5d
Meeting number: 146 398 8726       Password: S2q36JtAke*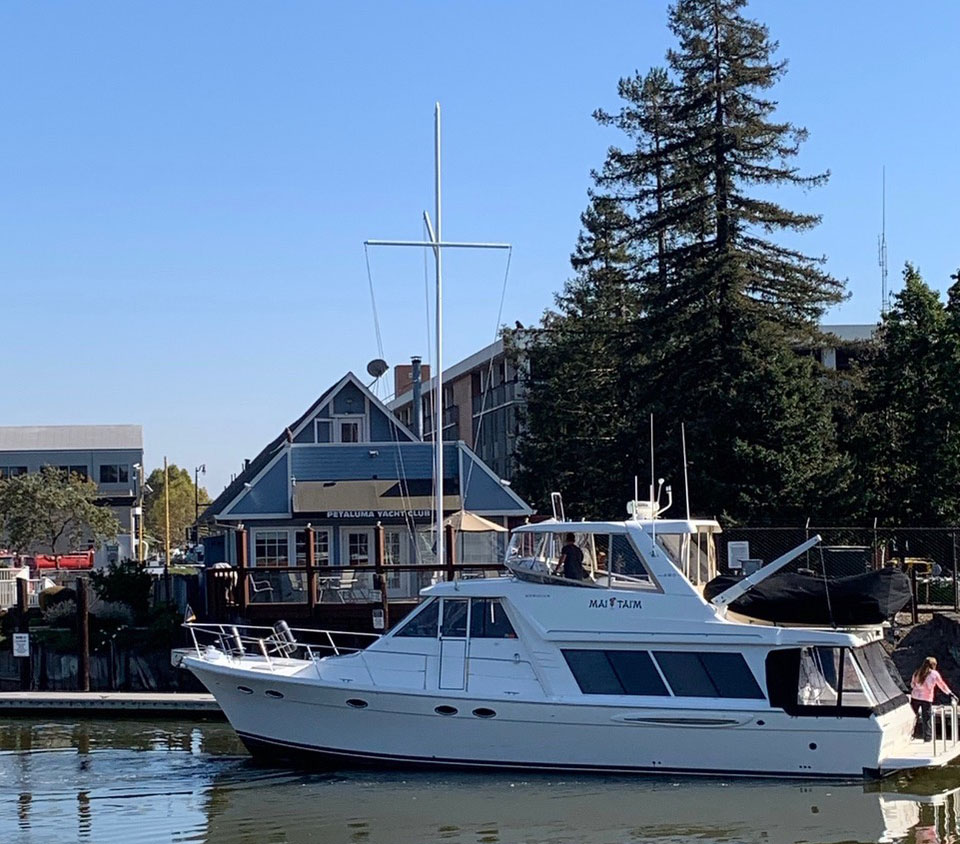 Receive emails when 'Lectronic Latitude is updated.
SUBSCRIBE