In his quest to sail around the world, Philippe Jamotte planned to leave San Francisco Bay in early October. He left on October 1, right on schedule. Unfortunately, this meant he wasn't able to grab a copy of our latest magazine, in which, on page 56, you'll discover there's much more to his story
Sailors don't leave the Bay on around-the-world voyages every day, and we wanted to wave farewell. Philippe has a tracker, and we knew he was leaving before 2 p.m., so we risked a trip to the Marin Headlands, hoping for a photo that was more than smoke and fog. We were lucky on two counts. There was clear air, sunshine and a nice breeze. Then, we found ourselves standing alongside Philippe's wife, Joelle Benvenuto, their 14-year-old daughter Luna Jamotte, who was on a homeschooling break, and their friend Milt Hare and his son Keaton, who produced the video below.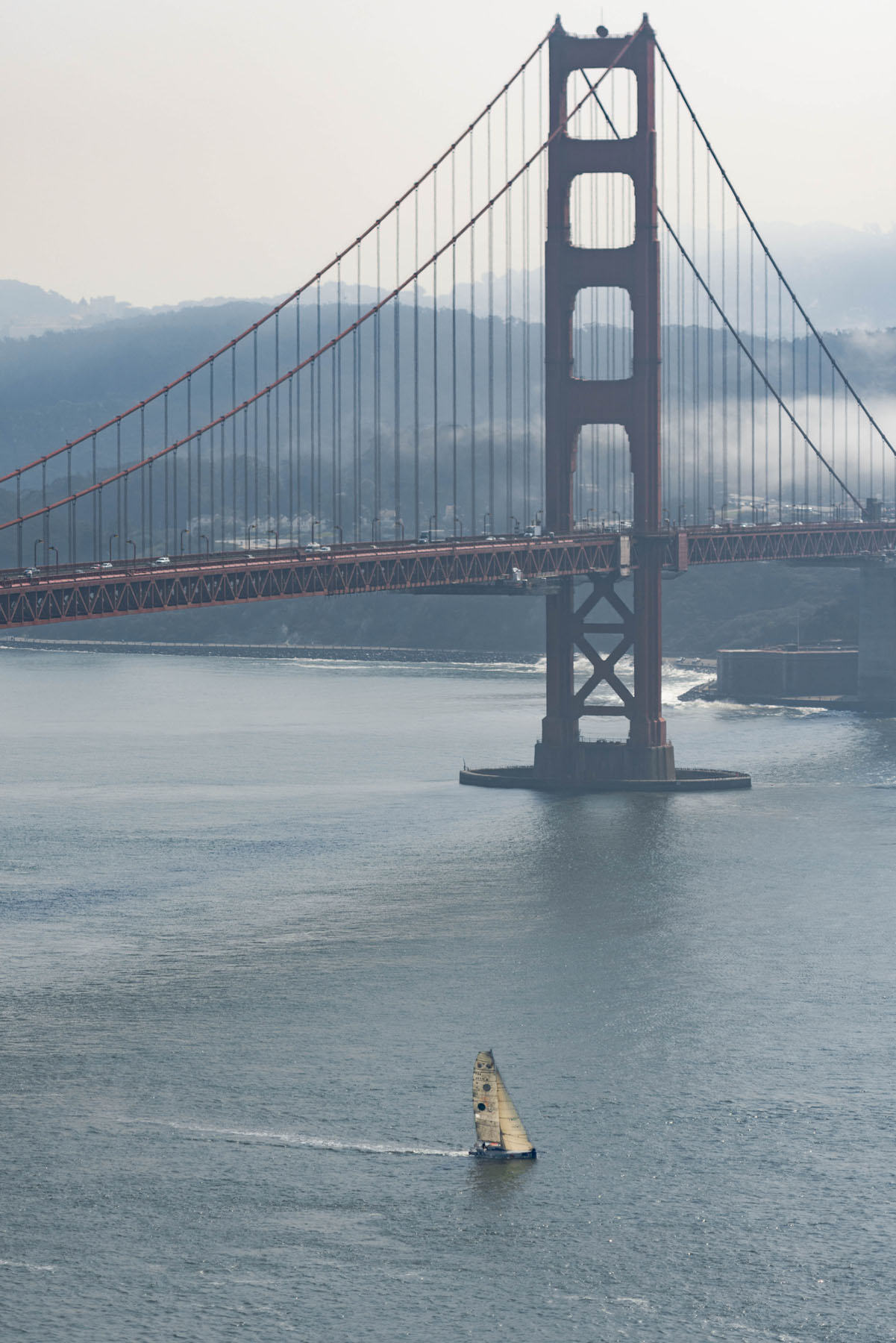 Philippe is a mathematician and engineer, so a thoughtful and meticulous planner. And, when he jumps into something, he goes big. We asked Joelle if the voyage was something she saw in their future when she and Philippe were married many years ago. She replied with a kind of yes-and-no answer. He was not a sailor, but did love to take on big quests of all sorts. In fact, Philippe started sailing just over five years ago at Spinnaker Sailing Redwood City and then went on to win the Singlehanded Transpacific Yacht Race in 2018.
Joelle continued, "He likes doing things that align with his values of connecting to nature, taking on big challenges that require extreme focus, attention and learning. This means he's trained for three years to do a half Ironman and done long-distance motorcycle adventures, but has also done things like spending four years becoming an expert potter. Fortunately for me he also doesn't hang on to these things, so I don't have a garage full of pottery! Luna and I are lucky to watch him go through the learning process, the fear plus the confidence to achieve and explore."
It was obviously an emotional day, knowing he was leaving to pursue a big adventure and dream, but also knowing, if all goes well, that he will be away for about 200 days. Joelle and Luna described writing him greeting cards to be opened one per week throughout the voyage, including cards for his 50th birthday on February 11. They also gave Philippe presents to open on Christmas Day.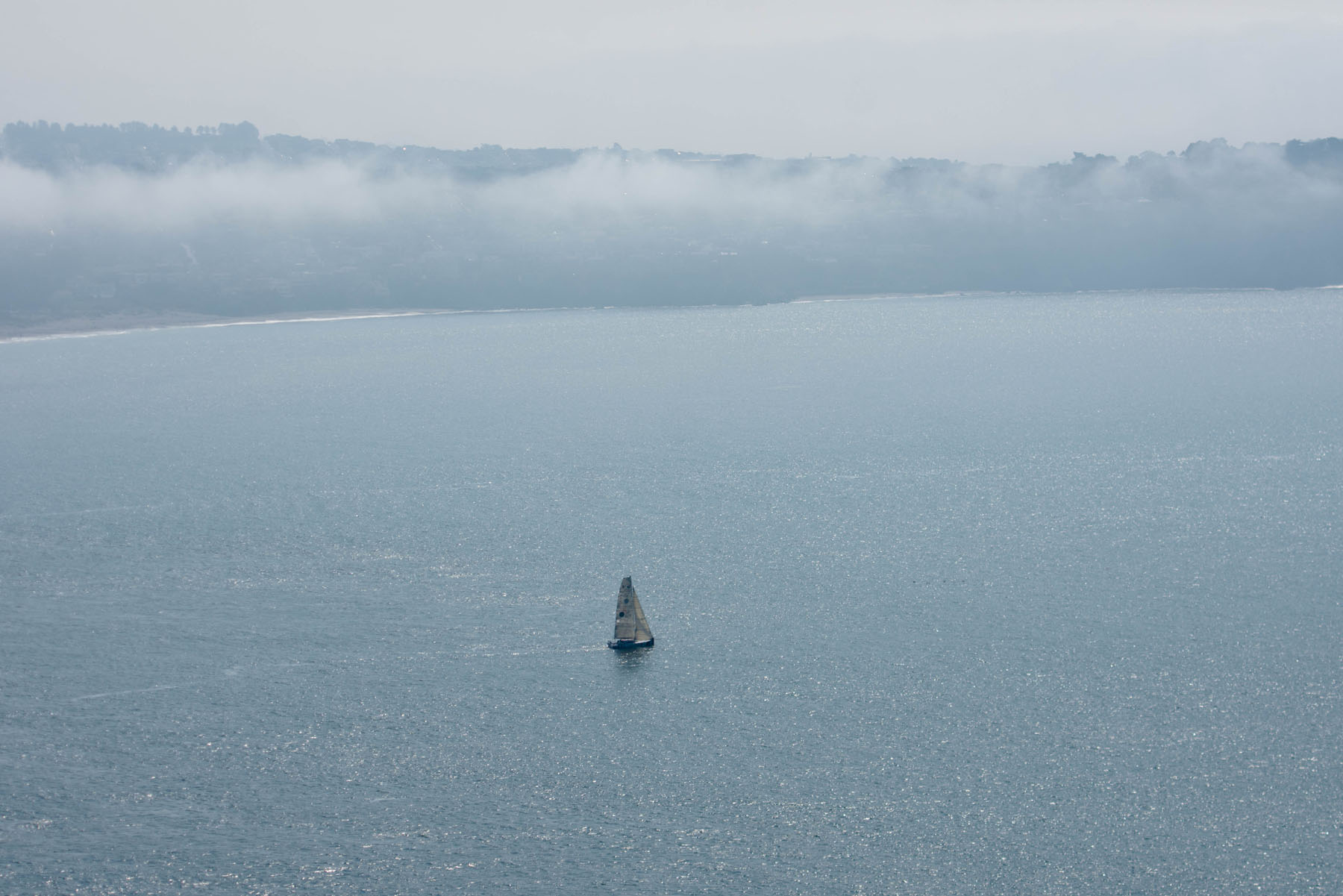 Since they weren't a sailing family, we asked how they had prepared themselves for the voyage. Luna said, "My dad has given us a good collection of books to read, and I've read about Randall Reeves' Figure 8 Voyage. However I've watched Titanic five times, so I'm nervous for him. We also did a charter aboard a catamaran in Guadeloupe, which was beautiful, and spent a few days and nights experiencing life at sea on the Gulf of the Farallones aboard Changabang, seeing whales and lots of wildlife."
We asked Joelle if sailing was another project Philippe has jumped into that he'll put behind him once he returns. She replied, "I think sailing is going to stick. He loves being out in nature, and since we are both originally from Belgium, we can see ourselves buying a boat to go cruising in the Med when we have a chance to retire."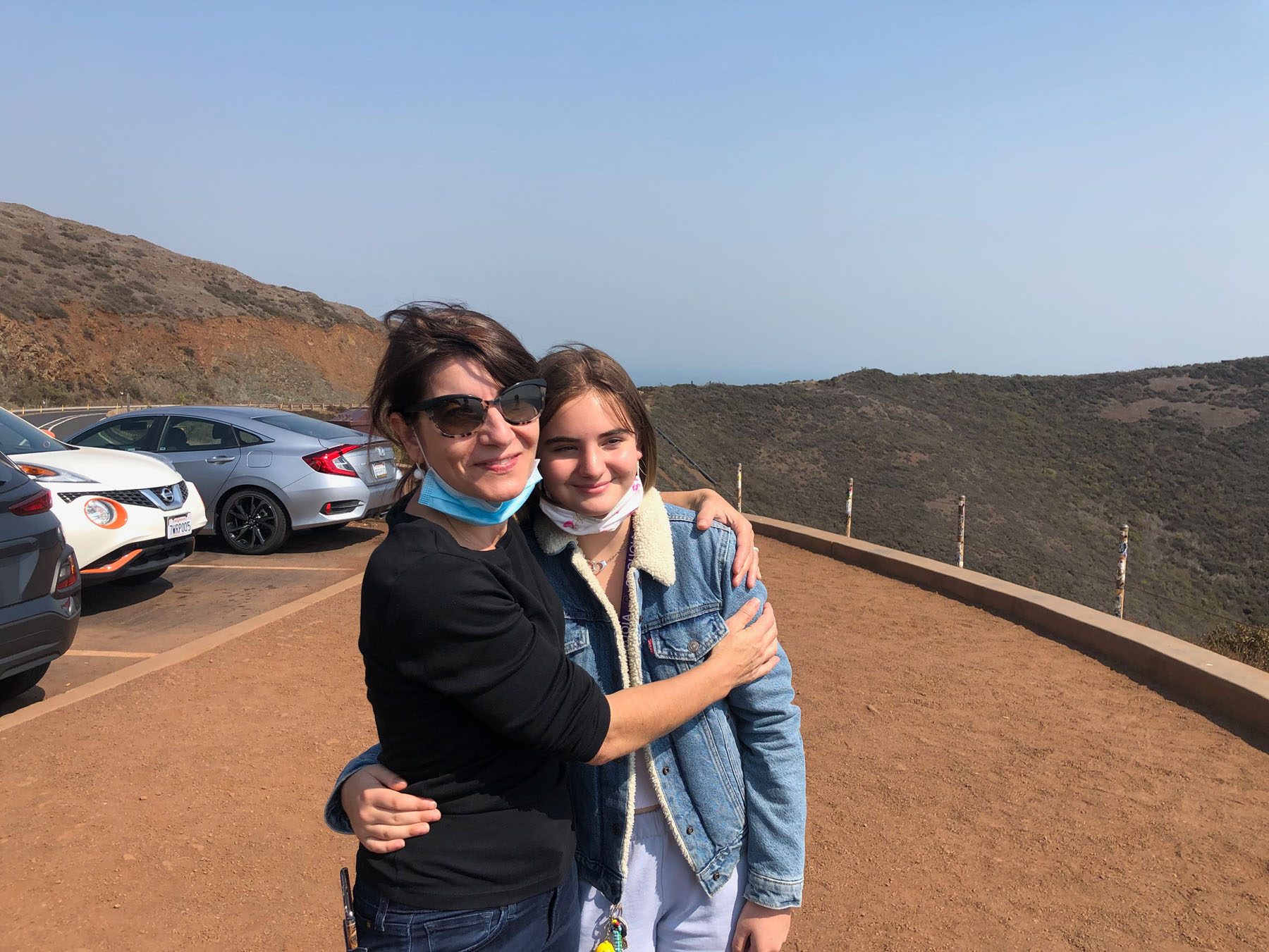 It's interesting to note that Philippe's course took him past another adventurer on his own personal quest. On Thursday evening, Wil Spaul, who left the Bay on Sunday to sail from San Francisco to Hawaii aboard his 9-ft Chubby Girl, had a position of 036° 58.563N, 124° 15.584W, and a course and speed of 244° at 1.0 knots. Changabang had a position of 35º 13.788N 126º 55.146W and course and speed of 235° true at 10.0 knots. Both are great adventures to follow while we shelter in place from pandemics and smoke. How will the world have changed when they return?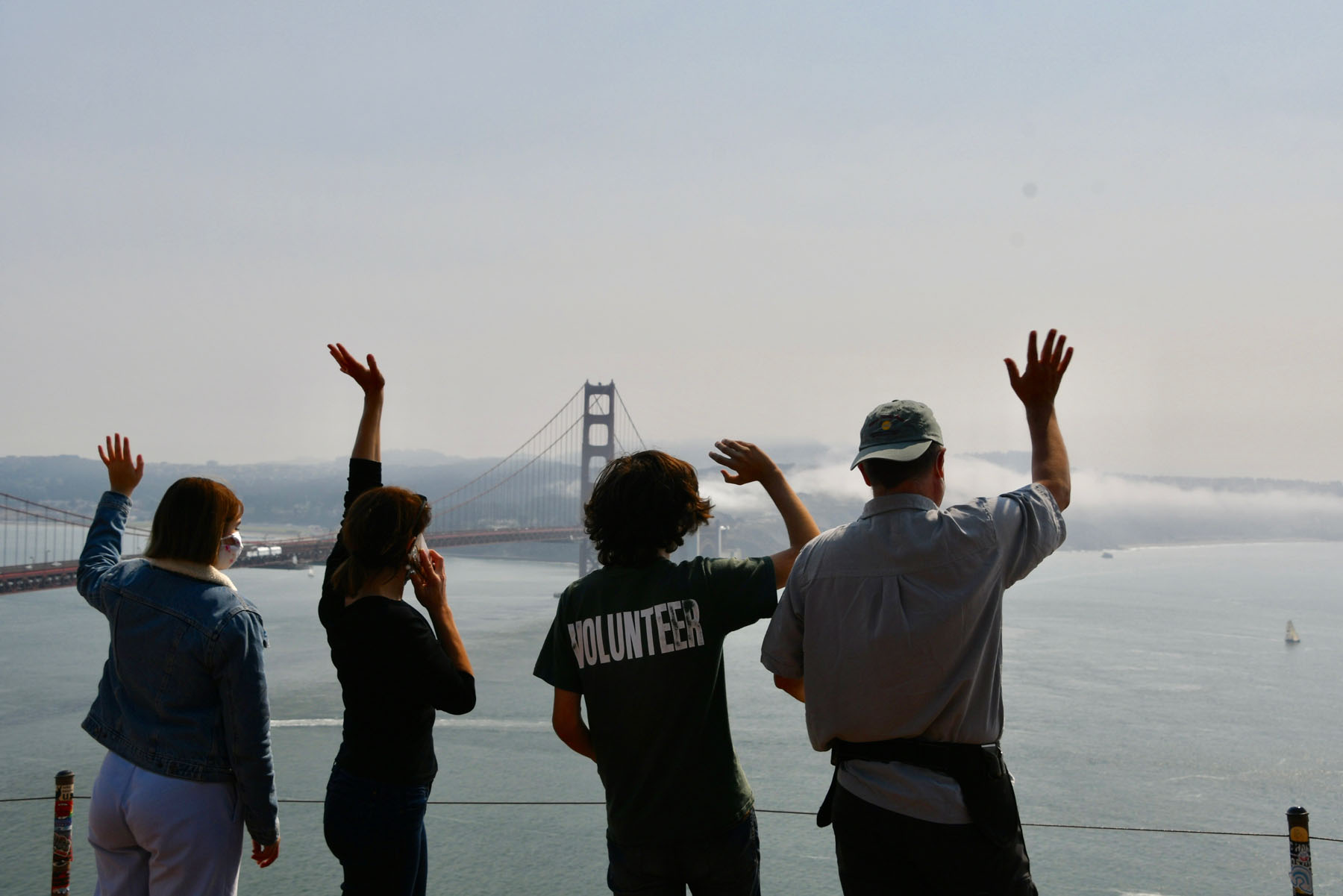 Receive emails when 'Lectronic Latitude is updated.
SUBSCRIBE