Pottering About with the Potters
How good is small-boat sailing? We know West Wight Potters aren't the only small sailboats in existence, but since early September, when we ran a story about the Potters, we've been receiving photos from Potter Yachters throughout the Bay Area.
Carolyn Rosner and Mike Hay bought their 2012 Potter 19, Kestrel, in June this year. "We fell in love with her shiny red hull and it turned out the rest of her was pretty Bristol as well," Carolyn said. As the couple live in Bishop, CA, they have sailed mostly on Crowley Lake, though Carolyn said they are looking forward to sailing on the Delta as well as doing some coastal cruising.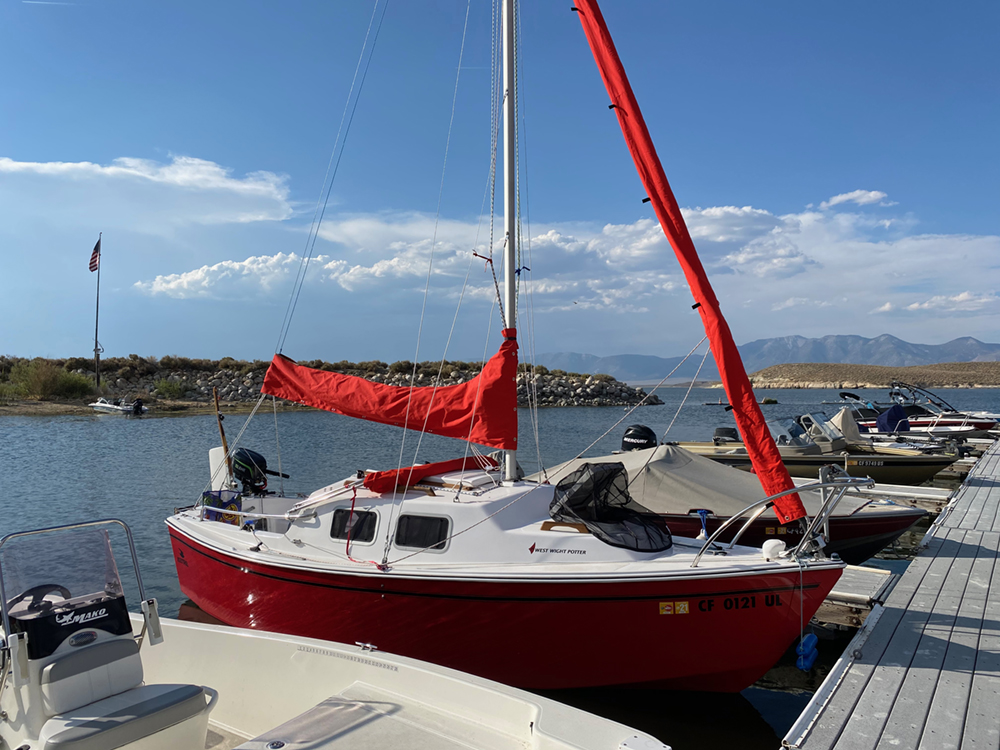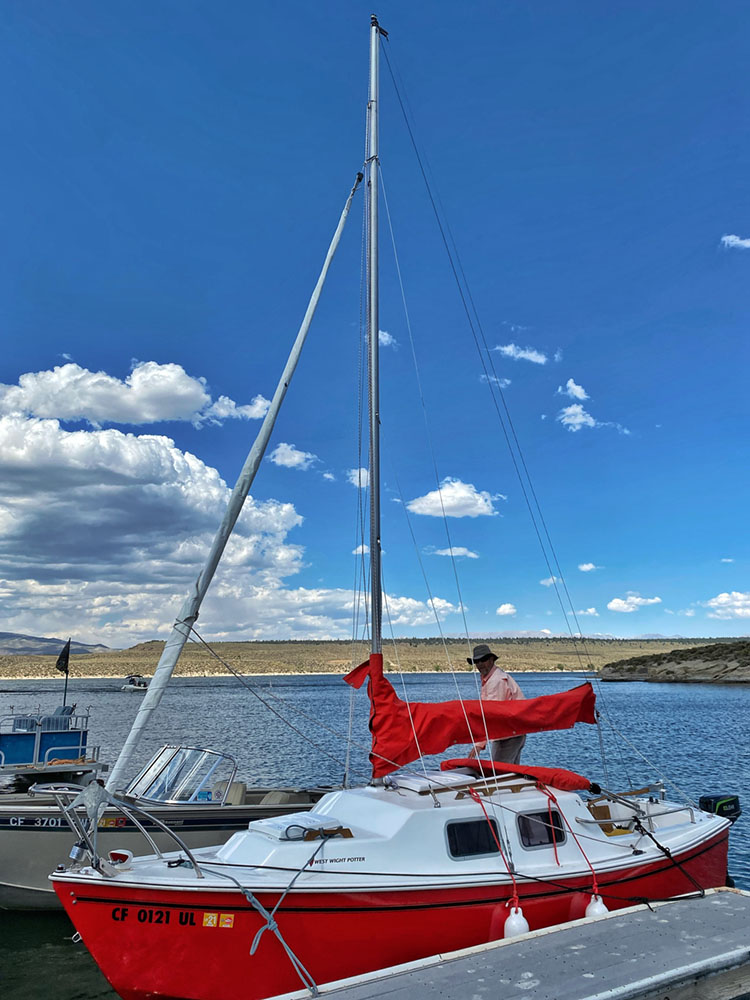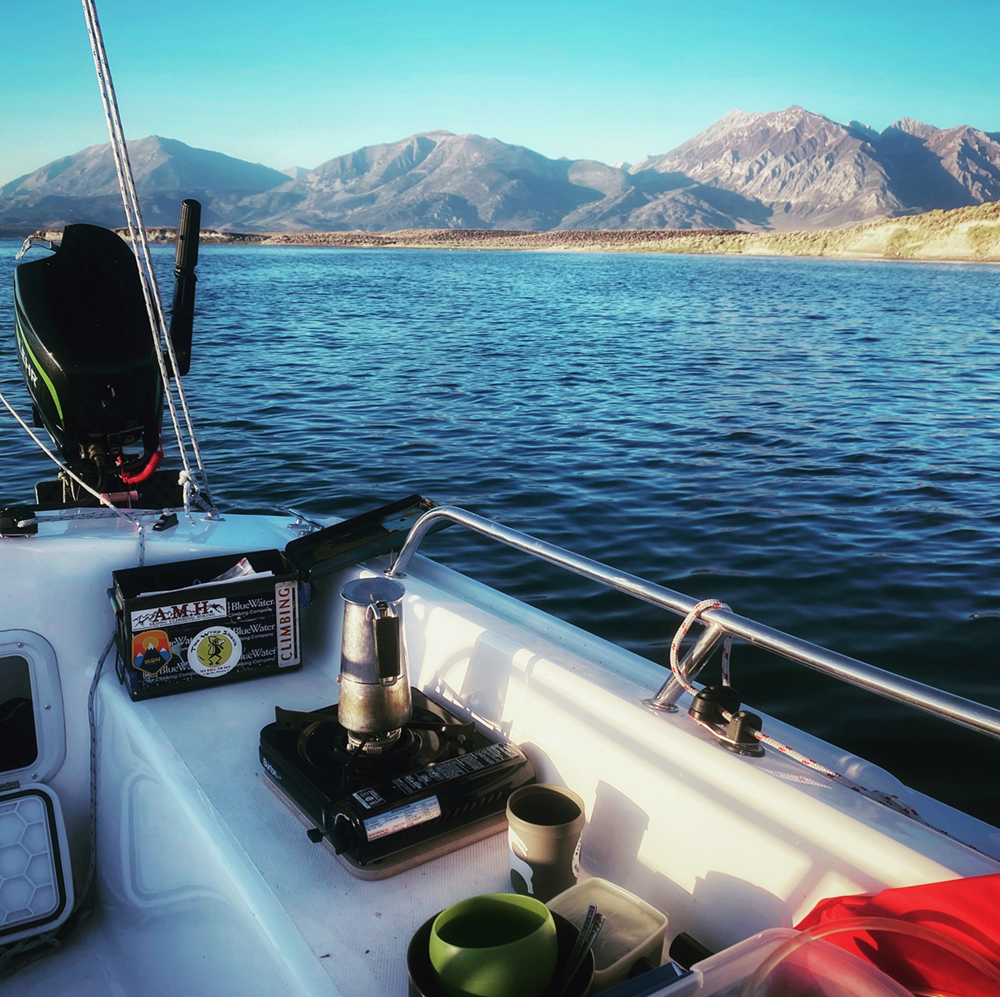 Bud Kerner bought his West Wight Potter 19 in December 2000, direct from the factory — making Cat's Meow a 2001 model. "She is almost 20 years old, but still going strong," Bud said.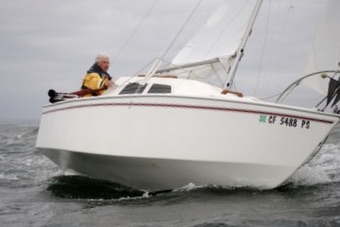 One of the things we love about the local Potter group is that they are inclusive of sailors who love to 'potter' around other small sailboats. For example, Jon Barber joined the Potter Yachter group five years ago and has now enjoyed "many fine sails" with them.
"When I bought my Montgomery 17 Ol' 44 from Sean Mulligan, he recommended joining the Potter group because with an annual event schedule you sail more. He was right!"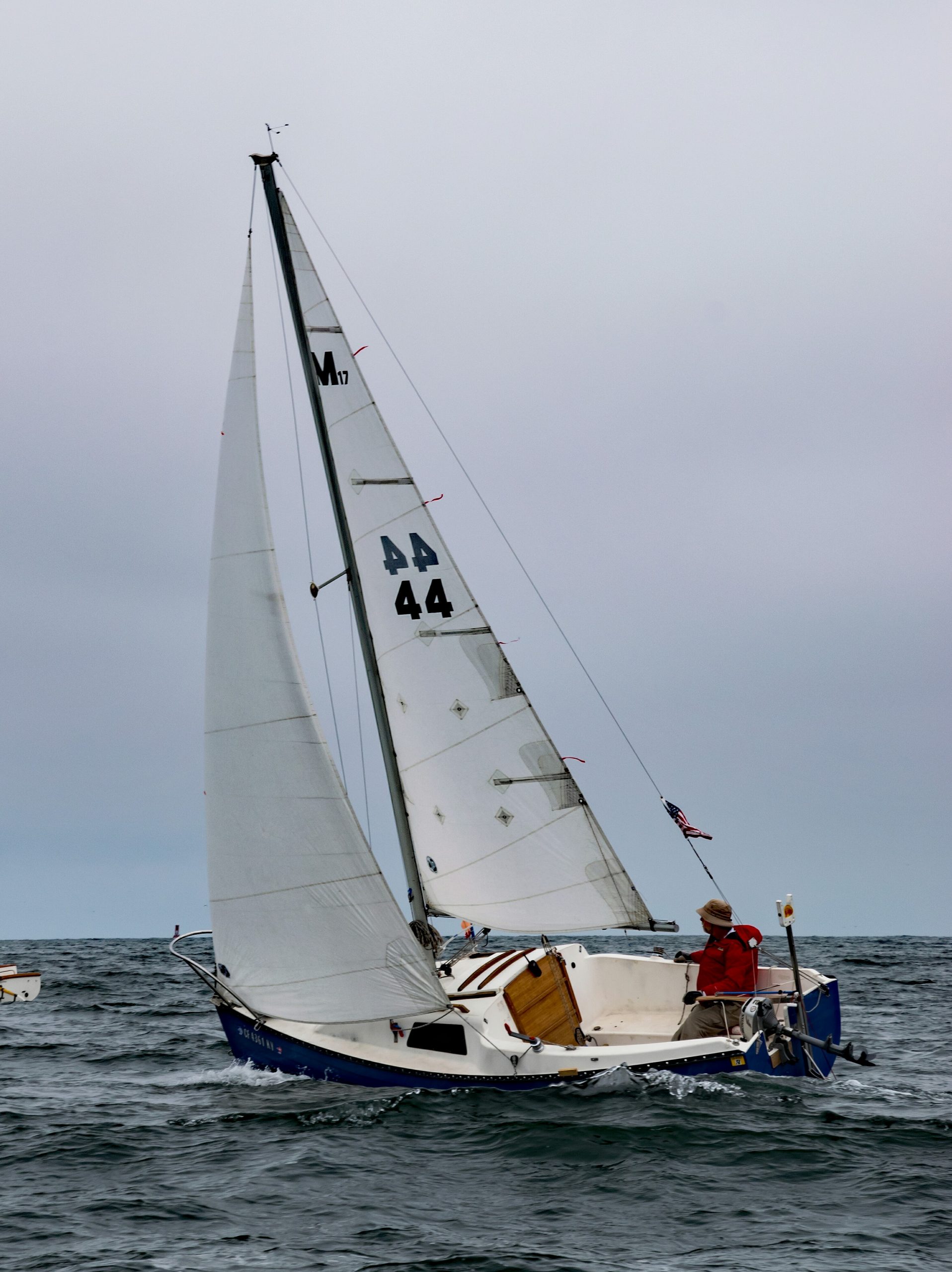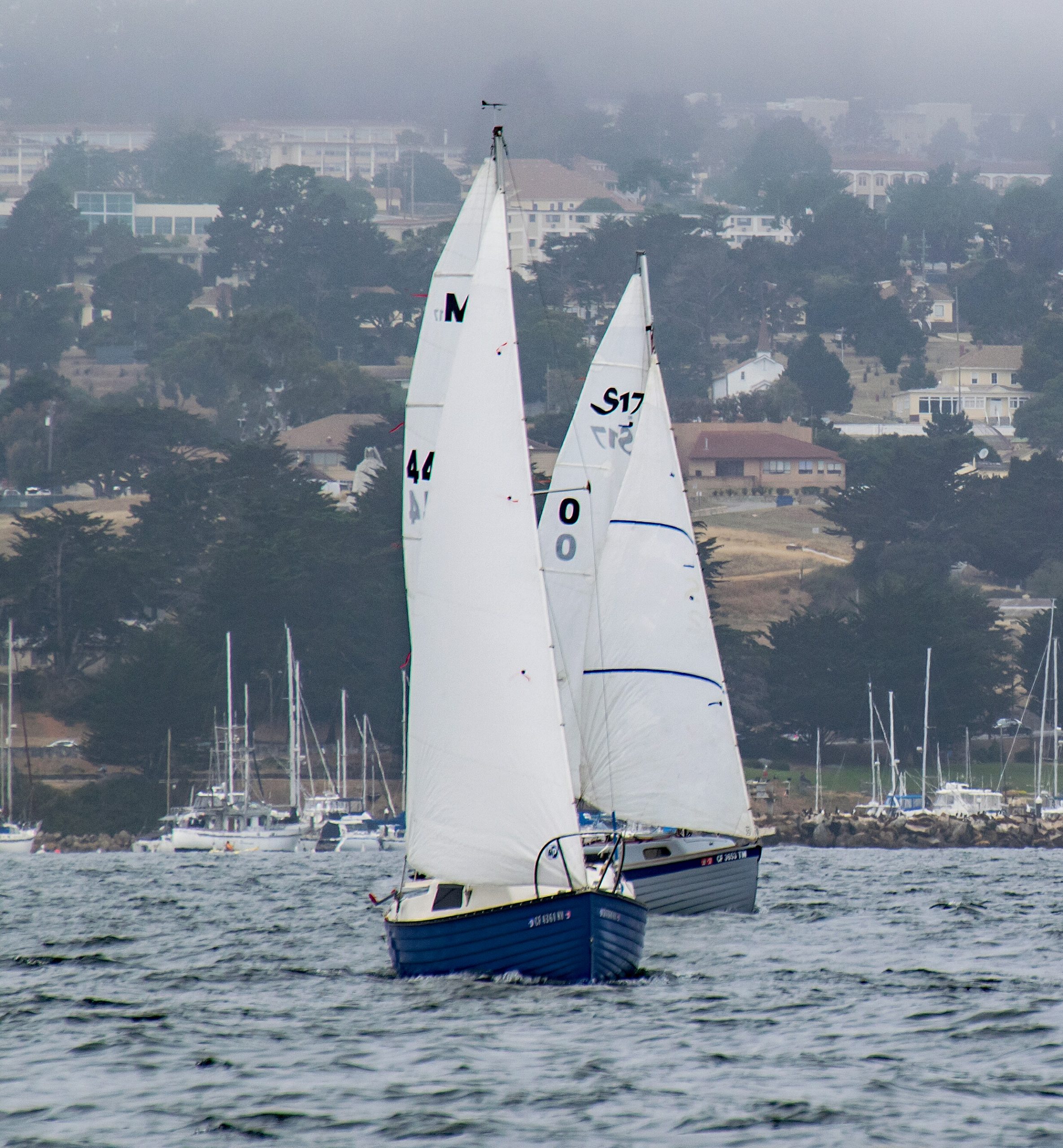 Potter Yachters commodore Eric Zilbert said, "Although Potter is in our name, we are open to anyone that sails a trailerable sailboat. We are all about good times on the water, and sharing our love of sailing and our experiences as trailer sailors. As I often say, pottering is a state of mind, not just sailing a West Wight Potter."
Despite the 2020 challenges the club was able to run several events this year: an overnight at Spindrift Marina in late May, an overnight at Benicia in June, a sail-in to Loch Lomond in July plus a sail from Moss Landing to Monterey with two nights in Monterey, and then a trip to Huntington Lake in August. In September they had a sail to Angel Island with an overnight at Marina Bay, and a beach-camping trip in Tomales Bay. And this month they had another sail from Moss Landing to Monterey. Talk about busy!
"At each of the sails we wore masks, physically distanced, and ate our own food or ordered takeout and ate on the docks. Interestingly, each trip was made up of a different group of members; only two of us made it to all the sails," Zilbert said.
What's your favorite small boat?
Receive emails when 'Lectronic Latitude is updated.
SUBSCRIBE