Back in June we ran a couple of stories about GPS 'spoofing'  — a series of incidents in which AIS was showing boats circling off Pt. Reyes, while the vessels themselves were actually hundreds of miles away. Some theorized that hackers were somehow spoofing the GPS system to intercept signals and digitally move the ships' locations. Now The New Yorker has come out with a more in-depth article that confirms this. At some point, it could, and maybe already has, become a major headache for the Department of Defense, Google, Apple, Uber, autonomous vehicles and sailors. However, not all face equal threats.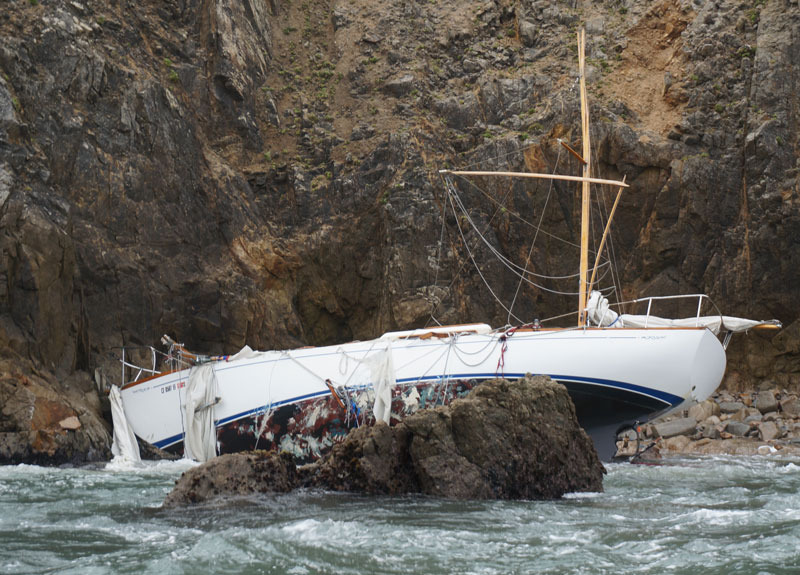 We asked Stan Honey how concerned sailors should be. He replied, "To spoof a GPS, a spoofer needs to be within line of sight of the vessel to be spoofed, and transmit signals that are stronger than the real GPS signals. The second part is easy because GPS signals are weak, but the first part is tough unless the spoofer is just trying to spoof GPS receivers in a small area, like near Putin. So, for oceanic cruisers, it is very unlikely for them to be spoofed when on the high seas. When they approach harbors it is possible, but ideally, by then, they would have alternate sources of navigation information like bearings on landmarks. It continues to be good seamanship to not rely on GPS alone when near land, and take and plot bearings on landmarks from time to time."
Stan and Sally are now cruising the occasionally foggy coast of Maine aboard their Cal 40 Illusion. Stan said they're "in Northeast Harbor now, headed to Winter Harbor tomorrow, still on our way east." Likely with both chart and GPS.
Receive emails when 'Lectronic Latitude is updated.
SUBSCRIBE