Meet Champion Hobie Sailor Ben Brown
Many of us have either fallen into or carefully sought out a fleet of racing boats that has those magic ingredients: fun boating experience, talented fleet members, competitive on-course racing, and off-the-water camaraderie. This is a profile of a young man who found all of this before he was even 10 years old. Ben Brown took his first ride on a Hobie 20 with his grandfather, Rafi Yahalom, on Fresno County's Huntington Lake in the Sierra Nevada mountain range. Although his memory of the first few sails is fuzzy, those sails began his lifelong interest in the twin-hulled icon, pushing him to compete at the highest levels of the class by the time he was finishing college.
Ben was raised in Los Altos, California, and he'd vacation with his family at Huntington Lake for what sound like sailing vacations. "I'm not sure I have an exact first memory of sailing. I think my grandpa and my mom had been sailing together on Hobie 18s and Hobie 20s since my mom was about 18 years old. So there are some early photos of me at about 5 years old at Huntington Lake — an absolutely beautiful place to sail. My grandpa would take me out on his Hobie 20. We'd go up there usually twice each summer, and that's basically where I learned to sail."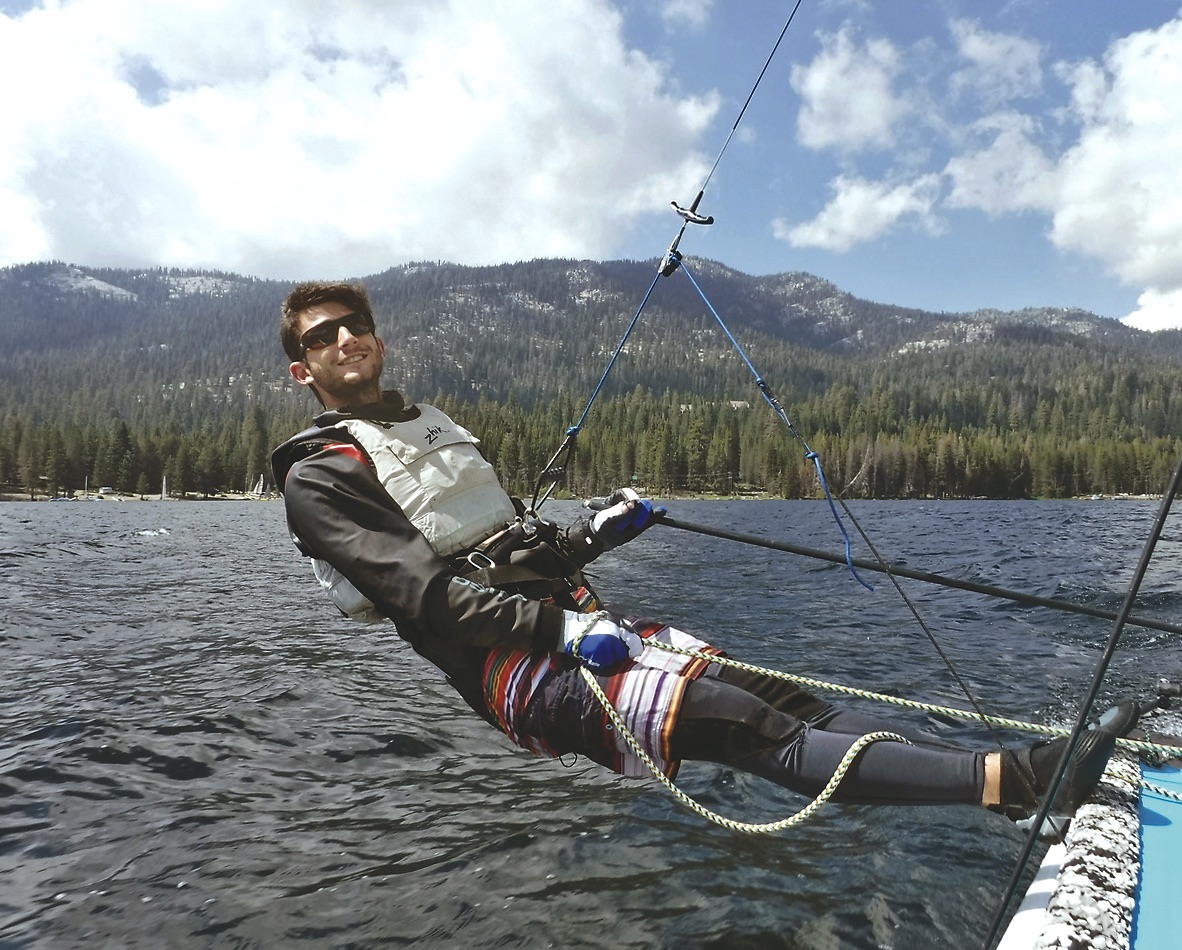 Ben didn't start racing for a few more years. As it turned out, his first race took place when he was 9 years old on a family friend's Hobie 16, again at Huntington Lake. It was an enjoyable experience that he found "interesting," and soon after that, he started rounding buoys with his older brother, Nate. But the experience lacked something, and Ben wasn't enjoying his time on the water as much.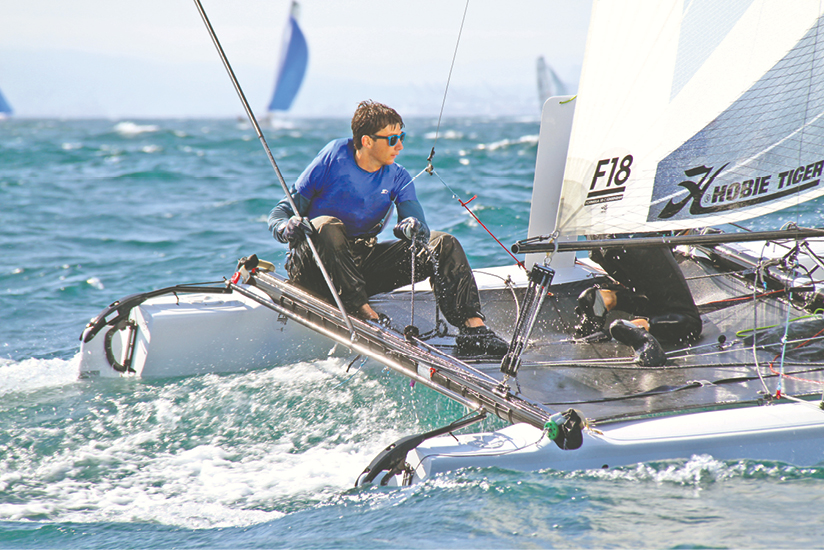 "Eventually, my brother and I got too heavy because, you know, we were both growing boys and the Hobie 16 is pretty weight-sensitive. That's basically when he kicked me off his boat," says Ben, laughing.
Read the rest of Ben's story in Latitude 38. We'll continue to follow the adventures of the cat sailors with a report from Ben's mom, Dafna Brown, about last weekend's Hobie Mile High Regatta on Huntington Lake. Look for her report and photos in Racing Sheet in the September Latitude.
Receive emails when 'Lectronic Latitude is updated.
SUBSCRIBE