Good News
During the month of June, a lot of good news crossed the Latitude 38 Racing Desk. First the Richmond and Benicia Yacht Club beer cans started up. Corinthian YC kicked off their Friday night series on the 26th with a non-counter, to help the sailors shake off the long months of sheltering away from the race course.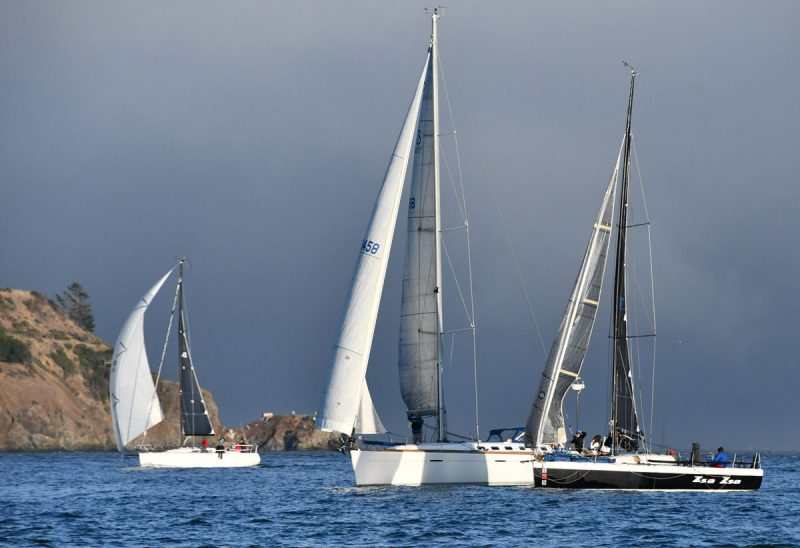 In a news flash on Thursday, we announced that the Coast Guard has reinstated the blanket race permit for yacht racing in the Bay Area. On Saturday, the Singlehanded Sailing Society was finally able to send solo racers around the Farallones, after having had to postpone twice. Thirty skippers signed up. Twenty-five made it through the drippy fog to the start. (We'll have more on that race in the August issue of Latitude 38.)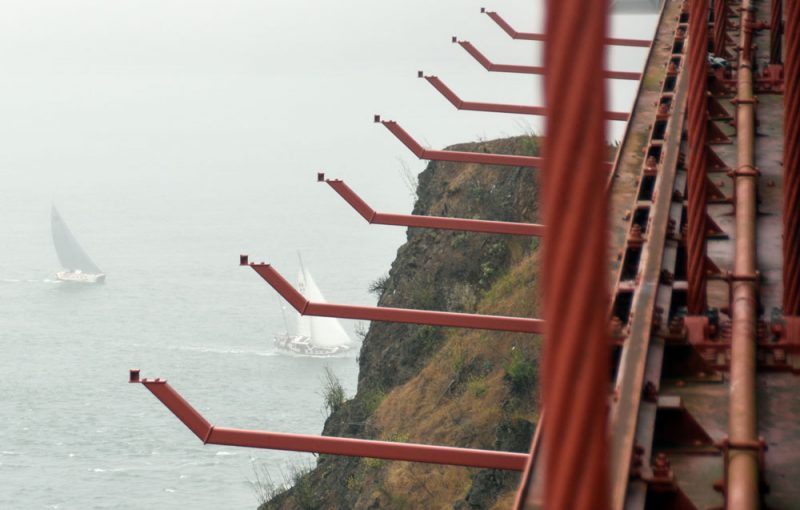 Now to figure out whose races are on, and which organizers are still holding off.
San Francisco Bay
Among a flurry of Fourth of July races, Tiburon YC has canceled the Brothers & Sisters Race. SFYC's July 4 Fireworks Folly Pursuit Race is still on the books, as are their Hart Nunes Regatta for Mercurys and the Belvedere Classic and Great SF Schooner Race, both scheduled for July 11. (Sorry, after we posted this we received an email that the Hart Nunes has been canceled.)
Encinal YC is planning to host the YRA's Encinal Regatta (ex-2nd Half Opener) on July 25-26. Encinal's Summer Twilight races will start on Friday, July 3.
St. Francis YC is now accepting registrations for the Elvstrom/Zellerbach Regatta for invited dinghy classes on July 18-19. Their evening race series for J/22s on Wednesdays, kiteboarders on Thursday, and windsurfers on Fridays are on the calendar for July.
South Bay
On Thursday, we received this very welcome message from Tom Borgstrom at Sequoia YC in Redwood City: "Sequoia will be holding its first (and hopefully final!) Quarantine Cup Series, with six weekend races from July 4 through October 11.  Registration will open today on jibeset.net. Anja Bog will be the series Race Captain.
"Sequoia is also excited to announce the return of its Wednesday Night Sunset Series, with 14 races between July 8 and October 7. Registration on jibeset.net will be opened soon. Mark Wommack will be the series Race Captain.
"The race committees intend to offer one or more shorthanded and fully-crewed divisions for each of these series. Note that access to the club will be restricted and no pre-race or post-race events will be held. Both series will be conducted under new rules intended to enable social distancing for limiting the transmission of COVID-19 and to comply with San Mateo County health orders.  Please see each NOR and SIs for more details, as well as the latest San Mateo County Health Orders here.
"One of the new rules will be that all crew must wear a face covering, except when:
Singlehanding.
All crew are part of the same household or Social Bubble as defined in the Health Order."
Lake Tahoe
On Lake Tahoe, South Lake Tahoe Windjammers YC has races planned on July 5 (Funette), July 12 (Howard Stevens), July 19 (Southern Crossing) and July 26 (Doublehanded Races) — all Sundays. Their Wednesday nighters have launched too.
To the north, Tahoe YC (in Tahoe City) will run the Trans-Tahoe Regatta on July 11-12. They too are sailing Wednesday night races, and they offer a Monday night series for Lasers. They were to have hosted the Laser Pacific Coast Championships on July 24-26, but that's been canceled.
And More
Many more fine races are filling the starting gates and rarin' to go, ears perked for the starting gun. Find more in our Calendar, coming out in the July issue of Latitude 38 on Wednesday, and in the 2020 Northern California Sailing Calendar and YRA Schedule.
Not on the Ocean, but Online
Thanks to efforts by Pacific Cup skipper Rebecca Hinden, the Pac Cup will cross the Pacific after all next month — just not in real life. Instead both erstwhile official entries and everyone else will be able to simulate a sail to Oahu. SailOnline.org will provide the platform for a Virtual Pac Cup. "Guide your race machine in real time from the Golden Gate Bridge to the welcoming arms of Kaneohe Bay," says the press release. Registration and practice racing are open now, and the 'race' itself will start on July 2. Pacific Cup YC will be dishing out prizes in two categories:
General/Overall Prizes and
2020 Entrant Prizes. The latter are for skippers, owners, and crew signed up in the 2020 race.
Sign up here: www.sailonline.org/community/accounts/register.
My Pac Cup
PCYC is also offering a series of webinars entitled My Pac Cup. These are more personal stories than how-to seminars. The webinars will be held on the second or fourth Wednesday of each month at 7 p.m. Here's the July-August line-up:
Receive emails when 'Lectronic Latitude is updated.
SUBSCRIBE