When Frigate Birds Tire of Flying
Frigate birds are an oddity among seabirds in that they never go into the water. Indeed, if a frigate does somehow end up in the drink, it will likely drown in short order. Easily ID'ed by their black plumage, forked tails and up-to-7-foot wingspan, frigates feed in one of two ways. One is to fly to within inches of the surface and snatch fish in their hooked beaks. The other — which we almost hate to admit can be quite entertaining to watch — is stealing food from other birds in mid-air. All these traits make them excellent fliers.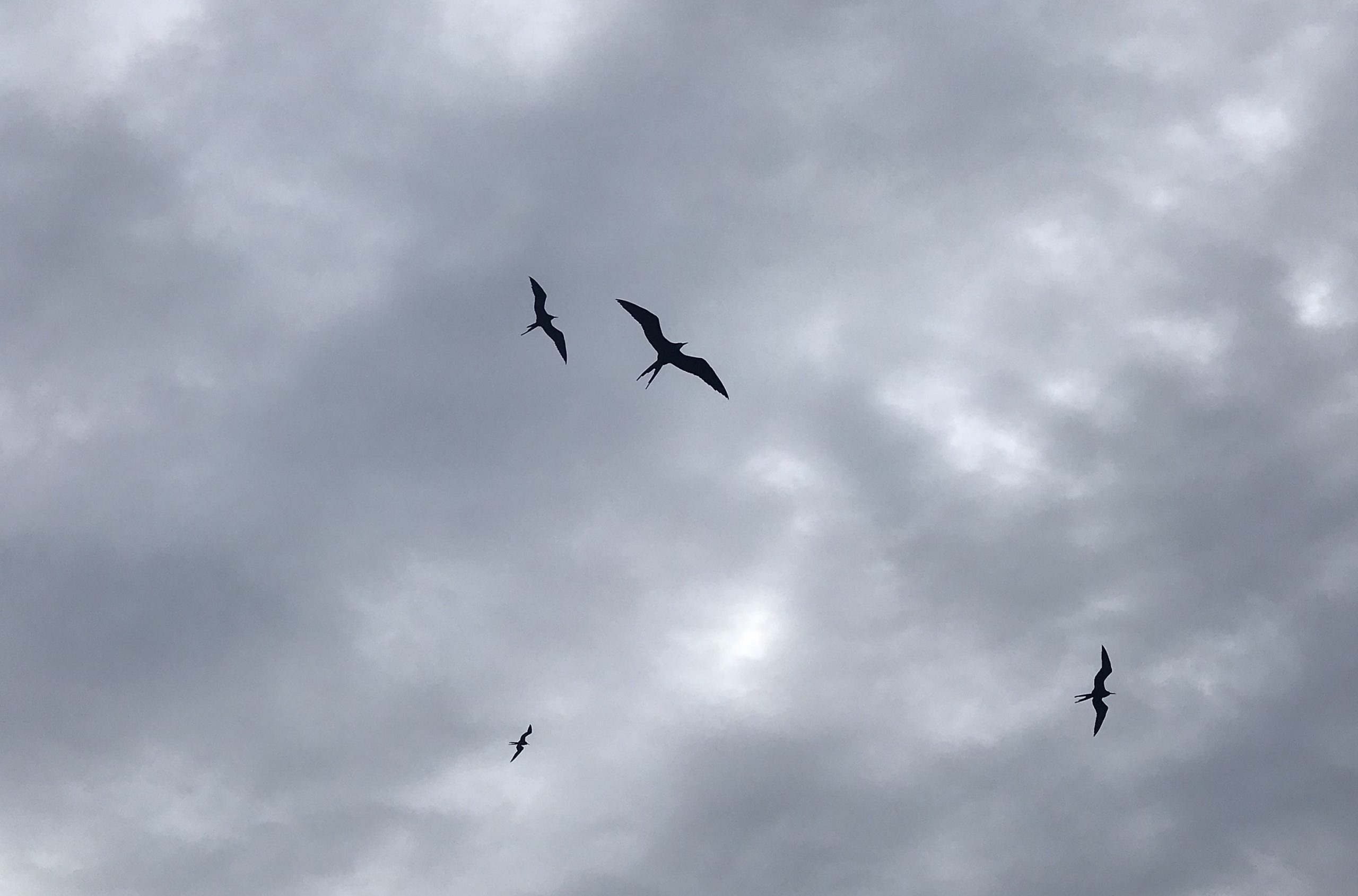 Most of the time, anyway.
Rowan and Vikki Fennel (along with daughters Lucy and Emmy) had an encounter with a frigate bird while southbound across the Papagayo wind zone in Nicaragua on their Bay-based Bavaria 46 Taliesin Rose. "We were sailing along at night in beautiful 15-knot beam reach conditions when a large frigate bird attempted to land on our swaying mast — and miscalculated," remembers Rowan. It slid down the leeward side of the sail and ended up in a heap on deck.
"It tried to take off, but was hindered by lifelines and lashed surfboards . . . so it waddled back to the cockpit coaming, regurgitated a large, nasty fish, and tried again." Still stymied by lifelines and a dodger in its flight path, it leapt into the cockpit — then hopped down the companionway into the main saloon! A very surprised Vikki sprang into action, expertly casting one of their daughters' blankets over the monstrous bird – and handing the squirming mass back to Rowan in the cockpit.
"I took the bird to the rail, removed its special cape, and flung it as high into the darkness as possible," he says. "It flapped once, fell almost to the water, flapped again — and off it went. Whew!"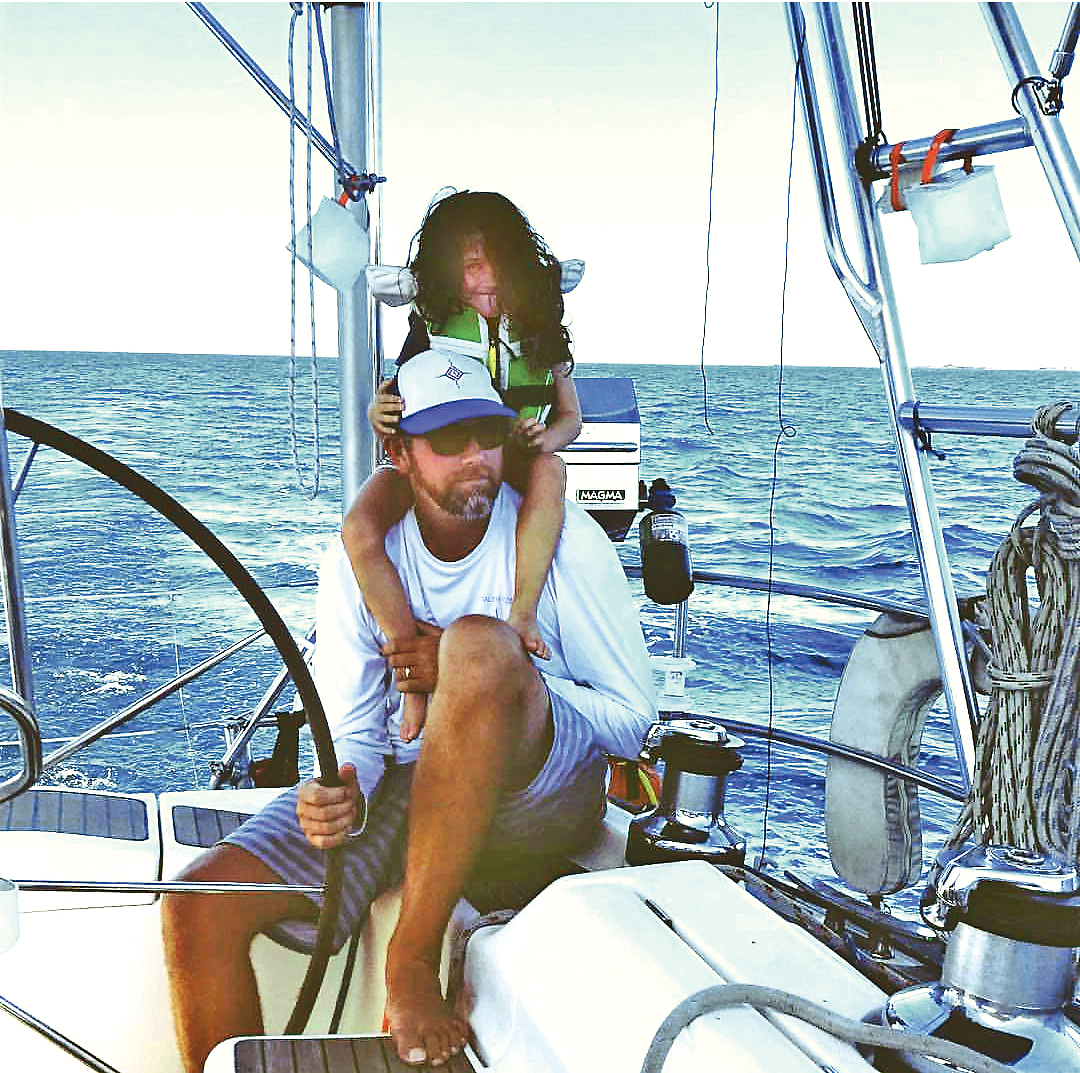 We're publishing a feature story on the Fennels' cruising adventures in next month's Latitude 38, which is now only a few days away! When you get your edition, flick over to Changes for the full story.
Receive emails when 'Lectronic Latitude is updated.
SUBSCRIBE