Last month we received an email with this in the subject line — ɐᴉlɐɹʇsn∀ ɐʇʇno ʇɥƃᴉɐɹʇS. We all know the Aussies are referred to as being "down under," but do they actually write like that? Either way, we were curious and wanted to know what the heck was going on. After following a few links we discovered that while most of the 38 teams that have entered the R2AK (Race to Alaska) are from the USA and Canada (France and the UK boast one team each) two teams are from Australia.
The Aussie teams, Vegemite Vigilantes and Team Fire Escape, are set to start with the rest of the race fleet on Monday, June 13, in a bid for the first-place cash prize of $10,000. Second place wins a set of steak knives. (No, really!)
The four-person team named after Australia's national food, Vegemite, is from Wynnum, which lies on the Queensland coast, slightly southeast of Brisbane. Andrew de Bruin, Scott Wallingford, Trevor (Zam) Bevan, and Norris Comer have entered a 24-ft 3-inch-long Corsair 760 Sport (a trailerable trimaran) and will operate a pedal-powered propeller system. And with the whole premise of the R2AK being that vessels are not allowed to have an engine, the pedal-powered option sounds like a good alternative. Of course the Corsair is actually a sailboat, but no one has mentioned hoisting the sails. We can only assume they are part of the team's plan.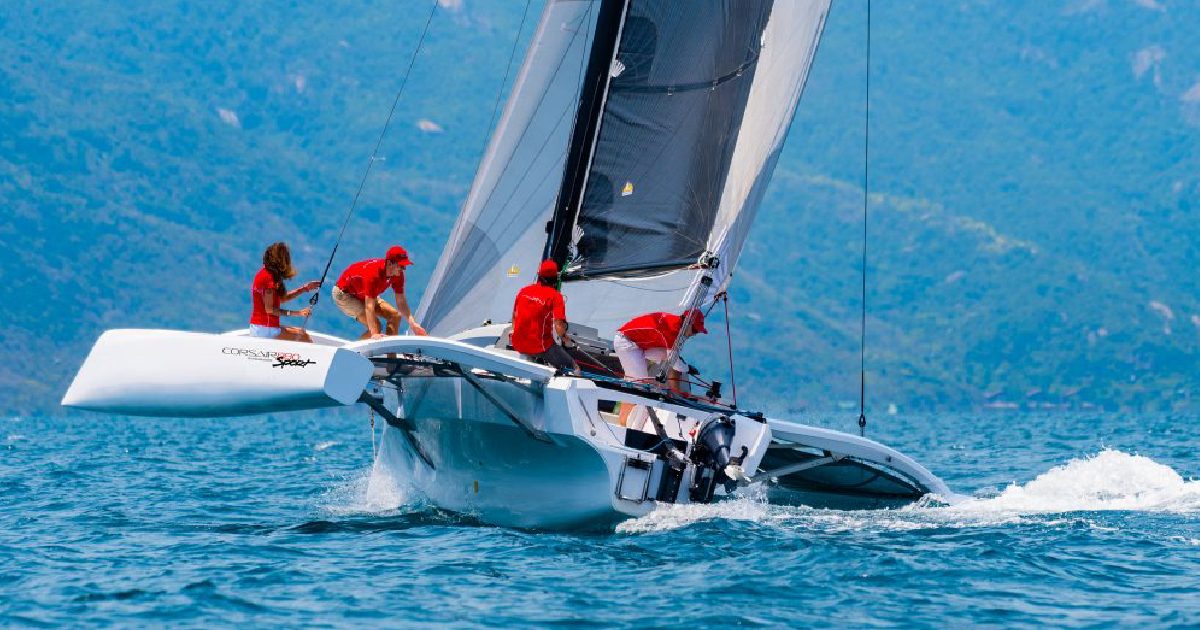 Another "not allowed" item on the R2AK rule page is pre-arranged support — "no support boats, no food drops, no guy you call for information or that other guy you hired to stand on the shore and hand you cups of Gatorade. The deal is that you can have help along the way, just nothing you pre-arranged and whatever you do has to be available to the other racers too."
It all sounds hardcore, and it no doubt is, given the competitors have to travel 710 miles to reach the finish line in Ketchikan, AK; that's after they successfully complete the "proving ground" — a 40-mile sprint from Port Townsend, WA, to Victoria, BC, Canada.
The other Australian crew is Team Fire Escape. Stuart Sugden, Stephen Colman and Robert Killip, who are from Kalaru, New South Wales, will use pedal drive to operate their Cal 20. (Again, what about the sails?)
Listed among the USA teams are three from California, including one from San Francisco. Team Let's Row Maybe? is Michelle Choy and Carling Zeeman, who will row a 22-ft-long Merry Sea rowboat.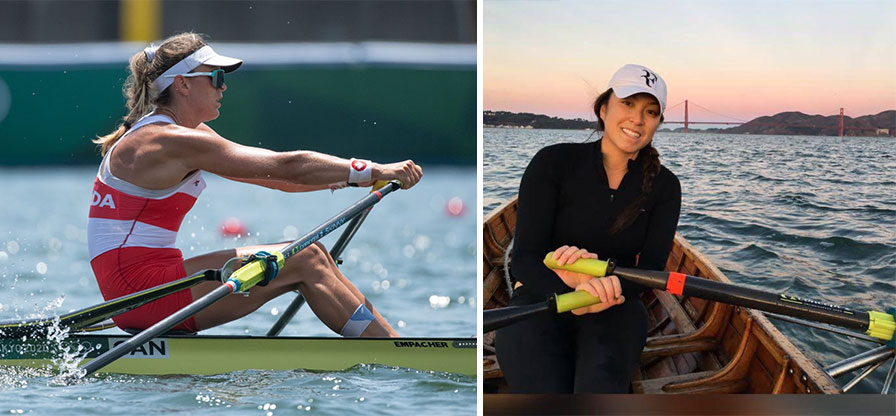 The R2AK is a "self-supported race" with no supply drops and no safety net. Teams that apply are scrutinized and vetted for their ability not so much to reach the finish line as to survive. In 2019, 45 teams were accepted and 25 finished.
The Race to Alaska is a project of the Northwest Maritime Center in Port Townsend, WA, a 501(c)(3) nonprofit organization whose mission is to engage and educate people of all generations in traditional and contemporary maritime life, in a spirit of adventure and discovery.
You can learn more about the R2AK and follow the teams' progress at www.r2ak.com.
Receive emails when 'Lectronic Latitude is updated.
SUBSCRIBE