Latitude 38 Golden Tickets Keep Appearing
Sailors make great winners, in more ways than when winning races. We know this because they keep finding Golden Tickets in Latitude 38 magazines. "What is a Golden Ticket?" you ask. It is a ticket that has been popped into the magazine at the time of printing, and we have no idea how many are out there, or which magazines they are in. It's a complete mystery to us.
Peter Veasey found his ticket in his May issue, which he picked up at Fortman Marina in Alameda. He's a retired Merchant Marine officer and has been sailing on the Bay since 1968. Currently Peter has a Catalina 27 and a mini 12-meter.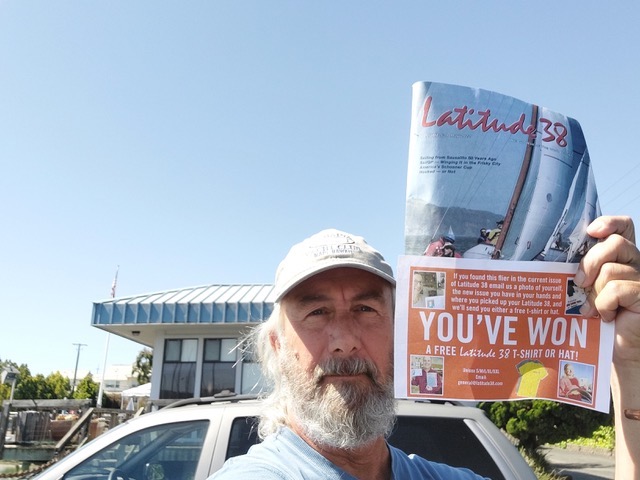 And just to show how randomly the Golden Tickets are shared in the pages of the magazines, Paul Ryfa from Benicia also found his in the May issue.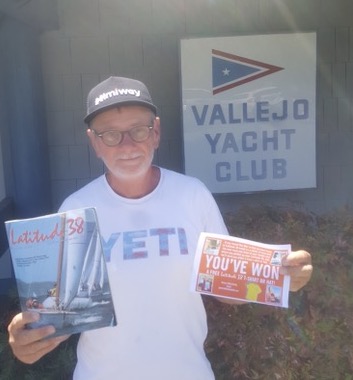 Paul came to California from Boston in 1994 and crewed on an Express 37 out of Vallejo Yacht Club. He then bought himself a Cal 25 and raced out of the Benicia Yacht Club. He's also crewed on an Olson 25 out of Richmond in one-design races, and is currently aboard a Contessa 33, Warwhoop, in Benicia. "Sadly, Warwhoop was damaged last Thursday [in May] during the weekly beer can race," Paul added.
Richard Treat from Antioch found his Golden Ticket a little earlier in the year when he went to Berkeley Marina, which is where he keeps his Pearson 26.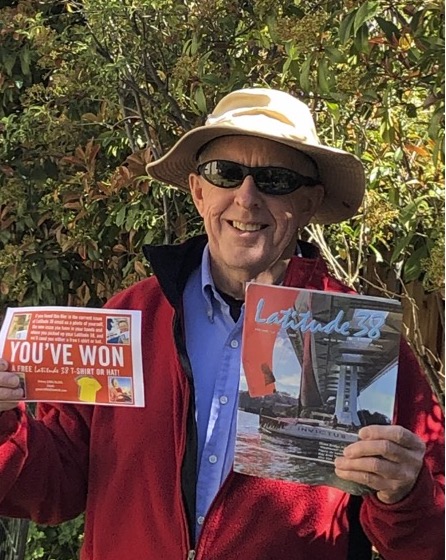 Andy Bongiorno went to the Blue Pelican store in Alameda to get his copy of our famous magazine, and found the Golden Ticket inside.
Andy is currently a partner in a Beneteau 305 that is berthed at Brickyard Cove Marina. He and his partners participate in the RYC Wednesday night beer can races and are signed up for this weekend's Delta Ditch Run.
"I have owned a Laser II, Catalina 22, and a J/24 since I have lived in Oakley. They have mostly been daysailed on the Delta, and I have participated in two Delta Ditch Runs, a Franks Tract Regatta, and a Vallejo – Brothers race on the J/24."
Above are four happy sailors who are also winners. To get your free Latitude 38 hat or T-shirt, look for the Golden Ticket in your next issue of Latitude 38. Don't know where to get one? We can mail you the magazine each month — subscribe here. Or, you can head on down to your nearest or favorite distributor and pick one up in person — which is fun too, because then you get to have a chat with everyone along the way!
Receive emails when 'Lectronic Latitude is updated.
SUBSCRIBE