The pages of Latitude 38 are often filled with rambunctious adventures, competitive races and other dramatic aspects of sailing. However, we never forget how much we enjoy the simple pleasures and adventures that can come from sailing with friends close to home. In the December issue, we shared Al Fricke's tale of 'old men', written with a wink and a smile, about a local cruise with his regular sailing fleet.
The Plan, concocted over the course of several of our weekly Salty Swabs and Sailors Zoom meetings, was to sail three boats to Fort Ross Cove, with stops at Drake's, Tomales, and Bodega bays. We'd spend the first night, October 5, in Horseshoe Cove and ride the morning ebb to get a good start. Jubilee promised to catch a salmon big enough to feed the fleet on the way up. There would be complicated exchanges of crew in Tomales and Bodega Bay.
The Boats: O'Neil's 1984 Ericson 38 Lagniappe, Pate's 1984 Endeavor 38 Trilogy, Al's 2000 Catalina 36 Jubilee.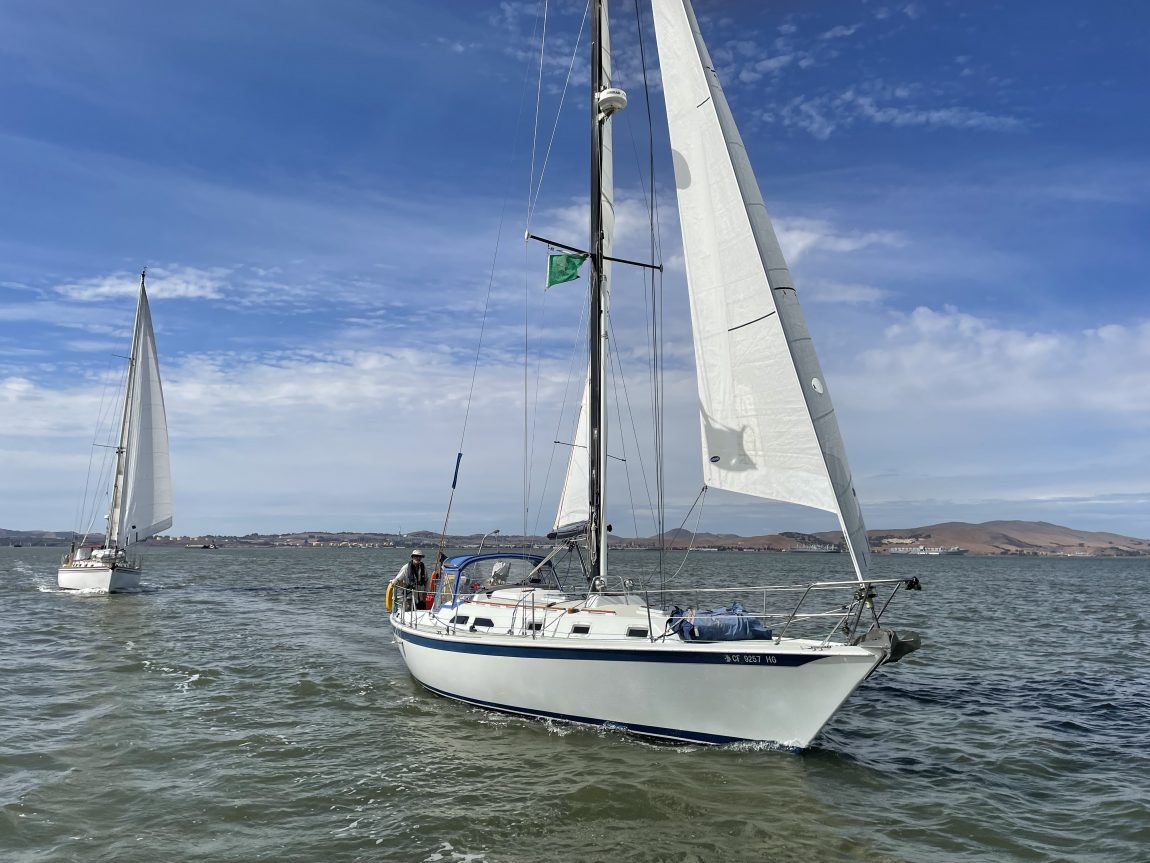 The two boats that could not make this sailing adventure were Dick's 1981 Bristol 29.9 Dilemma due to prior commitments, and Ken's Slow Lane because a) she is not a sailboat, but rather a 38-ft Dutch steel-hulled power cruiser and b) she is currently in Holland after too many adventures on the Elbe River. It should be said that swab Dave's C&C 38, Irish Melody, was not there either because, lamentably, he sold it in the Philippines in 2011.
Average age of the nine regular members of the Salty Swabs and Sailors group is a sprightly 80. All have sailed as crew or owners in many parts of the world. Trilogy sailed in the 1996 Baja Ha-Ha. Several of us have done Ha-Ha's on other boats. Jubilee even did a SoCal Ta-Ta a while back. We all do our own engine and boat maintenance.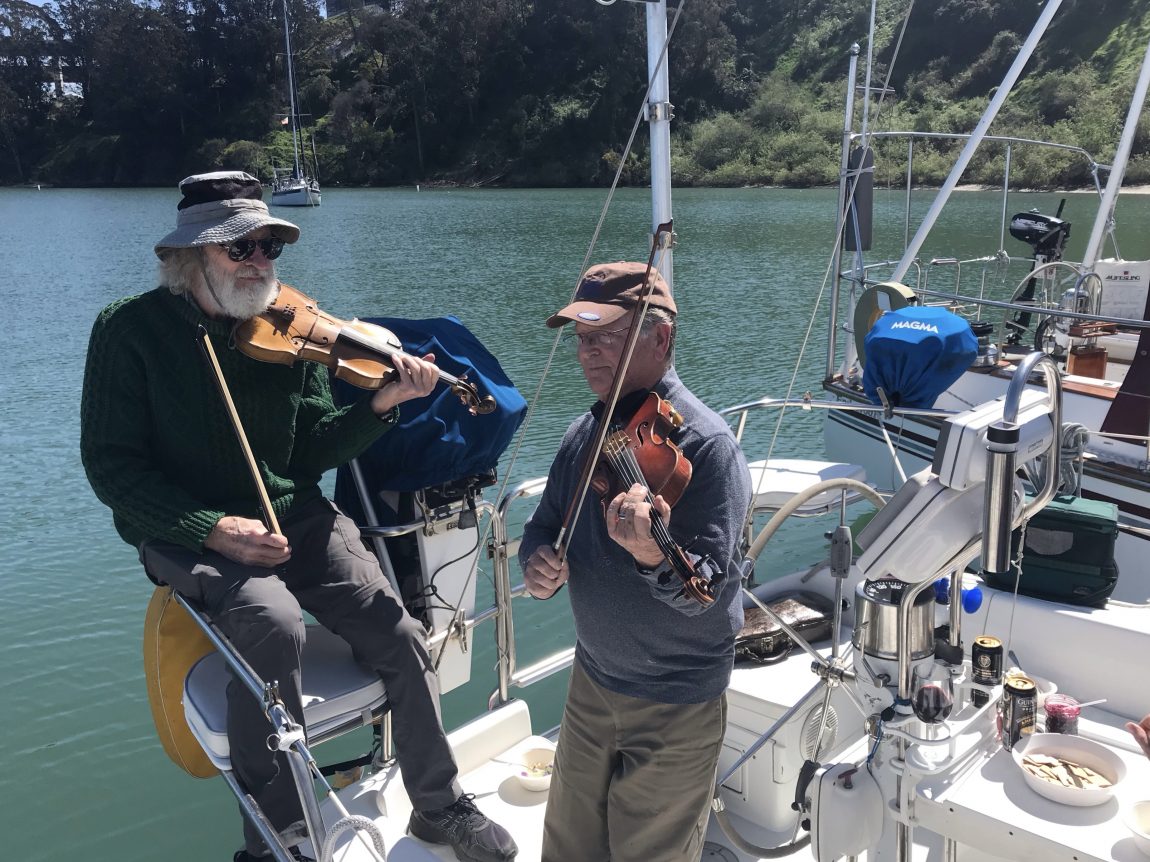 Berkeley Rotary Club, as it happens, is the common denominator for this intrepid group, though Al is only an honorary member. All of us have done various humanitarian projects through Rotary. These have included refurbishing schools in the vicinity of Chacala, in the state of Nayarit. Several of us have great memories of anchoring our own boats fore and aft in the little cove that is there. There are plans for future projects. Old people do good things!
The Salty Swabs and Sailors are wise and flexible, though their wives would argue otherwise. With the three boats riding peacefully at anchor on the night of October 5 as planned, the already-sketchy weather forecast via NOAA and Windy kept deteriorating. Something big was coming, with advance swell and waves already 14 feet every 12 seconds off Pt. Reyes. Against all of our youthful instincts, wisdom prevailed and the decision was made to head up to Potato Slough in the Delta the next morning.
Continue reading at Latitude38.com.
Receive emails when 'Lectronic Latitude is updated.
SUBSCRIBE