Richmond Yacht Club hosted their annual Sail a Small Boat Day last weekend, and based on the following account from RYC's Laurie Davis, the day was a great success.
Saturday, December 4, on the Richmond Riviera started out cold and overcast with the occasional zephyr drifting over the glassy waters at Richmond Yacht Club. Small-boat skippers and numerous volunteers were showing up for the 29th annual Sail A Small Boat Day, which the club hosts to introduce people in the Bay Area to small-boat sailing. It is open to people of all ages and abilities, no experience required.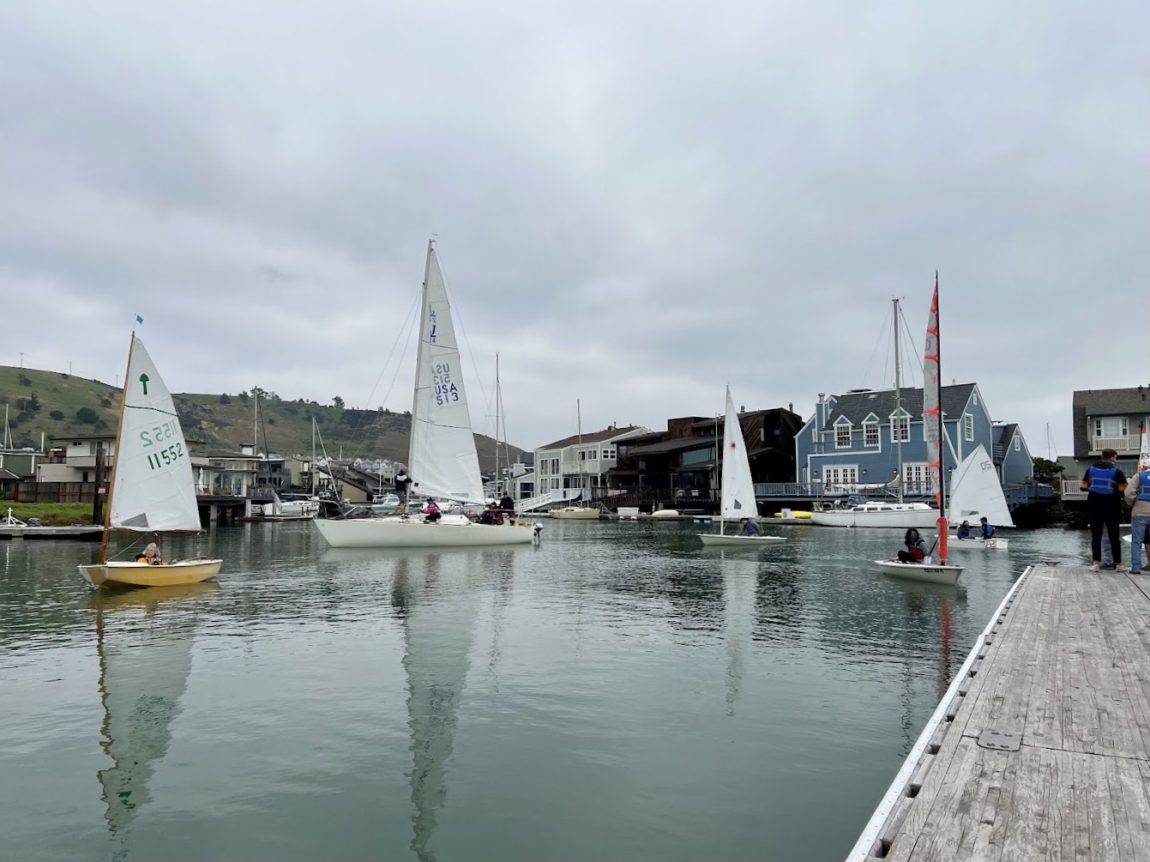 By late morning the sun was out and a patchy breeze was trying to fill in. People looking for sailboat rides were checking in, getting life jackets, and lining up on the dock to try out boats. All attendees 12 and older were required to be fully vaccinated, and masking protocols were in place, but this didn't dampen anyone's enthusiasm.

This year the smallest boat was radio controlled, and the largest was a beautiful Alerion 28. Two Richmond juniors rigged a J/22 and several single- and doublehanded dinghies. The Ultimate 20, J/22, J/24, and Alerion were very popular with family groups, and the Mercury, VX One, Wylie Wabbit, and pink International 110 never stopped moving all day. The RS Aero, Laser, Byte and El Toro fleets splashed boats for people to try out, and there was also an Opti, RS Teva, Club 420, Flying Junior, and RS Feva on the water. As sailors do, skippers made the most of the light breeze. An International 14 even made a late appearance.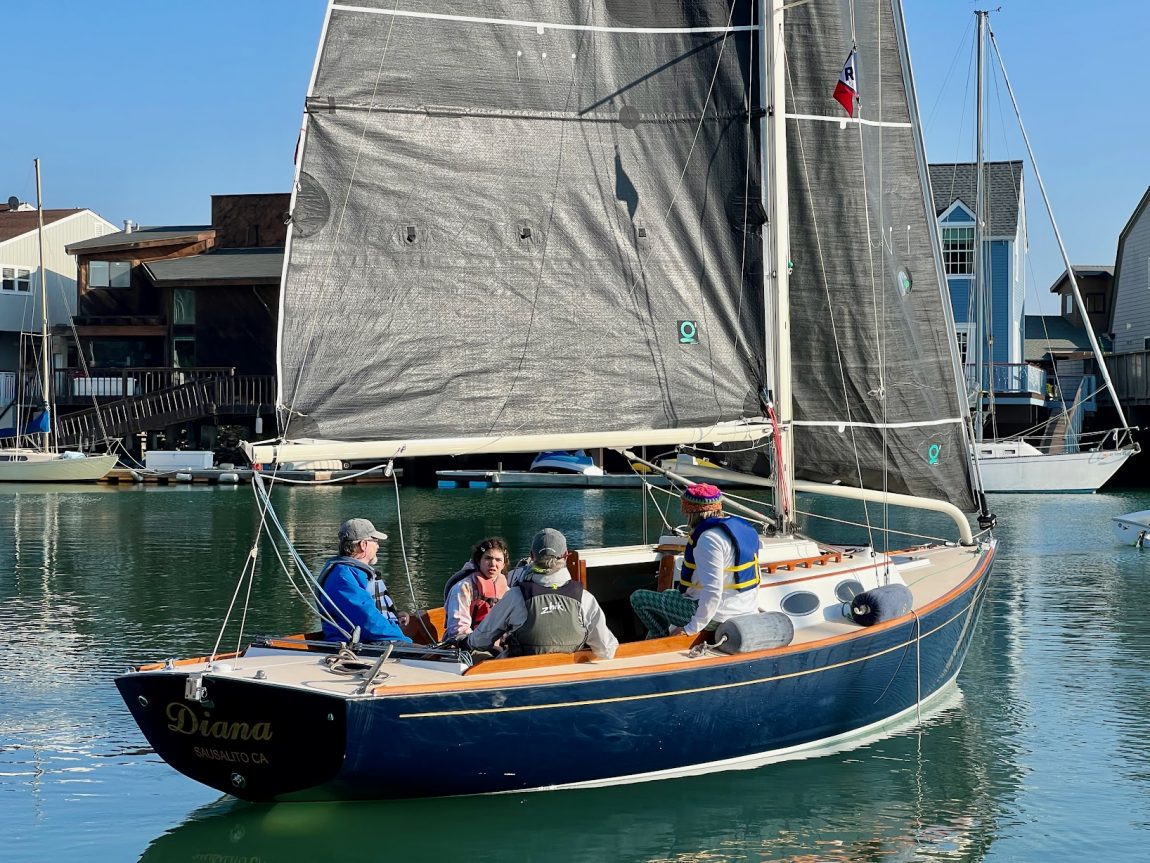 About 115 people showed up to try out boats, 43 of them kids. One girl who signed up said she wanted to sail every boat there; maybe she did! An octogenarian who was sailing for the first time said it was on his bucket list. One enthusiastic Labrador decided to go for a swim amongst the dinghies, and many people enjoyed a free hot dog lunch.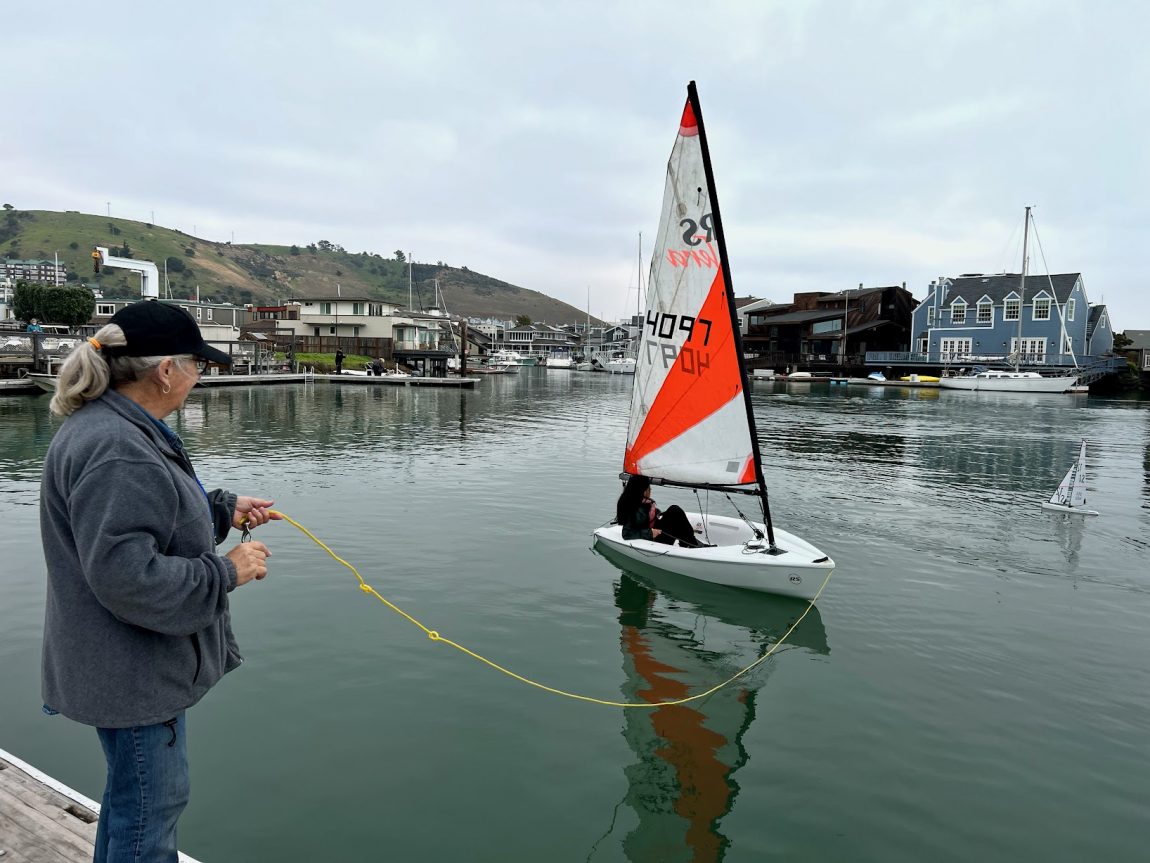 Several skippers and many of the other volunteers commented that their favorite thing about this event was seeing first-timers have the "aha" moment, realizing how much fun sailing is, returning with a big smile on their face and wanting to do more. That is, after all, the point!
As well as taking the above and dozens more photos of the Sail a Small Boat Day activities, Toshinari Takayanagi captured this time-lapse video of the comings and goings at the dock.
Receive emails when 'Lectronic Latitude is updated.
SUBSCRIBE