Jibeset founder and developer Ray Irvine sent us a note the other day to alert us that the regatta scoring website turns 10 this month.
Parsing the Data
"Jibeset now has 10 years of data around racing on the Bay for clubs that use Jibeset," says Ray. "It shows some interesting facts:
The number of boats that race at least once a year is between 650 and 700 every year.
About 25% of the boats that race in any year do not return the following year.
About 25% new boats appear each year, keeping the total between 650 and 700.
Boats register in 2.5 regattas or races per year. [We presume that's an average.]
Around 160 boats have raced one time or more in each of the last five years.
Data does not vary much across clubs."
Registrations naturally dropped in 2020 — but not as much as you might expect. In 2019, registrations via Jibeset totaled 1,725. In 2020, that number was 1,353, despite the pandemic and the consequently fewer regattas and fewer active organizations.
Noting item 2 above, Ray posed this question to our readers: "Why is there so much churn? Crew availability, boat costs, race costs?" We invite you to comment below. Please include your full name, the name and model of your boat (if any) and your homeport or town.
A related question for race chairs might be, "How do you decide what to charge for the entry fee?" If you comment on this question, please include your full name, the name of the organization you represent, and your role in that organization.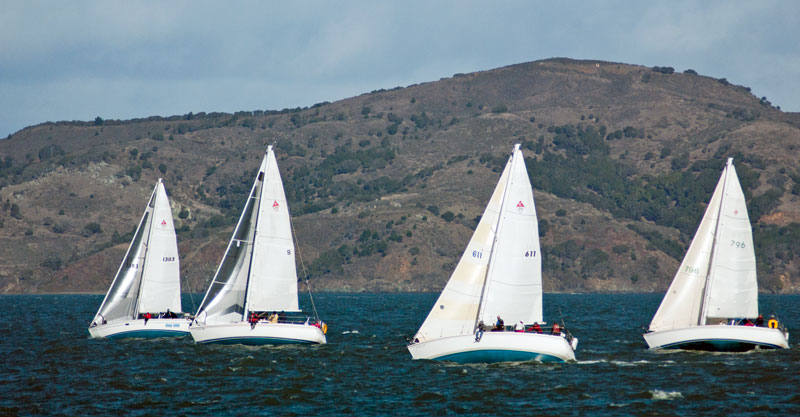 Real Time Boat Tracking with AIS
An added feature on Jibeset is tracking of boats with AIS in real time. An example is the OYRA Jr Waterhouse race on July 10, 2021.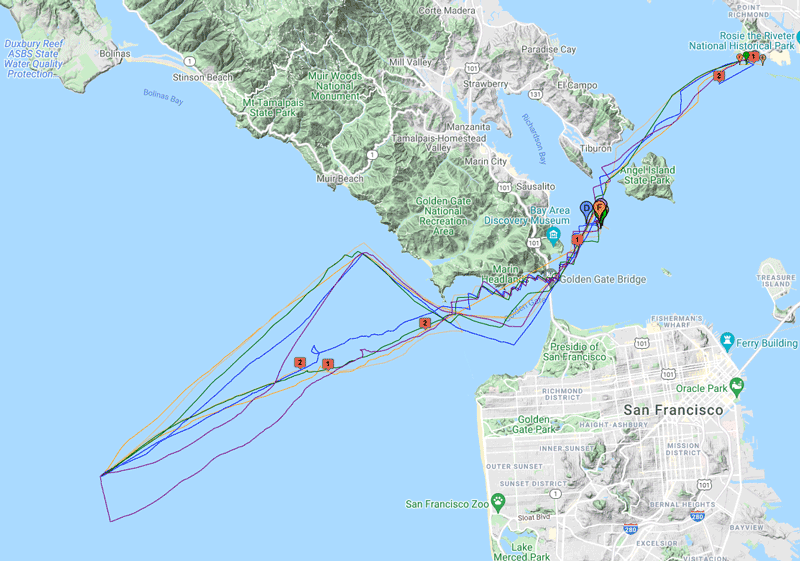 Right now, you can track some of the racers returning from the Singlehanded Transpacific Race on Jibeset here. The Transpac Race to Honolulu (the second starts go off today, and the last, fastest boats will start tomorrow) is using the more costly YB Tracking (aka Yellow Brick), and the Yacht Scoring system employed by big-ticket events. What we like about Jibeset is that it's homegrown, developed in partnership with the race organizers who use it, easy to use for race committees, racers and media types (we're all three), and the cost is affordable for the most modest of clubs. Though Yacht Scoring is excellent, it's not for everyone, and we prefer Jibeset to Regatta Network in all three of the roles we mentioned in the previous sentence.
Congratulations to Ray on the 10-year anniversary!
Receive emails when 'Lectronic Latitude is updated.
SUBSCRIBE