NOAA Predicts Another Above-Normal Atlantic Hurricane Season
"June too soon, October all over." — that's the phrase that's sometimes shared to give an indication of when to expect hurricanes in the Atlantic. However, NOAA quotes the season as running from June 1 to November 30.
It's now mid-July and to date we've seen five named storms make their way through the Atlantic basin region, the first of which, subtropical storm Ana, was the subject of an advisory notice on May 22 — nine days before the season's official start. As far as actual hurricanes go, last week's Tropical Storm Elsa became the first official hurricane of 2021. Elsa (any reference to the intimidating snow queen in Disney's Frozen?) became the subject of an advisory notice on the evening of June 30, and was dropped on July 9. During that time she was forecast to track along the entire US East Coast. Elsa brought destructive winds, torrential rains and flooding, and was responsible for one death. Fortunately she dissipated before she could create more havoc.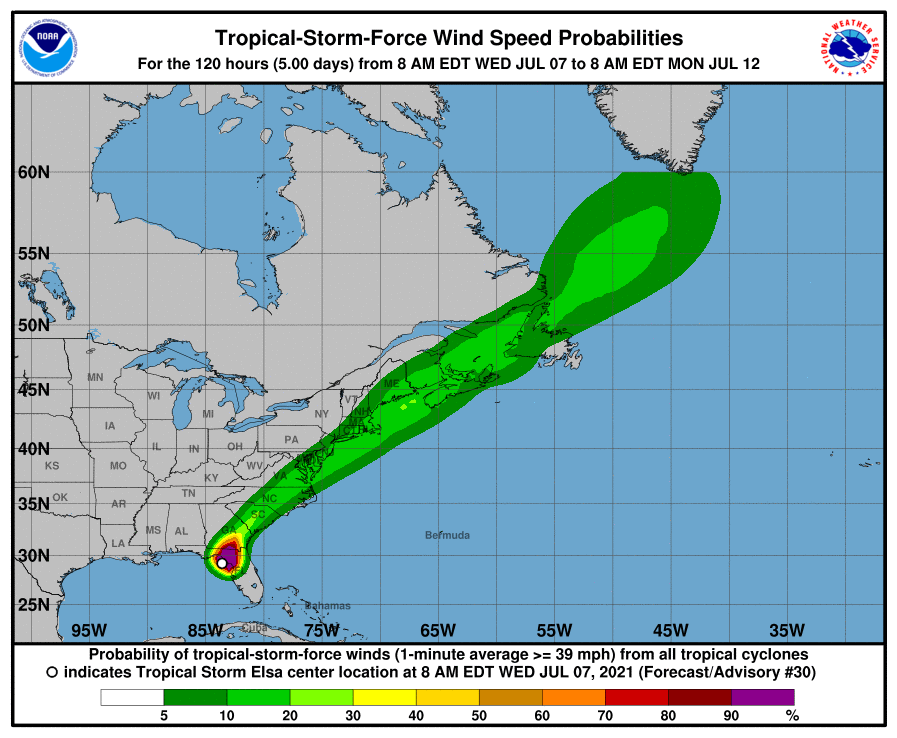 So what can we expect for the remainder of this year's hurricane season?
In May, NOAA reported that its Climate Prediction Center was expecting another "above-normal" Atlantic hurricane season, though they did not expect it to reach the historic level of activity reported in 2020. (Of course! That was 2020 after all.) Specifically, the forecasters predicted a 60% chance of an above-normal season, a 30% chance of a near-normal season, and a 10% chance of a below-normal season.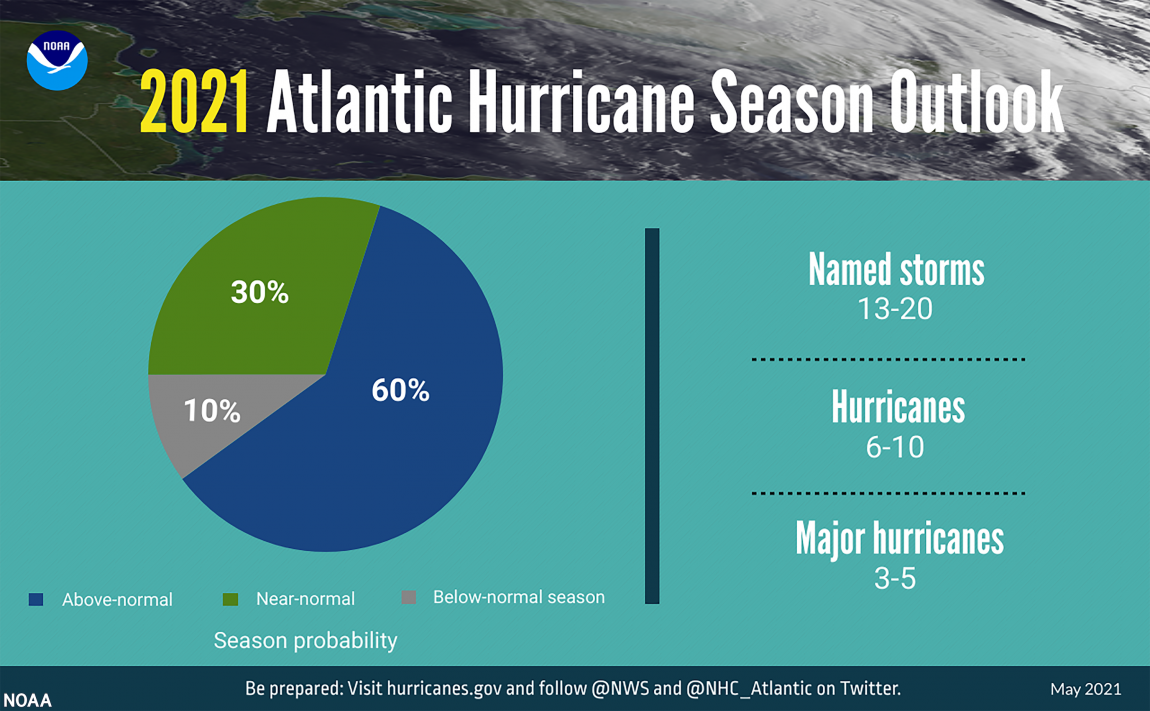 In relatable terms, that means we could expect a range of "13 to 20 named storms (winds of 39 mph or higher), of which 6 to 10 could become hurricanes (winds of 74 mph or higher), including 3 to 5 major hurricanes (category 3, 4 or 5; with winds of 111 mph or higher)." NOAA published these figures with what they wrote was "70% accuracy."
What does this all mean? As usual, if you plan to be sailing on the East Coast, be rigorous and thorough in your passage planning and preparation, and pay particular attention to weather forecasts. Even if you're just heading out for an overnight.
On a slightly different note, have you ever wondered who chooses the names for the season's hurricanes and storms, and how? We have, and we came across this page on The Old Farmer's Almanac website that answers exactly that question. Now we have an idea of not only what to expect from this year's Atlantic hurricane season, but also what the weather systems will be named.
Receive emails when 'Lectronic Latitude is updated.
SUBSCRIBE