Robert and Cappy Larson were enjoying a pizza lunch at Angel Island when things suddenly got a little soggy. Robert wrote us with this story.
First, thanks to KKMI for the haulout a couple of weeks ago at midnight. The encapsulated keel of our Gulfstar 37 Wanderlust was breached by a mooring chain at Angel Island (think chainsaw). Without the Coast Guard arriving in five minutes, Vessel Assist taking over 45 minutes later and towing us to Richmond, and KKMI hauling at midnight … it would have been a different story. We were lucky.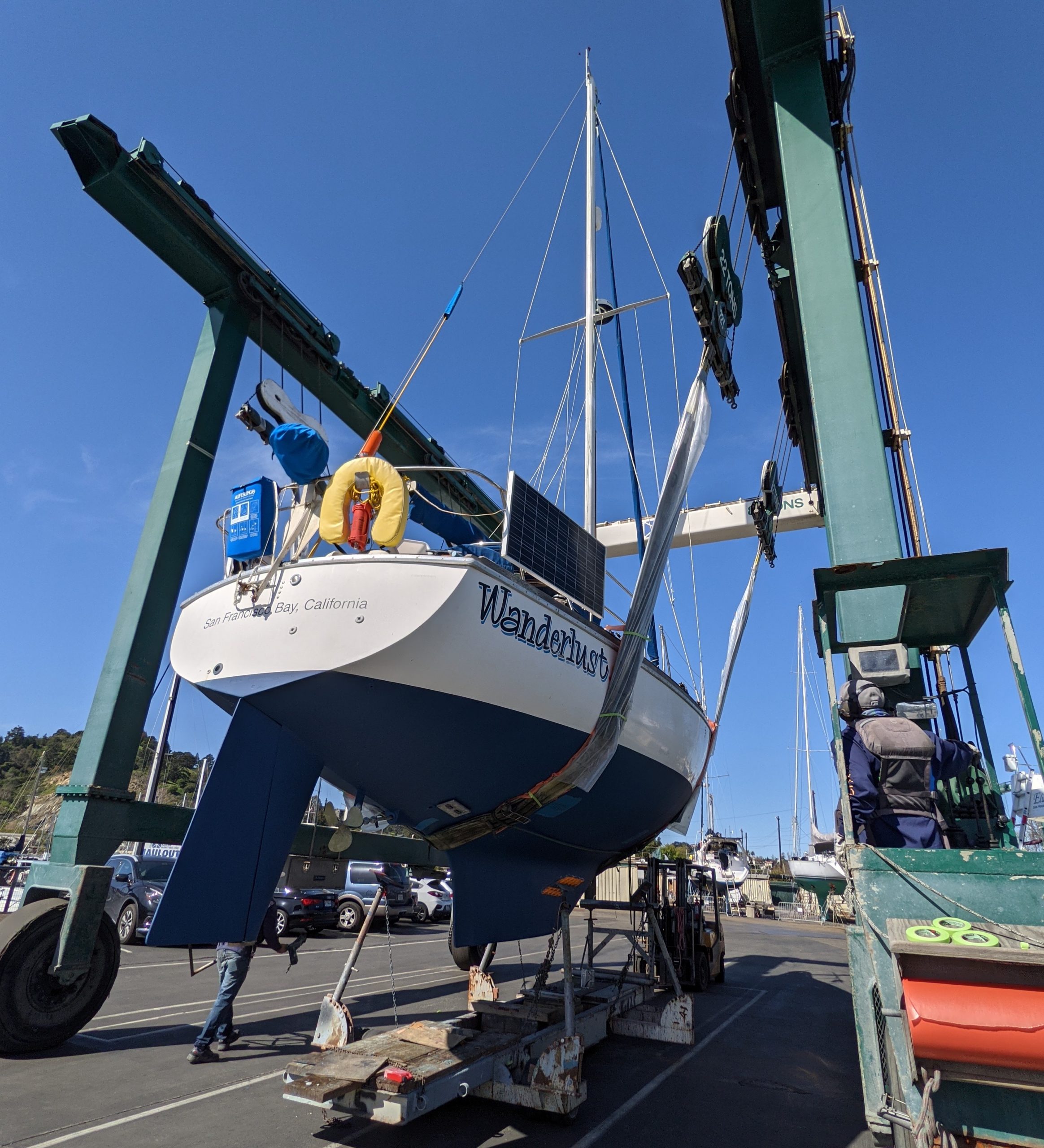 We've been to, and moored at, Angel Island many times. We were prepared with two Hook & Moors, at both bow and stern. Our stern line was a "temporary" floating line to help keep it out of our prop. We typically get into place and swap out the floating line for a regular three-strand line. Have done this many times.
It was one of those awful-wind, awful-current, and falling-tide days (we draw 4ft 9in). Despite the conditions, we first docked to pay our fee. That took a while (wish there were a way to pay remotely and not dock, then moor). Next, out to the moorings. It took us a couple of tries, but we finally were connected fore and aft, but could not get ourselves centered between our two mooring balls. We carry long lines and were pushed toward our starboard so far that we had the adjacent mooring ball at our side, but couldn't budge the boat. I figured we'd wait for the conditions to settle down and the tide to rise and we'd be fine.
Apparently the chain from the ball to our side was diagonal behind our keel. We didn't hear any untoward noises other than the ball banging on our starboard topsides. The boat was messy from a COVID year of non-use, so I figured I'd add that to the cleanup list.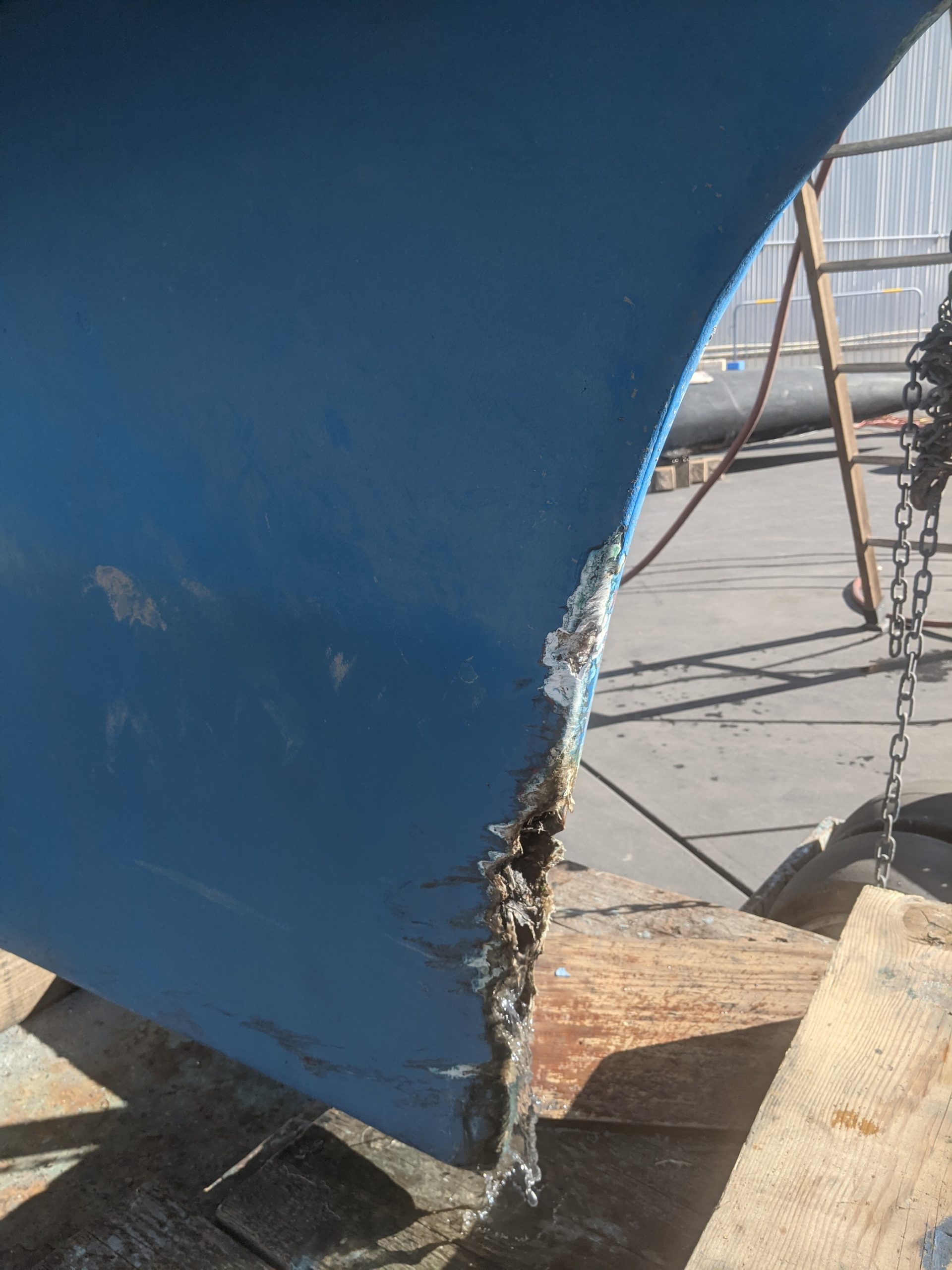 We started the oven and heated a pizza, and while I took my first bite I felt rising water on my foot. Checked all thru-hulls, turned our washdown pump into an additional bilge pump, called the Coast Guard …. If the Coast Guard had not responded within five minutes, it would have ended much differently.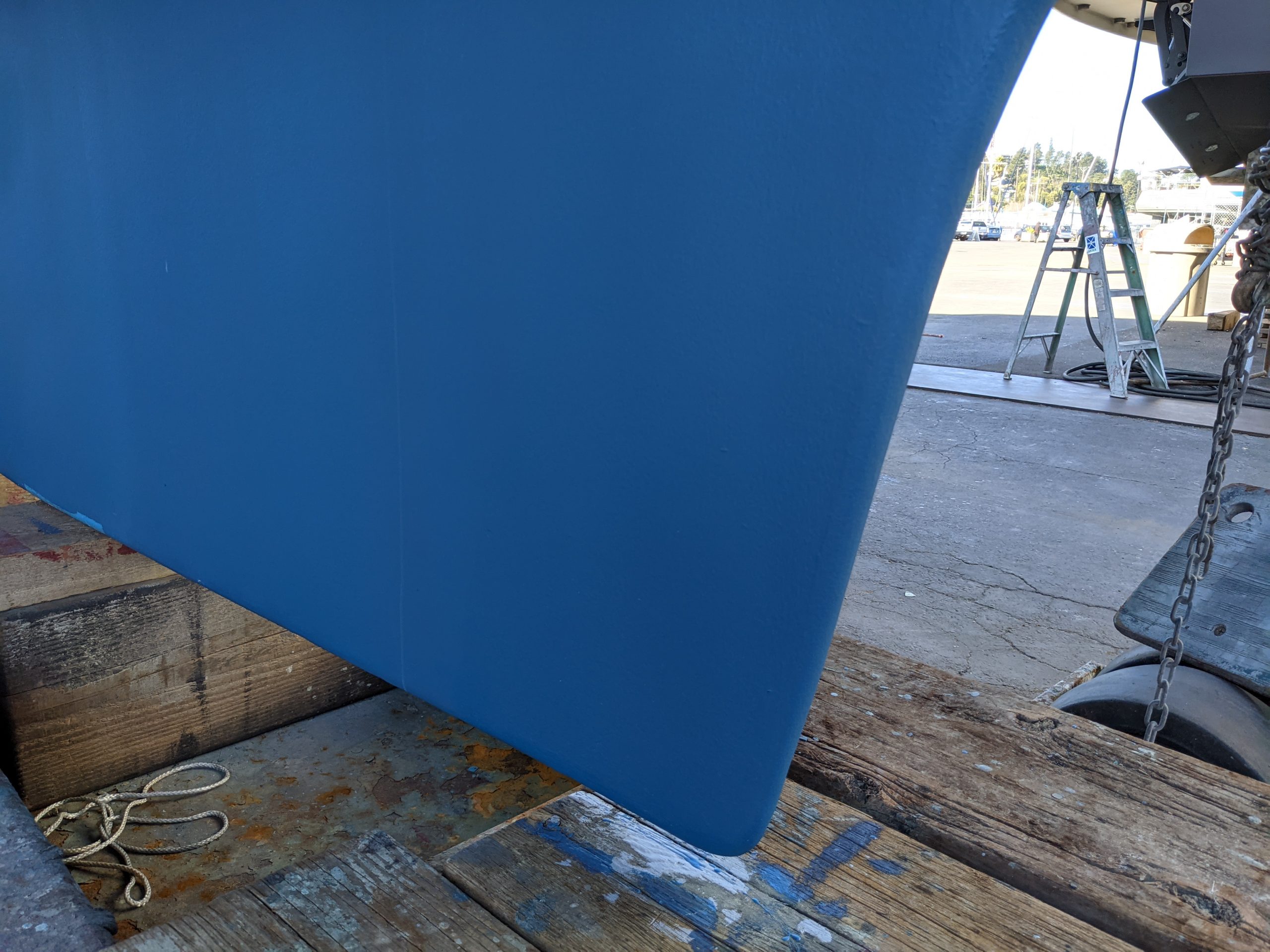 The repairs on the keel are made, but we're awaiting a new starter, which apparently gave itself up to a watery death. Back to sailing in a few more days.
Receive emails when 'Lectronic Latitude is updated.
SUBSCRIBE