When we took delivery of our new HH55 catamaran Ticket to Ride in January 2019, we had big plans to sail south and southwest from California to Mexico and on to French Polynesia. We joined the 2019 Baja Ha-Ha, and had a great time working our way south with the rally fleet. Afterward, we went on to explore parts of Mexico while planning and provisioning for our passage and yearlong stay in French Polynesia. Three days before our departure from Mexico, borders began closing due to COVID-19.
After much consideration, we chose to turn our bows westward and sail to Hawaii until this "little crisis" was contained. We had no idea that nearly one year later we would still be sailing the Hawaiian Islands, and that borders around the world would continue to be closed!
Hawaii was not even Plan B to our original sailing schedule. We had heard it's a difficult place to cruise because comfortable, year-round anchorages are hard to find, and the welcome for boaters was underwhelming. While it is true that the conditions of anchorages change during the seasons, and finding a comfortable place to anchor can be a challenge, we have found the people here to be very welcoming, and we have made an unusual number of "land friends."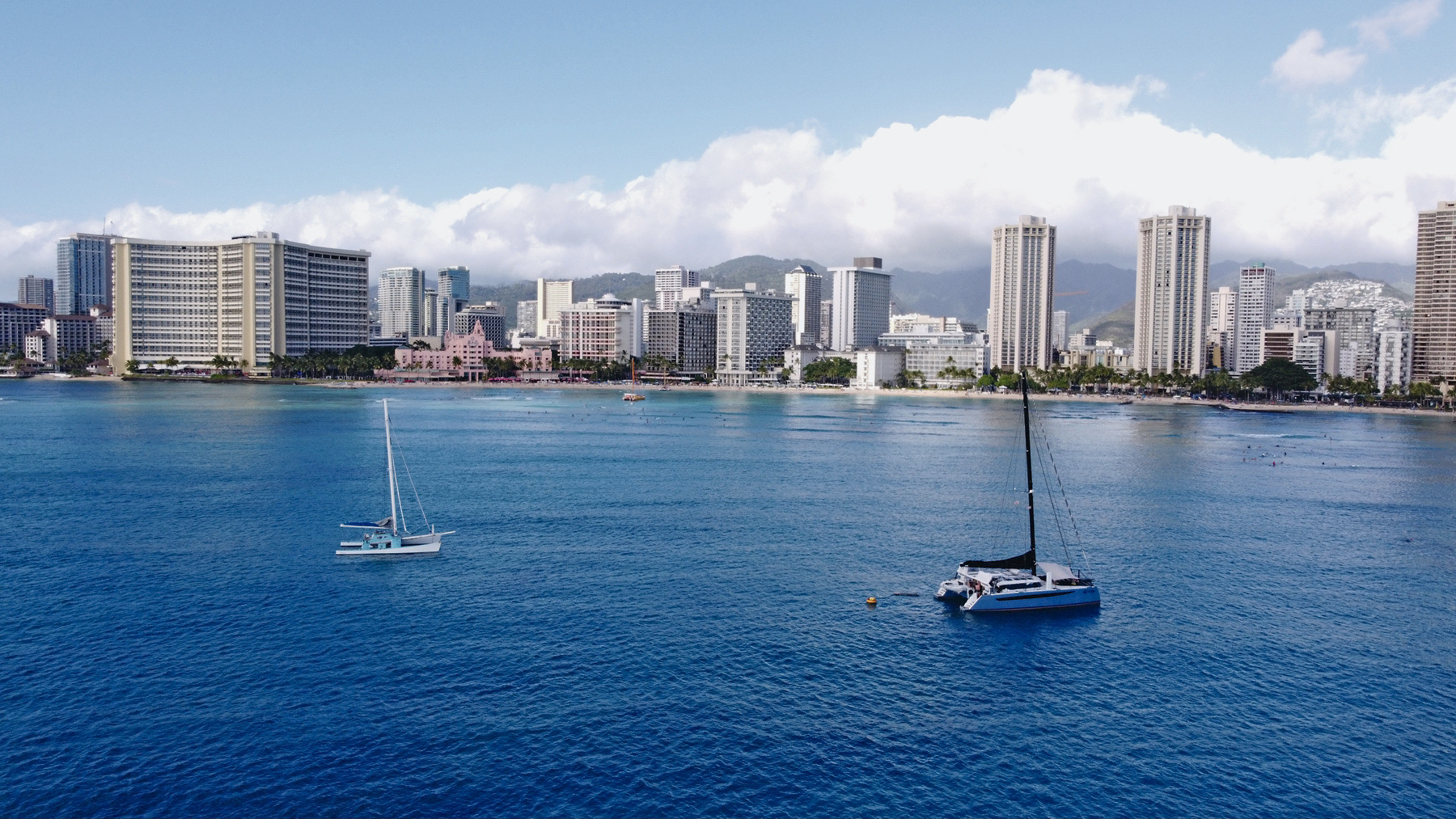 Before cruising in Hawaii, sailors should be aware that the state charges a daily fee for anchoring if you stay in one place for more than three days. Sailing throughout the Caribbean, the Bahamas, the East Coast and Mexico, we never paid an anchoring fee. However, Hawaii's Department of Land and Natural Resources (DLNR) requires boaters to obtain a permit to anchor for more than 72 hours in one spot. In addition, each bay requires a unique permit; the permits are not issued 'per island.' This leaves cruisers with the option of upping anchor often, or spending time and money for permits. The daily fee for anchoring a 45- to 60- ft boat is $18 plus $10 for each person who sleeps on the boat. This can quickly become as expensive as staying in a marina!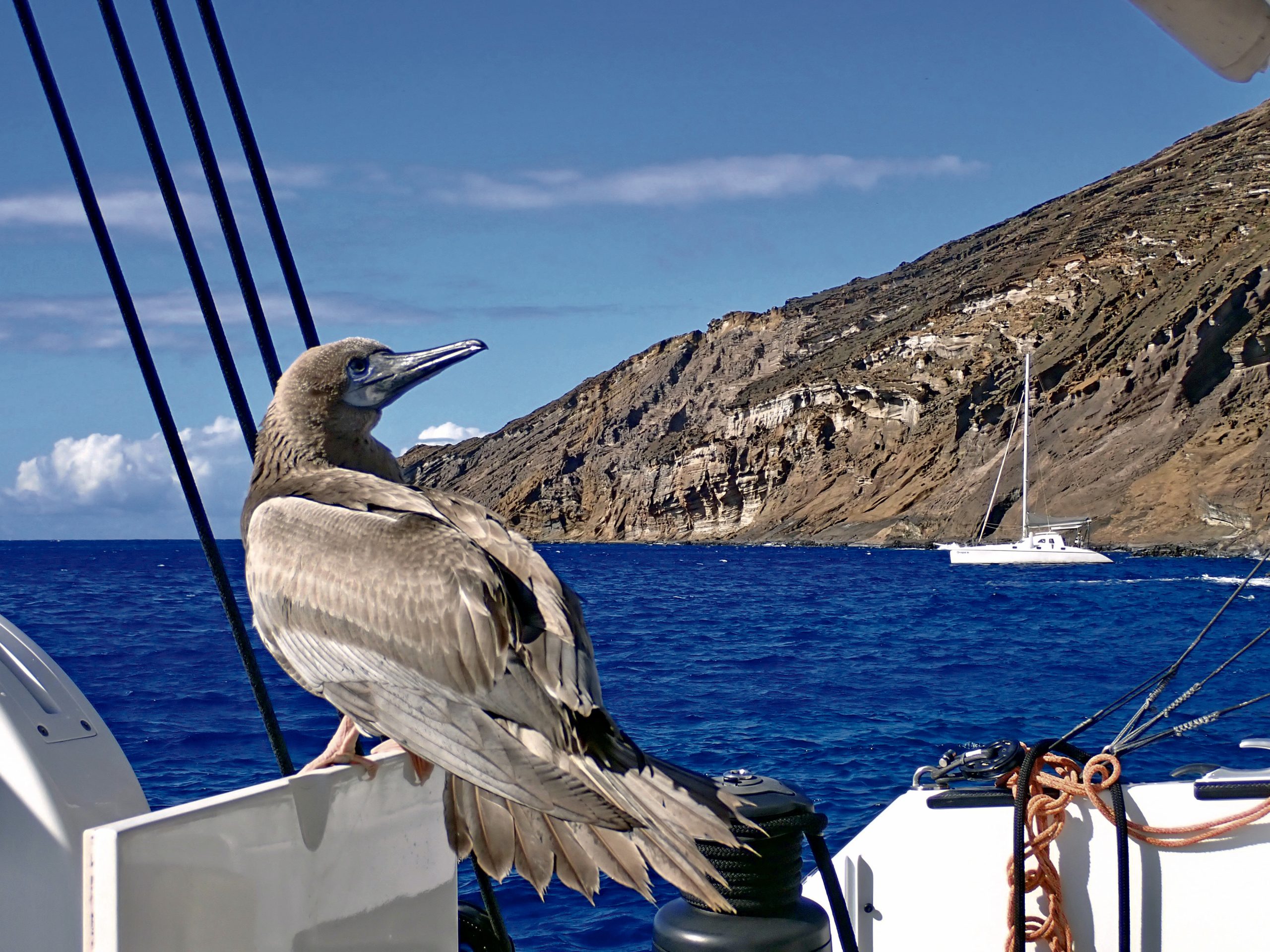 There is no doubt our Hawaiian cruising experience has been greatly influenced by the coronavirus and the lack of tourists. We have found some truly magical places to moor here. Our first long stop was in Honolua Bay, located on the northwest side of Maui.
Please continue reading in February's Latitude 38 magazine.
Receive emails when 'Lectronic Latitude is updated.
SUBSCRIBE