Vendée Globe Too Close to Call
With less than the distance of a Transpac to go in the ninth edition of the solo Vendée Globe, it's still a dead heat at the head of the pack, with yet another skipper attempting to stake his claim to victory. Taking a more westerly option in relation to the rest of the leaders, Louis Burton has put Bureau Vallée 2 into a strong position and a virtual dead heat with leader Charlie Dalin on Apivia.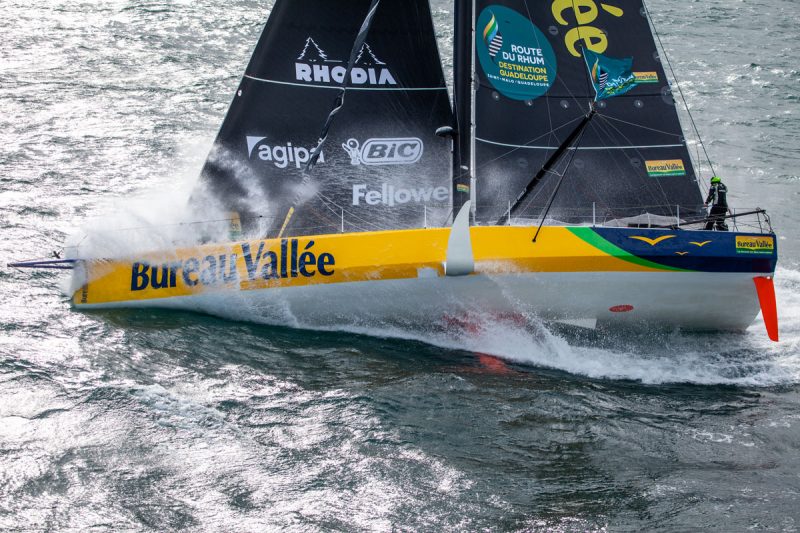 At the end of a relatively slow lap around the globe, the tightly bunched lead group of nine skippers are now primed for a fast run to the finish just a handful of days away. Making the race even closer is that the third-, sixth- and eighth-place boats are all owed time for helping with the rescue of Kevin Escoffier (PRB) earlier in the race. As close as it's been, this thrilling edition of the Vendée Globe is now in its final stages and is completely wide open with no clear winner.
Sailing north of the trade-wind belt that has brought the fleet steady progress up from the equator, the leaders are now sailing around the Azores High before hooking into a low-pressure system that should give them a fast, if bumpy, ride home to Les Sables-d'Olonne. Louis Burton — sailing his first-generation foiler that won the last Vendée Globe in the hands of Armel Le Cléac'h — hedged his bets days ago. He's now beginning to lock in some profits as he consolidates with leader Charlie Dalin onboard the new-generation Apivia, one of the pre-race favorites. After nearly 23,000 miles of racing, Dalin and Burton are separated by just 8 miles as of this writing — impossibly close racing.
The Redress Factor
Boris Hermann on Seaexplorer-Yacht Club de Monaco is just four or five hours off the pace in third place, yet is owed six hours of redress at the end. Sixth-place Yannick Bestaven on Maître CoQ IV is owed 10 hours and 15 minutes, and eighth-place Jean Le Cam on Yes We Cam! is owed 16 hours, 15 minutes. Just four days out from the finish of this Vendée Globe, there are still about four to six skippers who could win the race, by our math. Incroyable!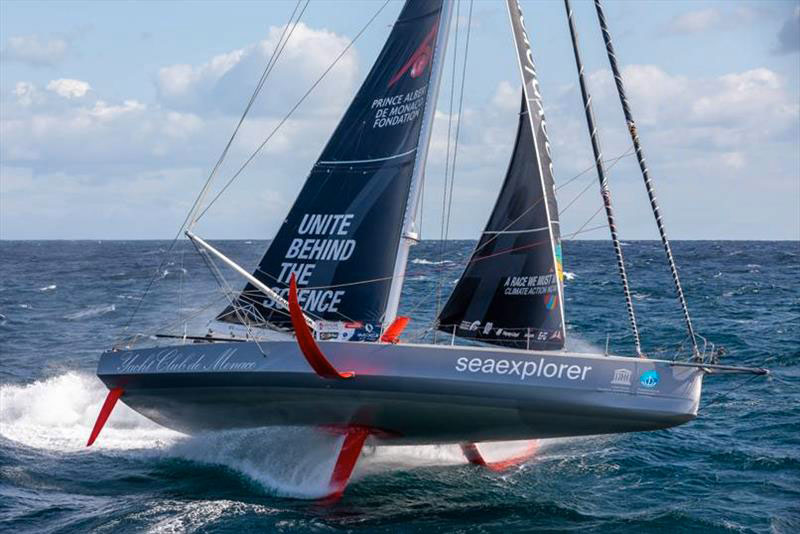 No matter who wins this Vendée Globe, he will have an incredible story to tell. When Louis Burton's team released a press release on December 17 that he was planning to stop at the remote Macquarie Island to climb his mast and repair his mast track, most yachting pundits justifiably wrote Burton off. Just days later, however, Burton had climbed his mast at sea, made the repairs, and was back up to full speed and closing on the leaders with a favorable weather window. Whether making repairs at sea, rescuing other skippers, or dealing with the challenges consistent with racing around the world alone nonstop, each skipper at the head of the fleet remains in contention due to an improbable series of events.
Gitana Quits Jules Verne Trophy Attempt
Elsewhere on the oceans, the crew of Maxi Edmond de Rothschild, also known as Gitana 17, has abandoned their attempt at the Trophée Jules Verne due to a starboard float rudder problem. The team's website and social media feeds do not mention hitting marine debris or mammals, so this may merely be a failure related to the rudder stock.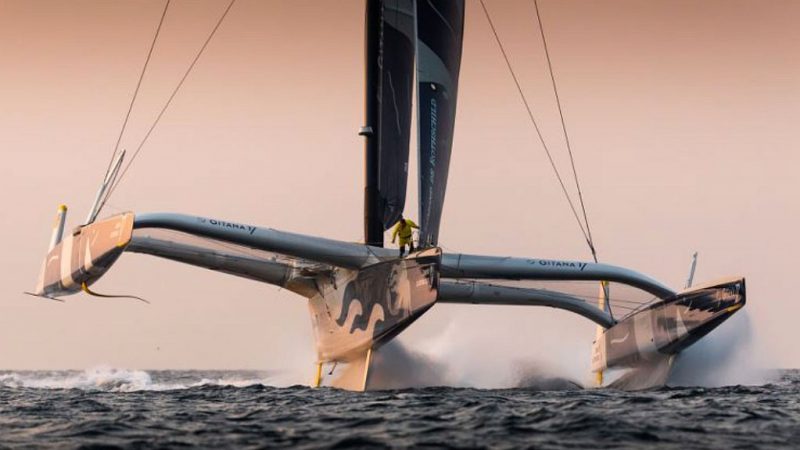 While Gitana suffered damage twice in two tries during this season of record-breaking attempts, she proved that she very clearly has the pace to break Francis Joyon and IDEC Sport's four-year-old record of 40 days, 23 hours around the globe. Sailing close to 1,000 miles ahead of Joyon's pace, Gitana had been putting in consistent 700-800+ days averaging more than 30 knots and establishing two new reference times to the Cape of Good Hope and Cape Agulhas: 11 days, 9 hours, and 11 days, 14 hours, respectively.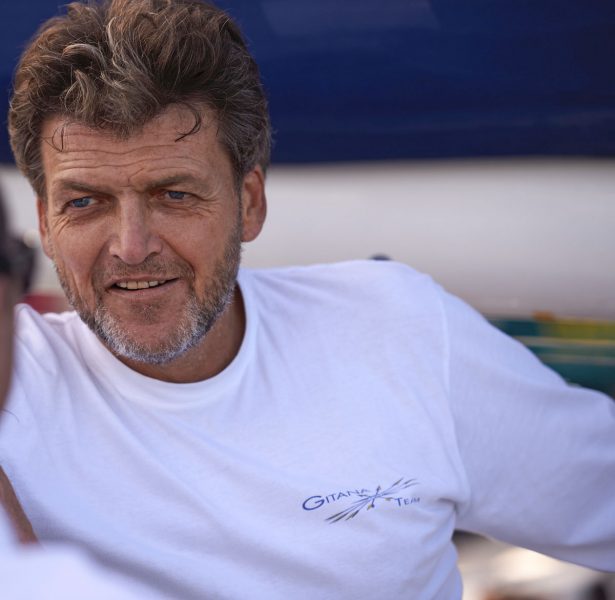 Receive emails when 'Lectronic Latitude is updated.
SUBSCRIBE